Alameda All Italian Show 2011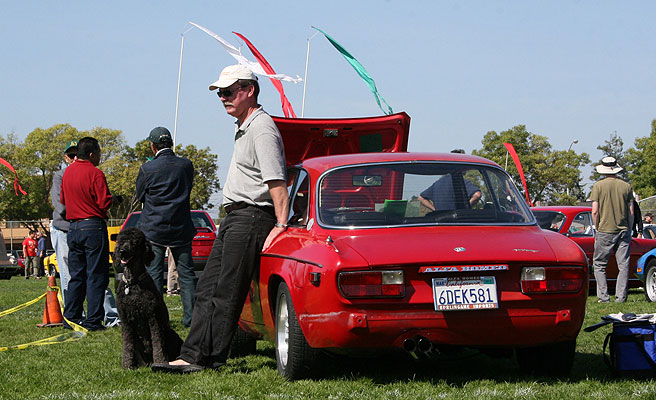 Poodle and GTV. At least the dog is smiling!

Checking the results.....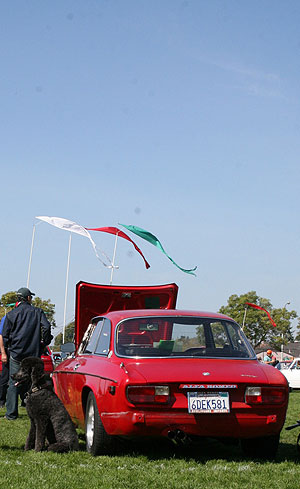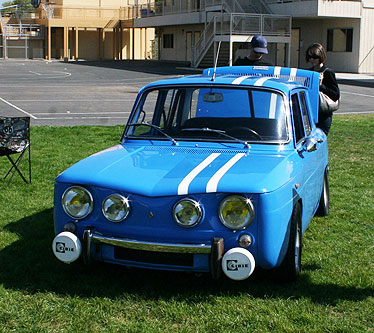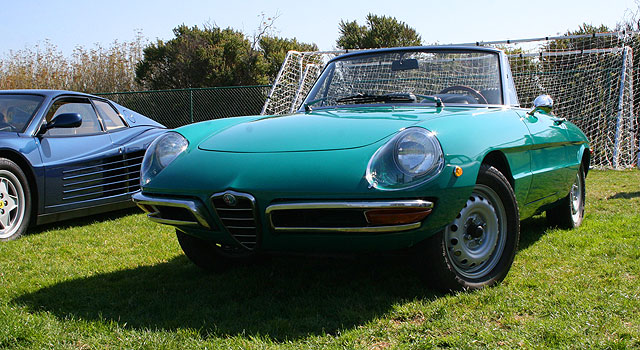 First public outing for CK's freshly painted and reassembled '69 Spider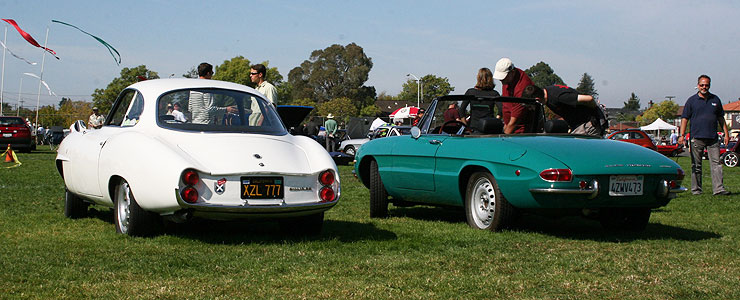 Hardtuned's SS and CK's Spider.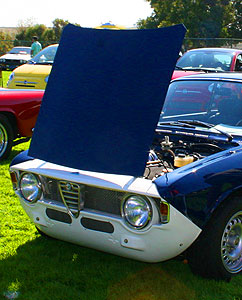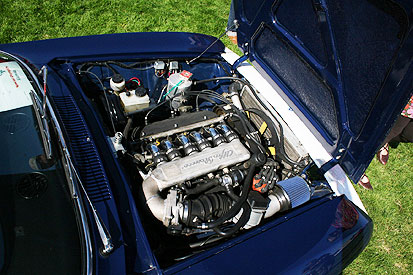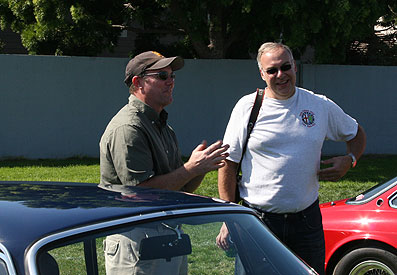 Larry Dickman from Alfa Parts Exchange and Brian Shorey - Bi-coastal LeMons Alfa competitor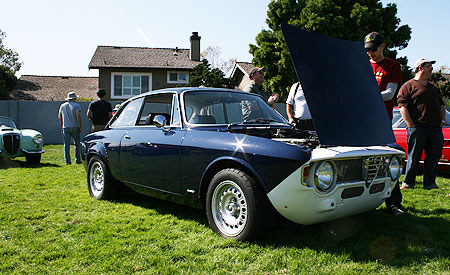 Nick P. and Matt B. in background (right)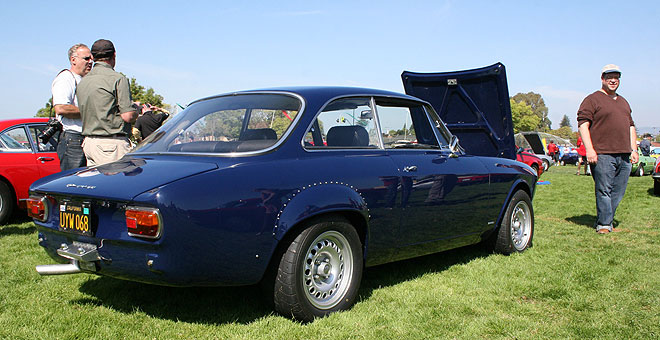 Larry's stepnose is powered by an Alfa V6 and has all the GTA goodies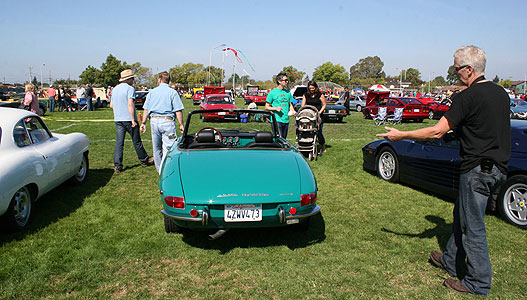 Spider gets some attention.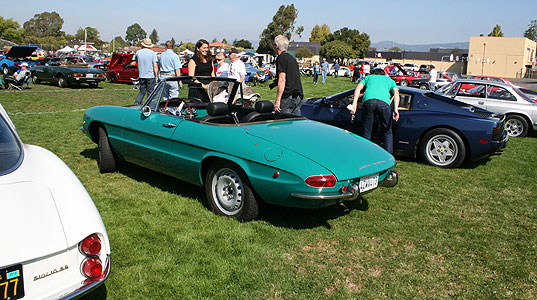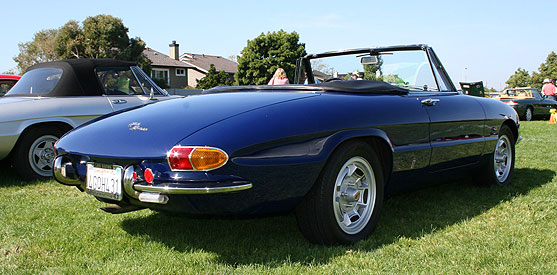 Nice Blue Duetto - Matt H. hand Karid these wheels back from Italy and sold them to the owner of this car.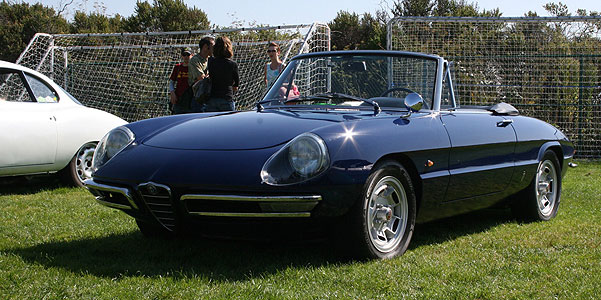 Nick, Larry, Kari, and Melissa in the background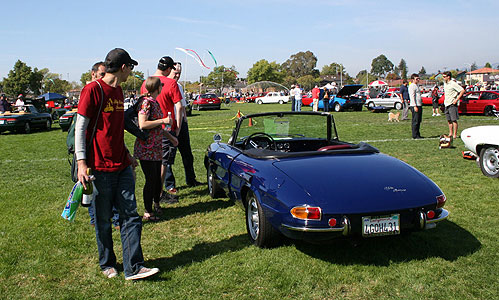 CK talks with Dave and Steve - owners of a white Duetto I looked at buying years ago. They still own it, and it's on year 4 or 5 of restoration.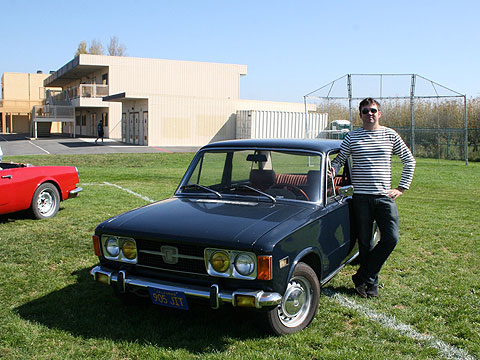 Matt H. and the Fiat - Last photo of ownership, as a deal was brewing with a buyer before the show.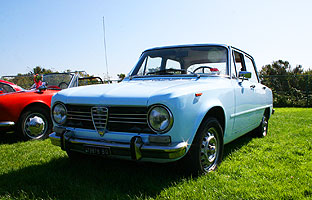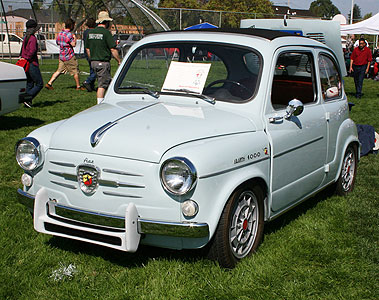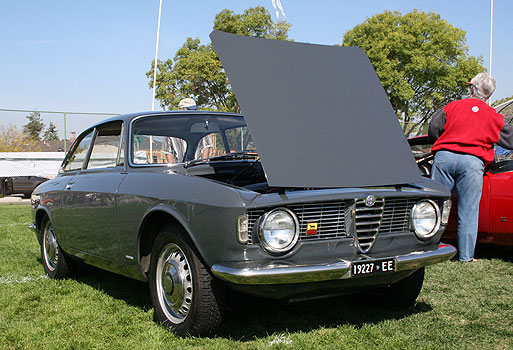 Great color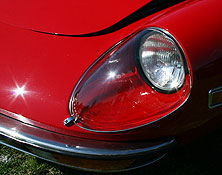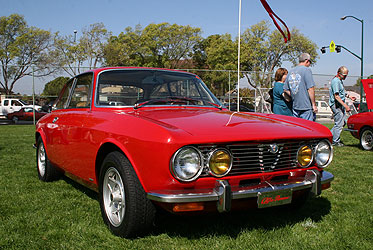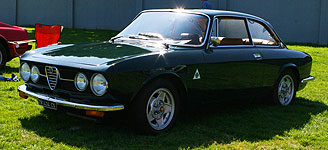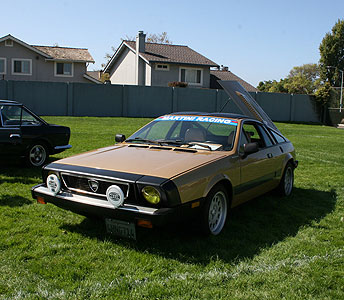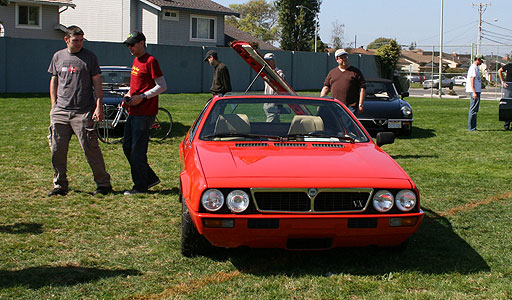 Tom J., Nick P. and Matt B.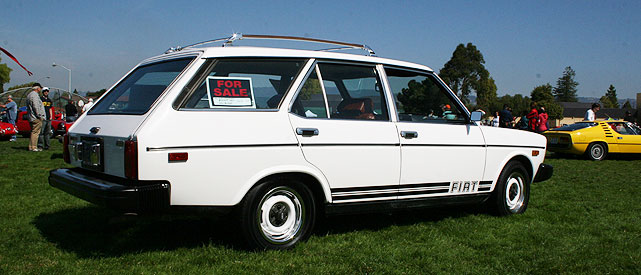 Nice Fiat wagon for $6500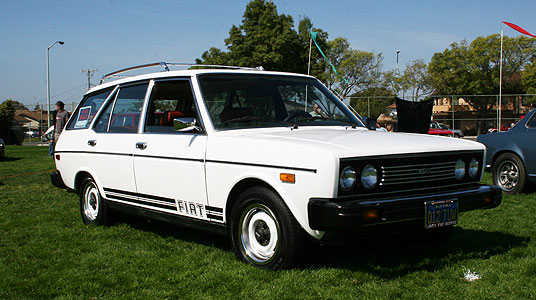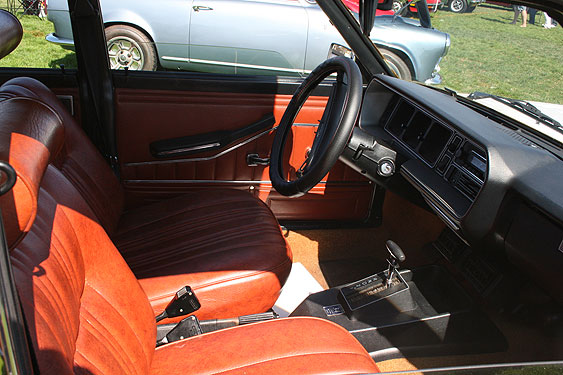 Fiat wagon: Star of the show?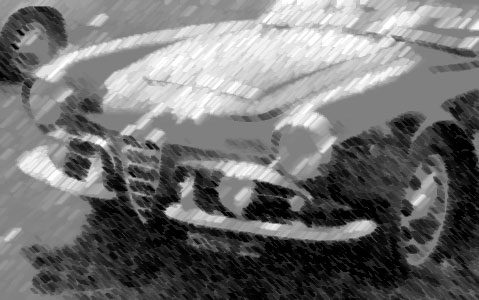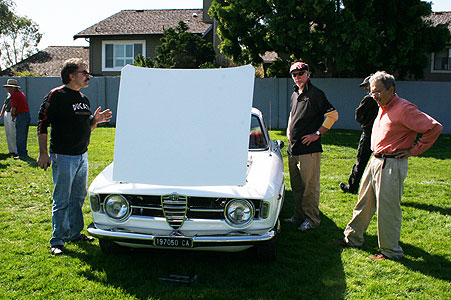 Steve Fields (in hat) with his sweet GTjr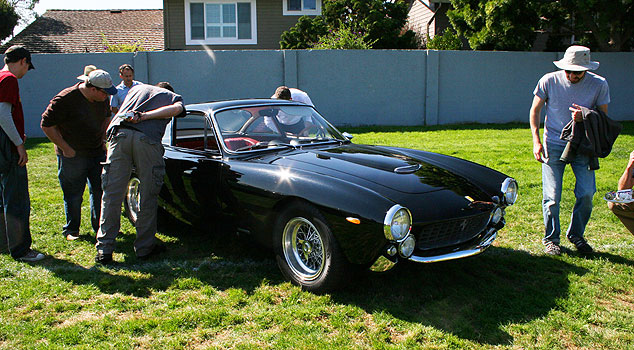 Lusso gets some love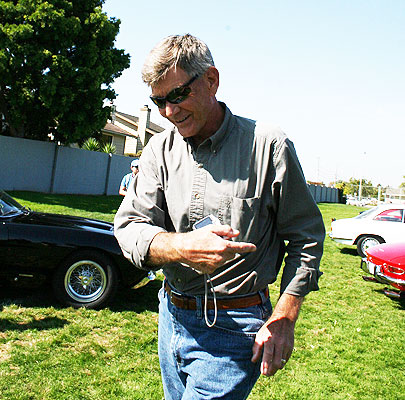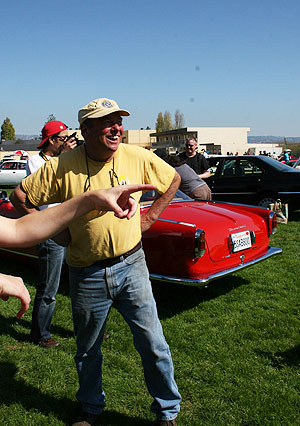 Celebrity sightings - Shawn P. and Ed A.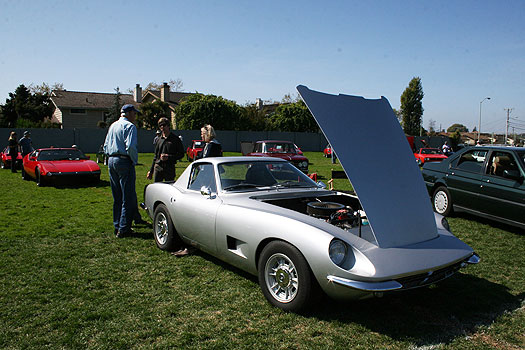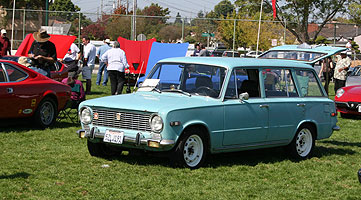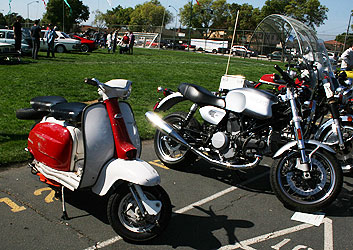 Nick P. rode CK's Lambretta ("The Doob") to the show as his is currently off-line.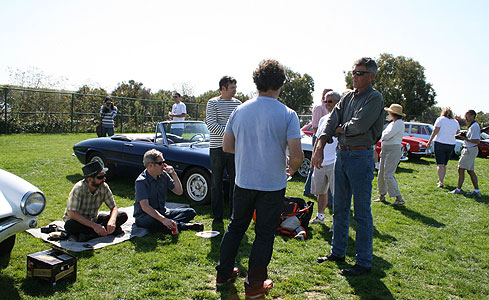 Melee veterans: Michael A., Kip G, Matt H. Jason M. and Shawn P.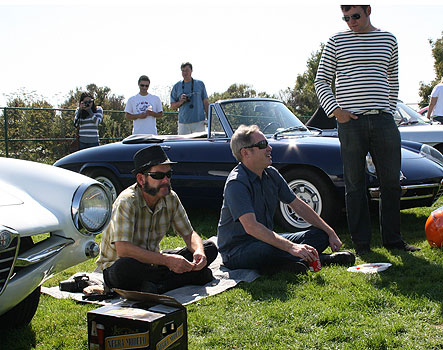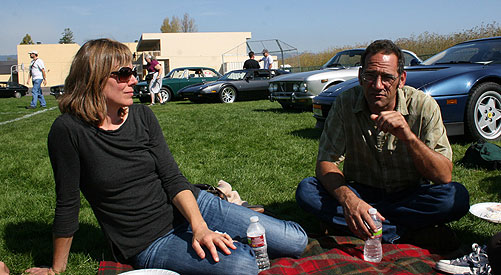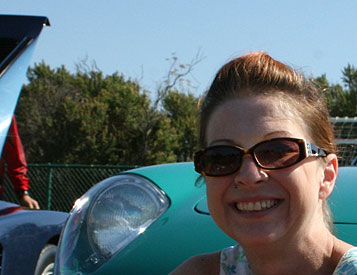 Kari, Larry, Melissa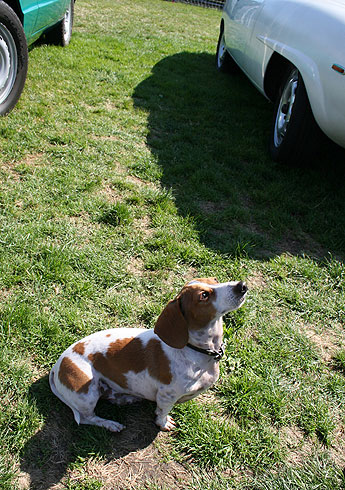 The Shoog takes a shot of the Alfa he owned in high school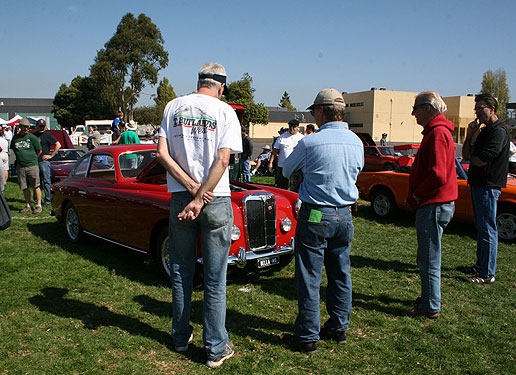 Jim Silva answers questions about his immaculate Arnolt MG.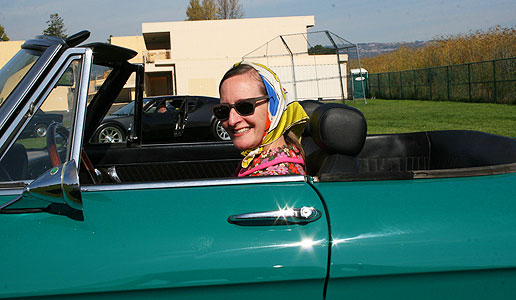 CK - time to split.