Episode 9
---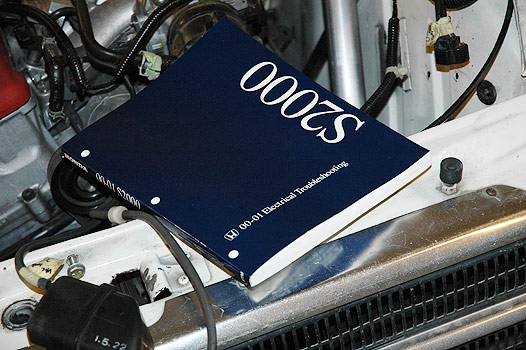 Armed with the Electrical Troubleshooting manual, it was possible to identify all of the components through the many connectors in the harness, and delete wiring as (I thought) necessary. Having never done this before, I was winging it.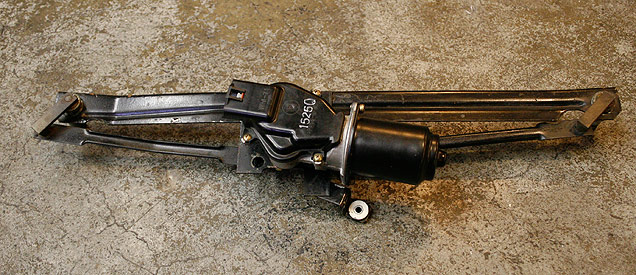 Multi-speed Honda wiper motor adapted to the Cortina wiper arms! Mounted in the car below.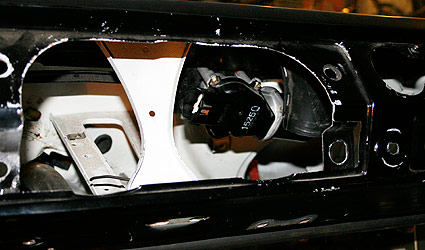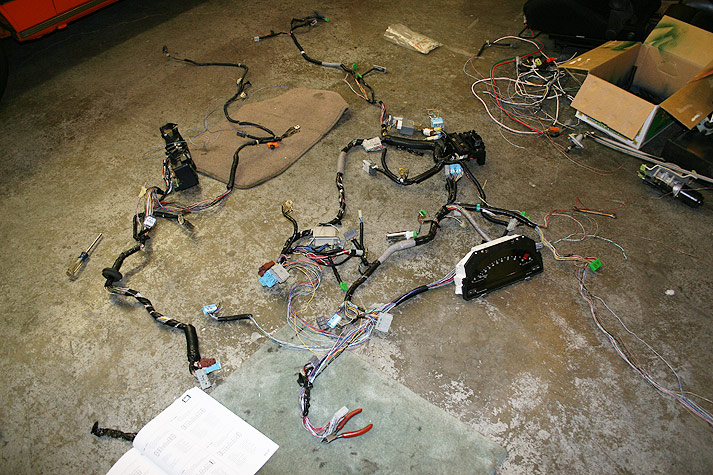 Here's the bulk of the harness splayed out and partially unwrapped.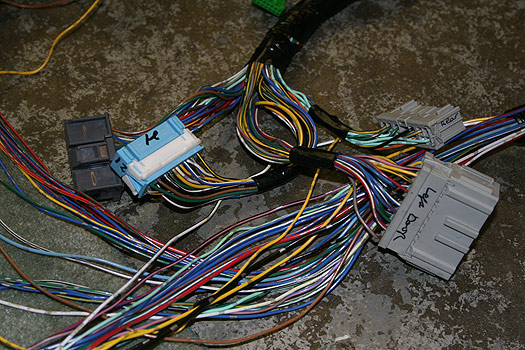 Lots of labeling.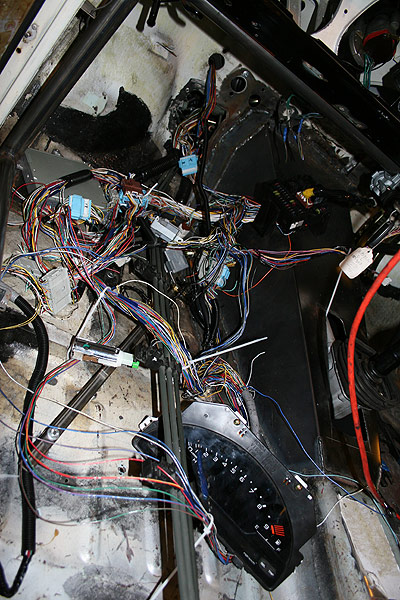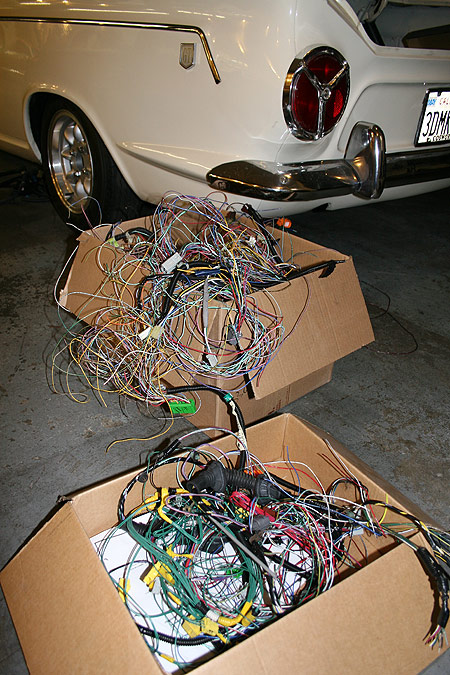 Bare harness back in the car, and some of the removed wires in boxes.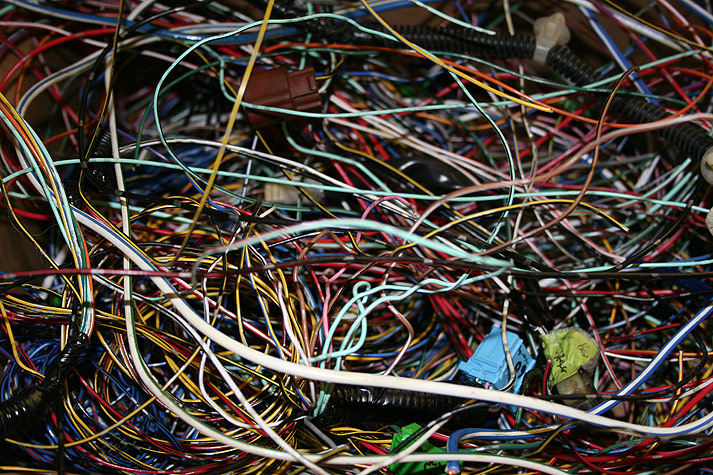 Good Times! During this part I was able to make (one of) the headlights and turn signals work with the factory headlight stalk / switch.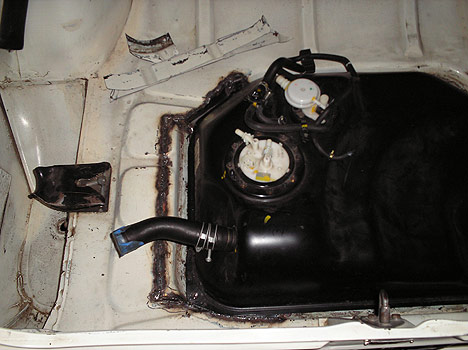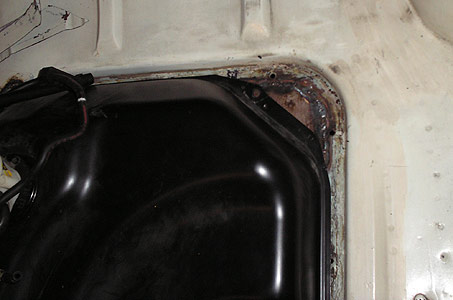 I also sawzalled the trunk, sectioned a piece out to fit the tank and rewelded the edge. You can tell by the not-so-elegant welds that I did it myself.
---