Episode 10
---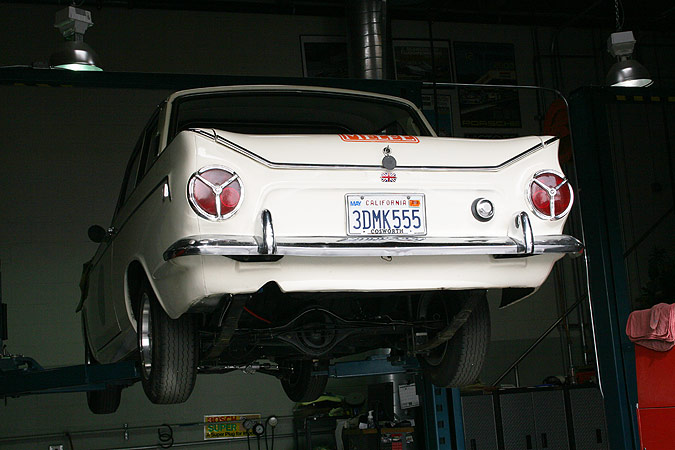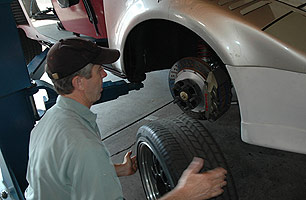 I ran out of talent and needed help with sorting the brake lines and some other little bits. Enter Tony Heyer, and Heyer Performance, his Porsche shop in Mountain View CA. Tony helped with bits during our time racing Sports 2000's, and maintained my Porsche 911 street car in the late 90's. I'd been writing and producing his shop newsletters for a number of years, so foolishly he volunteered to help.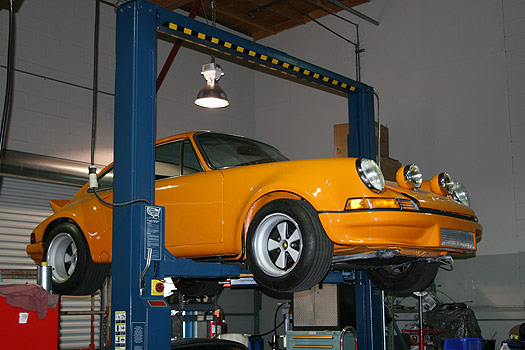 The Cortina was sharing space with lots of stuff like this.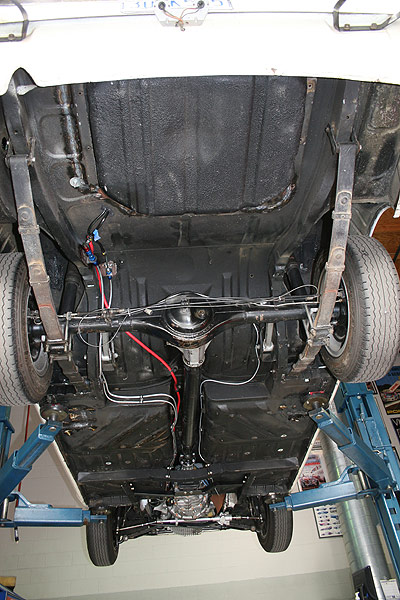 Tony got the brakes, master cylinders, fuel lines, and battery cables and box all squared away. Note this is still on the Cortina rear end, with the first iteration of the driveshaft.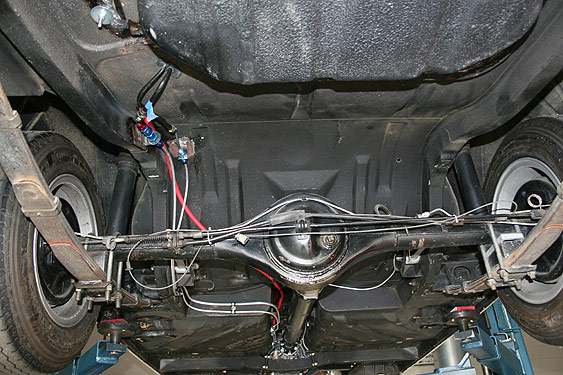 Brake lines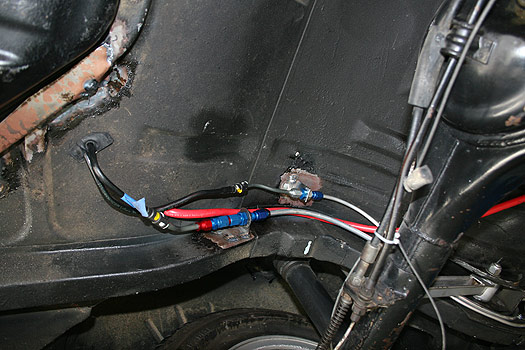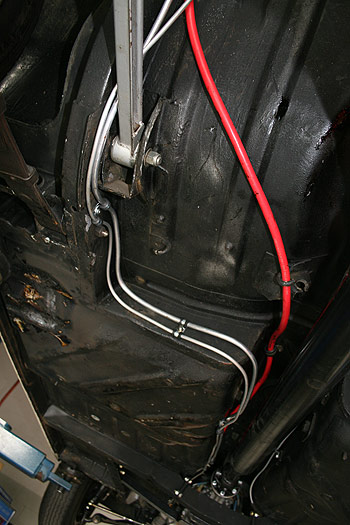 Fuel lines and cable routing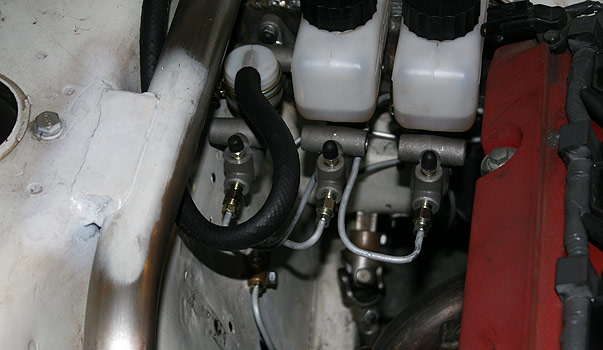 Master cylinders hooked up and working.
---