Episode 8
---
A brief awakening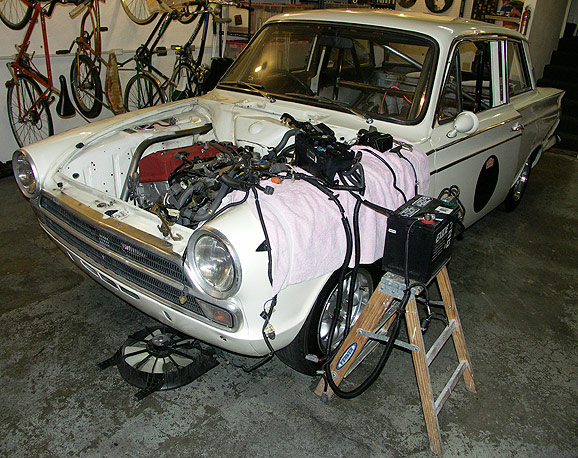 Firing the Honda motor for the first time in the Cortina: No radiator and Honda wiring everywhere.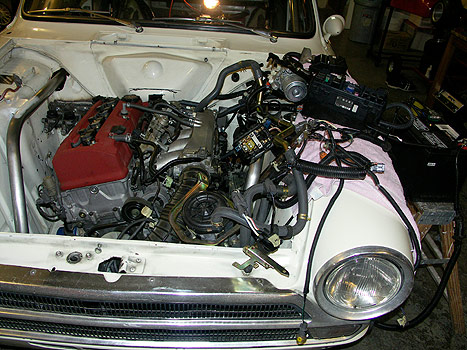 Testing what "extra" systems it would run with or without. Pull off the evap canister - yep, still runs. Pull off the startup-air-pump - yep that still works too...and so on. From a packaging standpoint it was appealing to run without some of the emissions equipment, which also would allow for pairing down the wiring harness. At this point it was my plan to use the full Honda harness.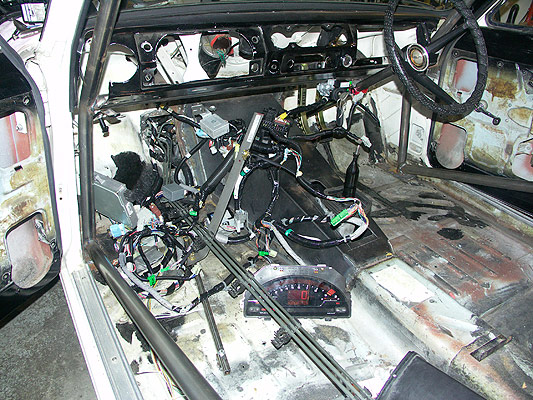 Not so sanitary inside yet.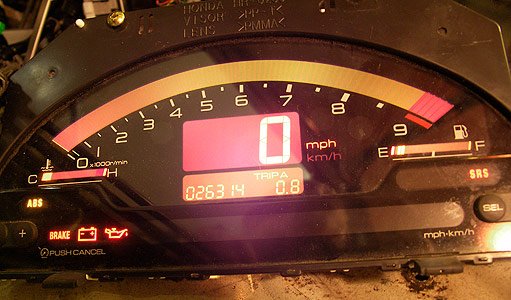 With everything hooked up, no check engine light!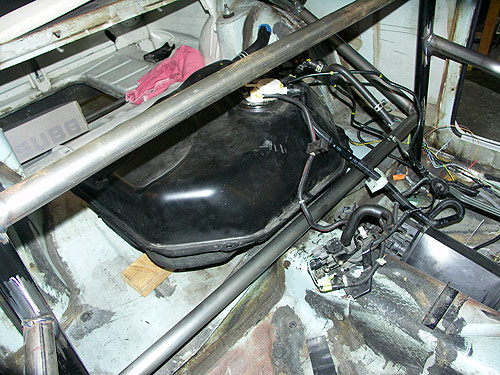 Fuel tank perched in the back seat, so the stock Honda fuel lines would reach the motor.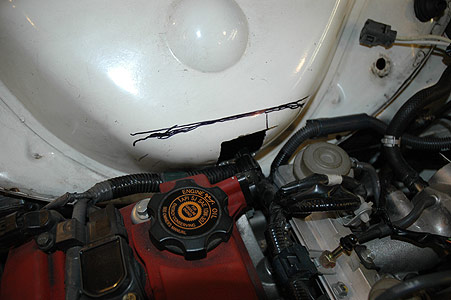 Marking a future reshape of the rear engine compartment.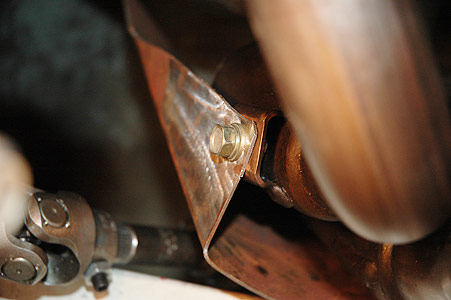 Temporary deflector to keep from cooking stuff at the end of the open exhaust manifold. This wasn't a quiet process.
---