Episode 7
---
Stiffening the structure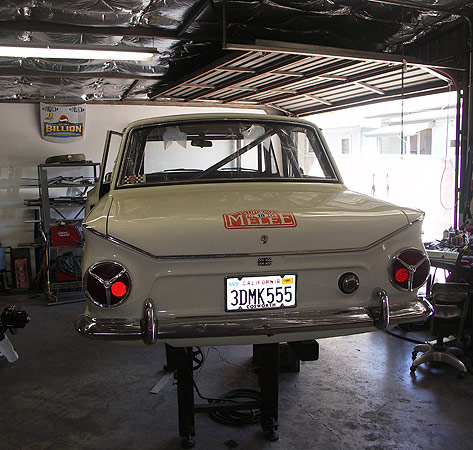 I ordered an AutoPower bar (undersized to make it look more period) and Joe created a cage to further stiffen the structure.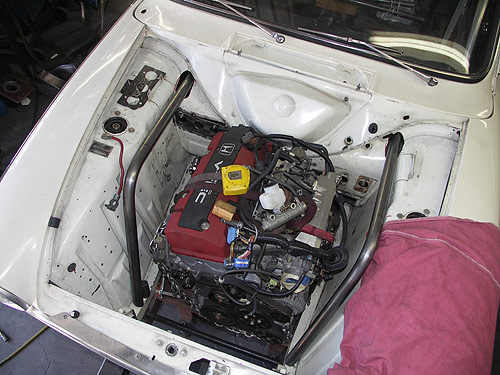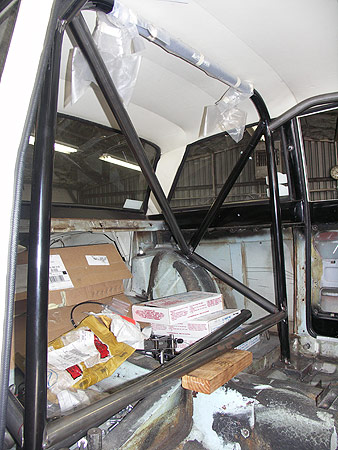 It ties into the front boxed frame rails in the engine compartment.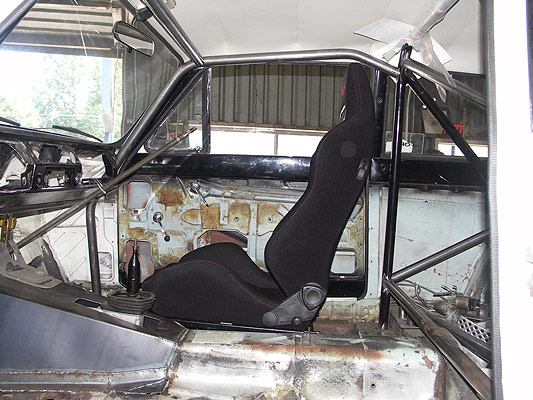 Tacked, and the steering column is definitely not in place.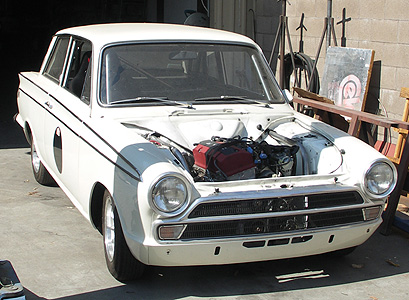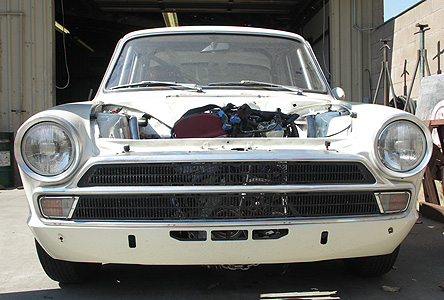 Back on the ground and rolling, well forward at least. The steering rack allignment and short tie-rod made it tow wildly in reverse, to the point it was difficult to move. That will be dealt with multiple times in the future.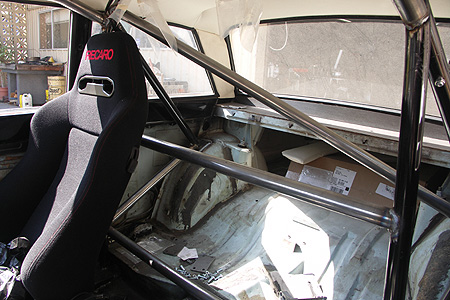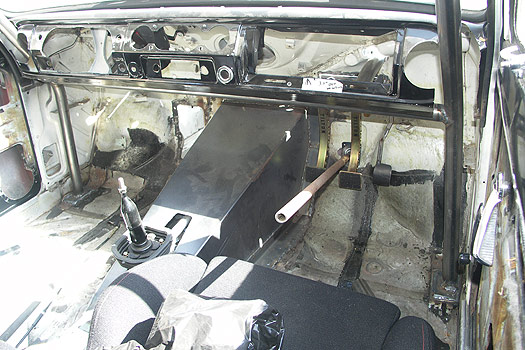 More bars and terrifying looking steering column.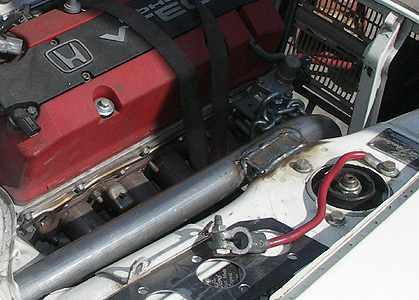 Attached to the strut tower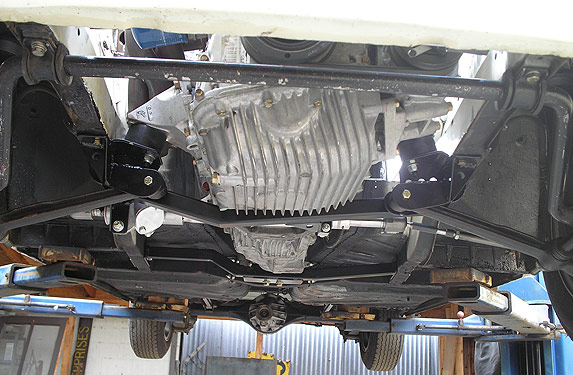 Front crossmember with finalized urethane Volvo engine mounts in place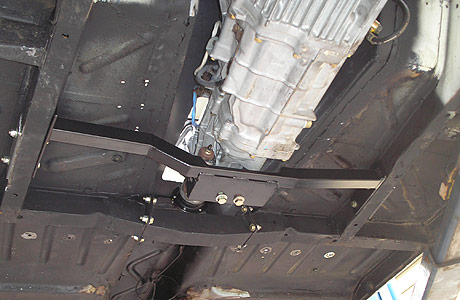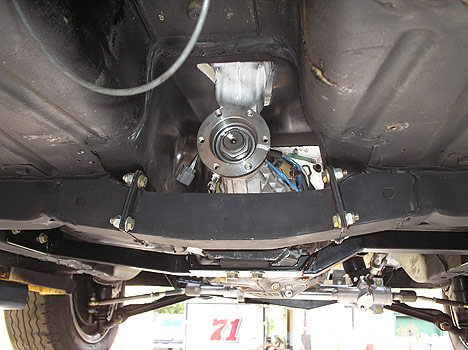 Center transmission mount, and center crossmember painted.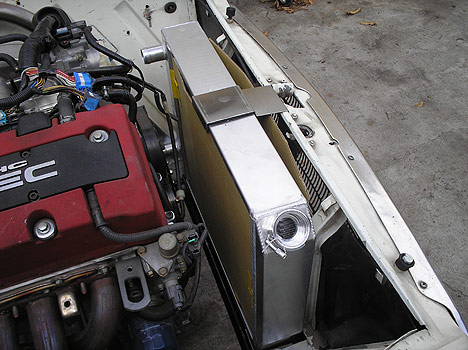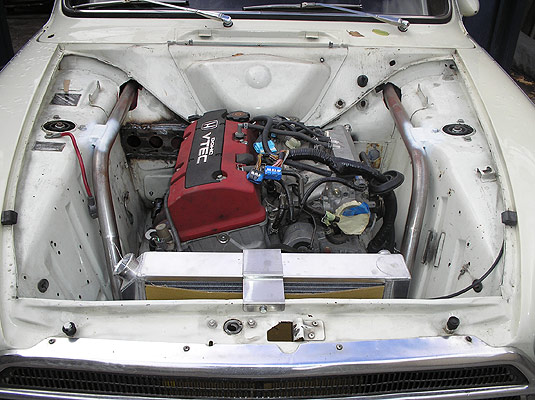 Radiator mounted. This will be re-worked a bit later.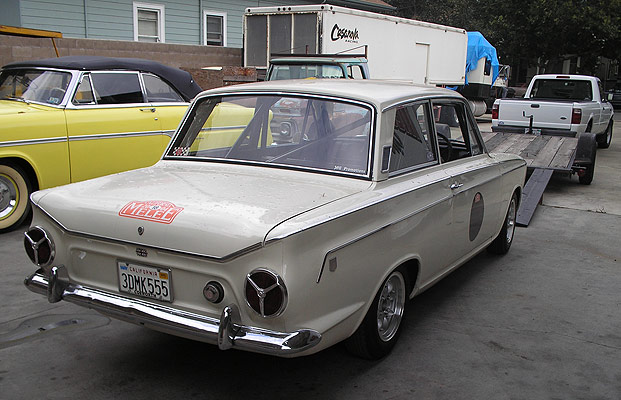 Headed for home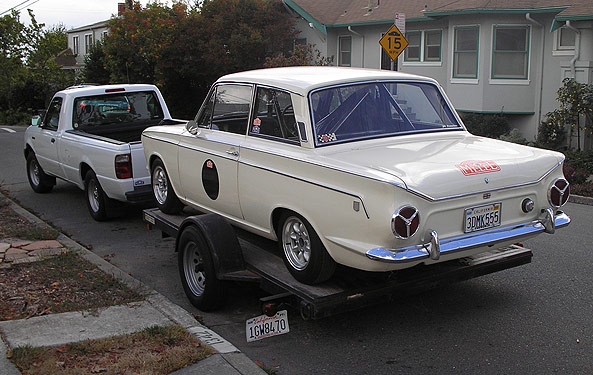 On one of many borrowed trailers....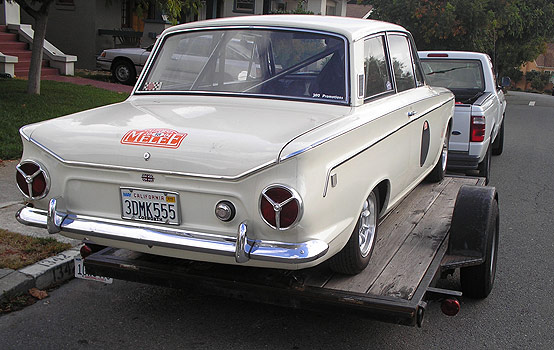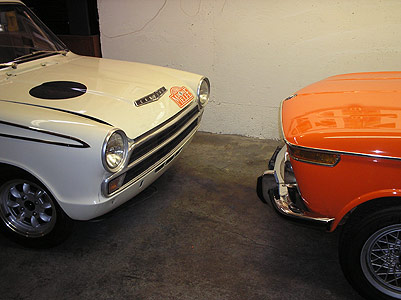 Back in the garage...
---