Episode 11
---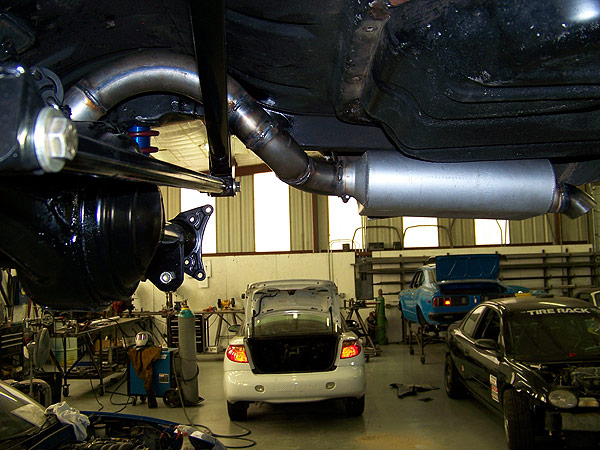 John Pagel, of Evil Genius Racing took on the tasks of moving the project along. Most of the exhaust, steering fab was done in house by Darren Harter. Above, a view of the Sacramento CA shop. Rear suspension design and fabrication was done by John Pagel.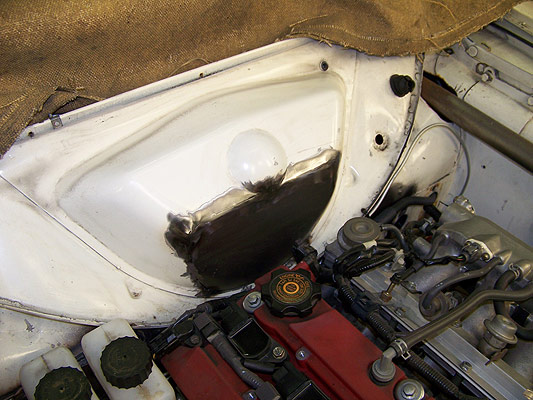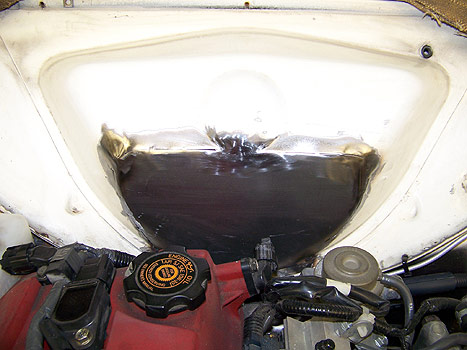 Reworked firewall.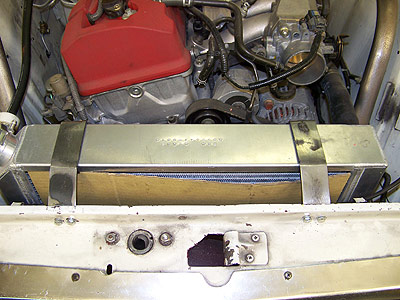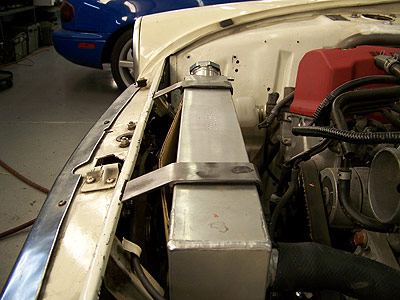 Version two on the radiator mounts.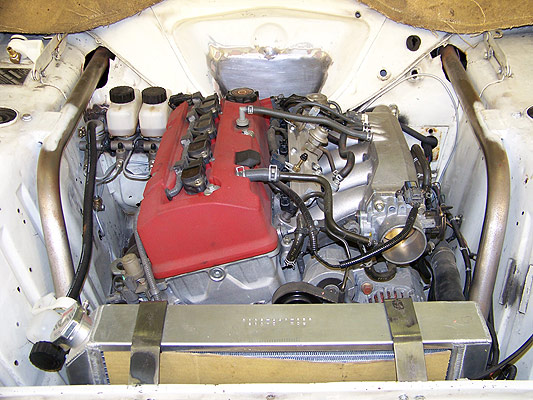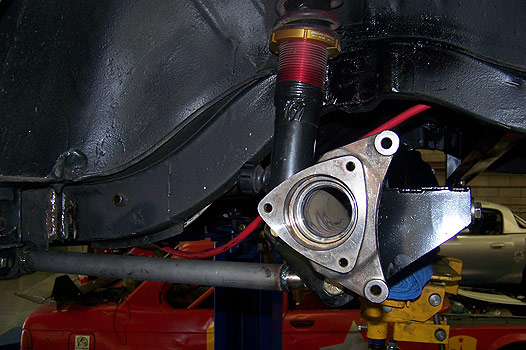 Rear Suspension: I knew going in that the open differential Cortina rear end was going to be a problem. Pagel designed a 5-link coilover rear suspension that ditched the Cortina leaf springs and utilized a narrowed RX7 rear end with a shimmed limited slip diff. This setup also gives the Cortina rear disc brakes.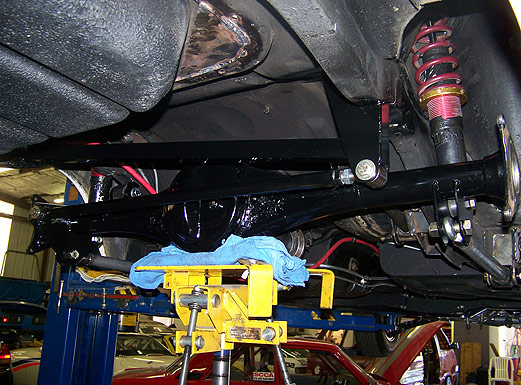 Panhard Rod and narrowed rear end in place. The upper trailing arm pickup points are inboard of the stock placement and had to be fabricated.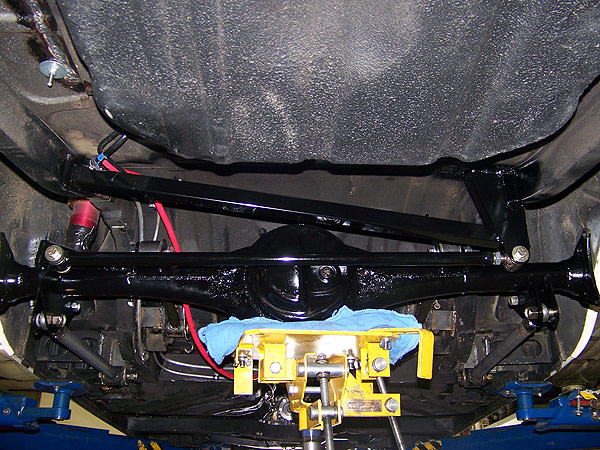 Making the narrowed rear axles stalled the project for some time.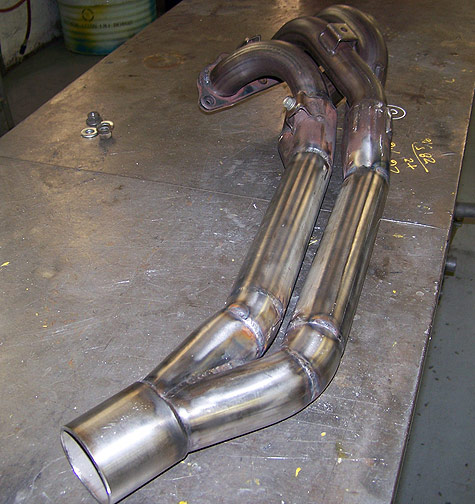 Reworked and modified header, starting with stock tubes, but were massaged and made equal length with a fair amount of difficulty.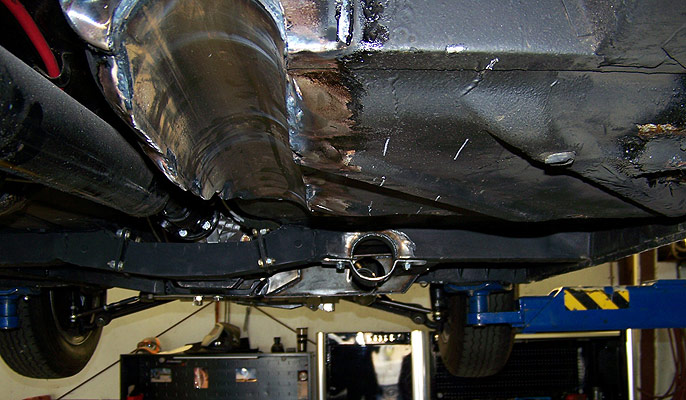 Getting the exhaust out of the car without dragging the ground required reshaping the floor, and modifying the central crossmember. This will rattle like mad in the future.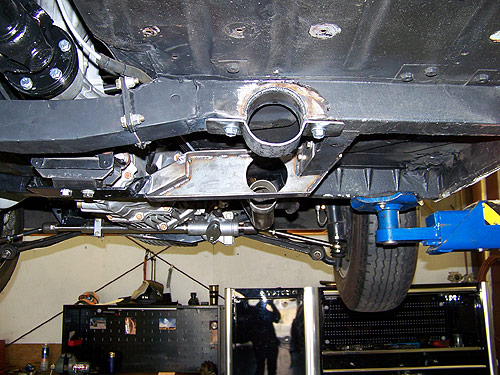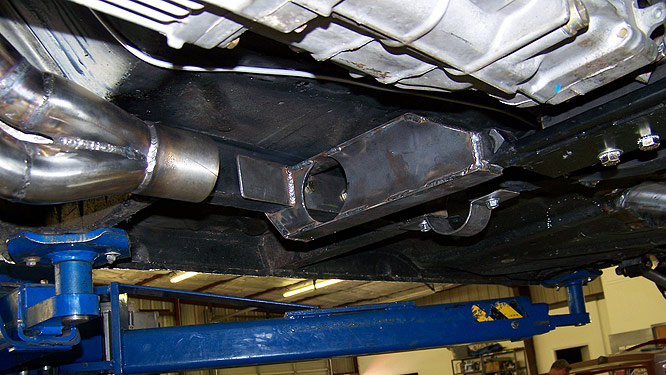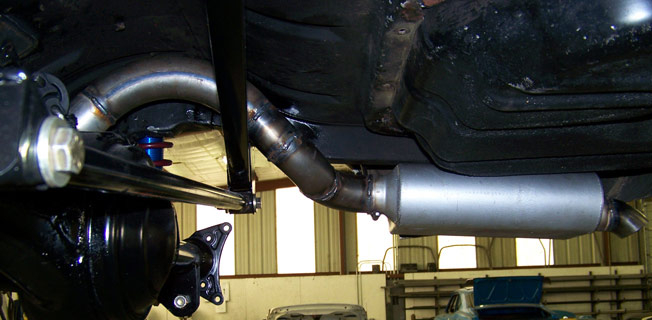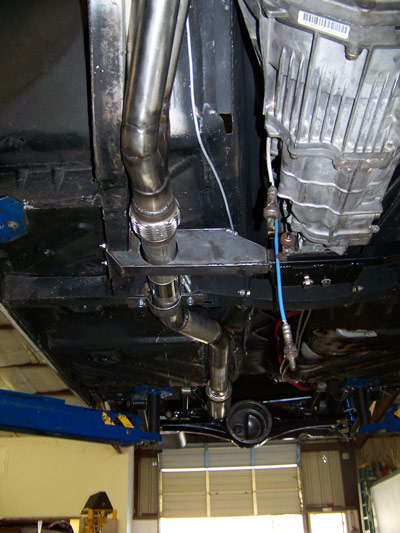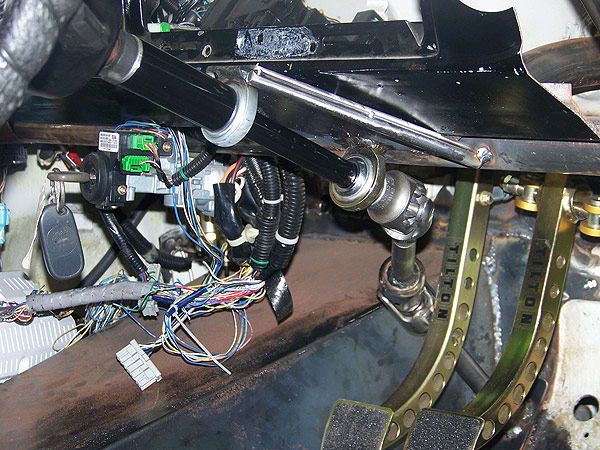 Above is the reworked steering column. Version one of the steering had a straighter column in between the brake and clutch, but the rack was offset and with a short tie-rod did all kinds of weird things just pushing it around the shop. This was the first attempt at centering the rack. Further noodling was needed, but it was a huge step in the right direction.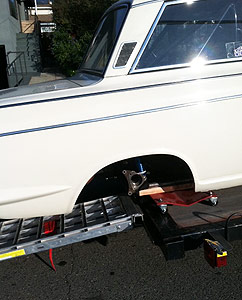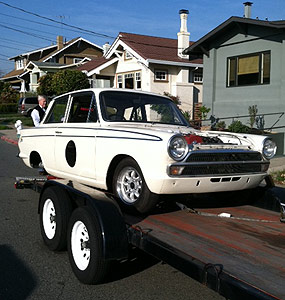 Due to some delays on various rear end parts and axles, I drug it home without rear axles or a center section with the help of my dad and the borrowed LeMons truck. Pagel helped install those and the rear discs in my garage once we finally got ahold of the axles.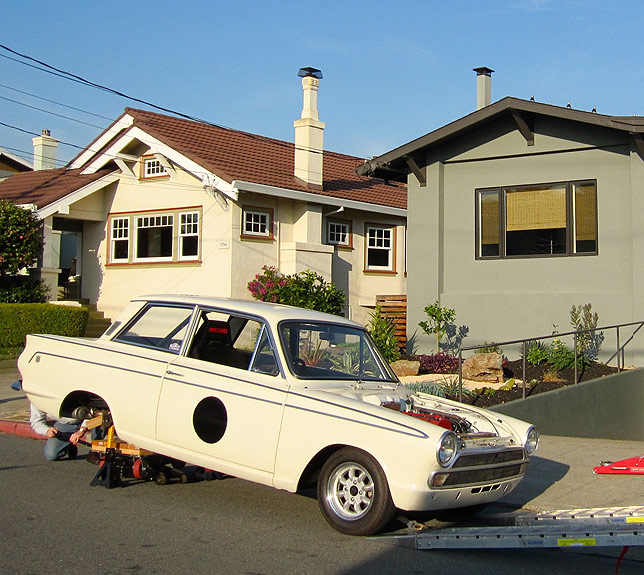 We modified a dolly on the spot to get it in the garage.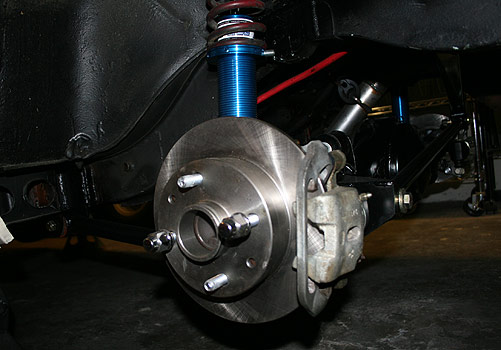 Later, after the center section, axles and brakes were installed. At this point driveshaft #2 was installed (a u-joint front and rear with slider) but it was back to no rear brake lines. It had yet to fire up with the exhaust system in place, so I removed the air conditioning compressor, changed the front accessory drive belt, changed the oil, hooked up the water lines and added water. It would crank over, but the fuel pump was silent.
---
Chapter 12: If you're building a boat from scratch, you should probably talk to someone who knows about boats