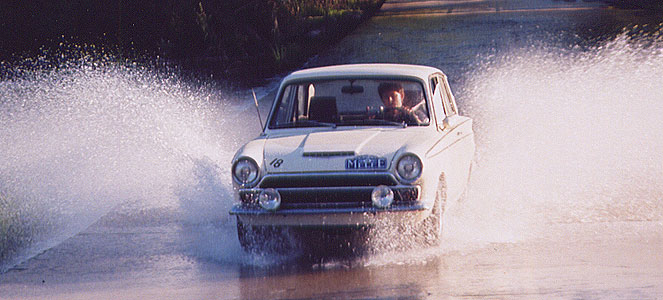 hardtuned 1965 Ford Cortina GT... a lengthy story
---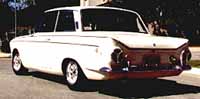 Acquired in 1996 - saw it in Hemmings. It was in San Leandro CA, and fitted with a Fiat twin cam and 5-speed. My daily driver for a number of years.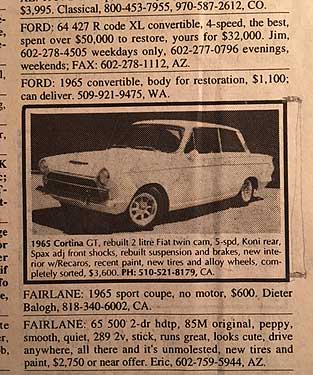 Here's the ad in Hemmings - I've still got it.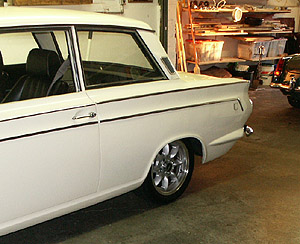 Fooling around with the 15" wheels from the Caterham Super Seven... not a good look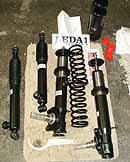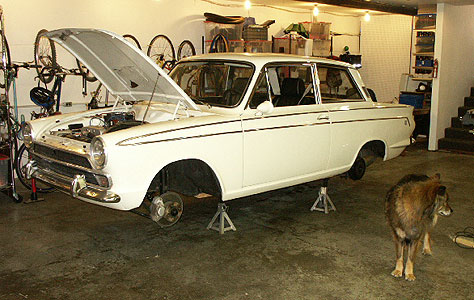 In 2003 I finally went through the suspension - with Leda adustable front struts, new springs, and adjustable rear shocks. That's Bubba (the dog) helping.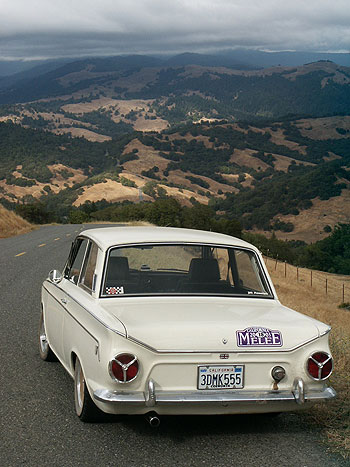 Here it is on my first California Melee in 2003. This event restored my faith in having fun with cars. Photos from the 2003 Melee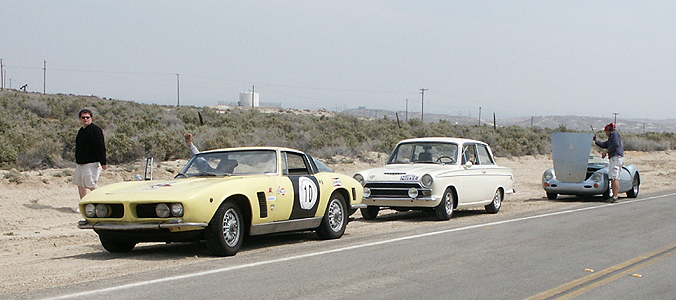 On the 2004 Iron Bottom
On the 2004 California Melee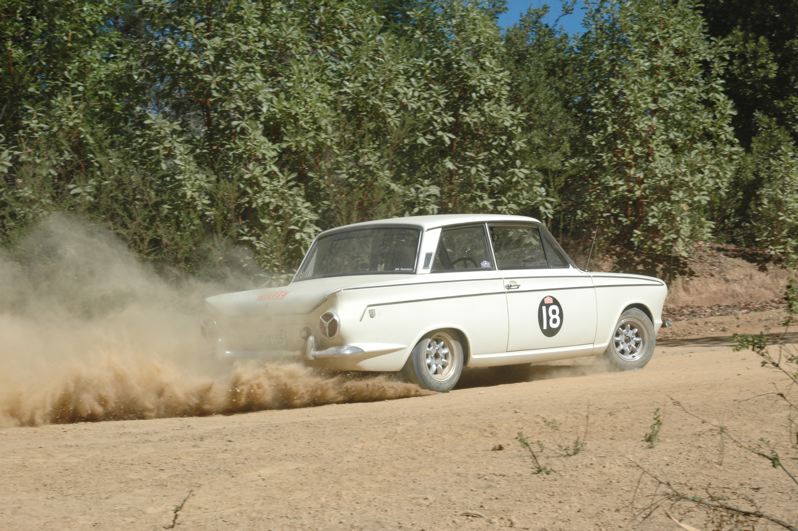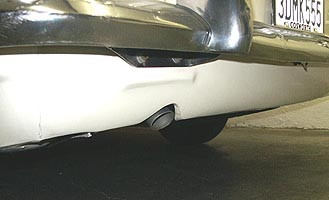 Mitch's Mufflerworks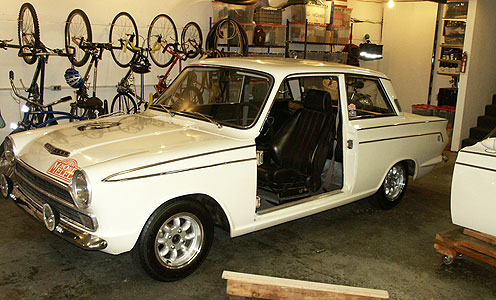 After the 2004 Melee, the drivers door hinge let go. Joe Casanova helped me weld up and fix the hinges.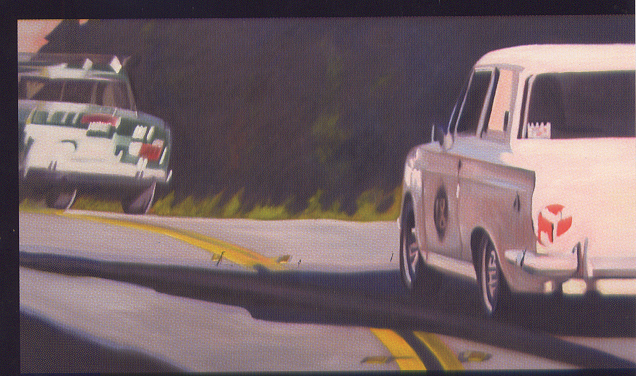 Elizabeth Pfau's painting of the Cortina and Giulia
---