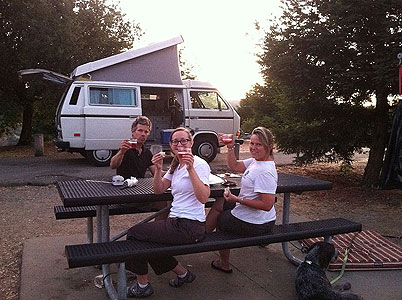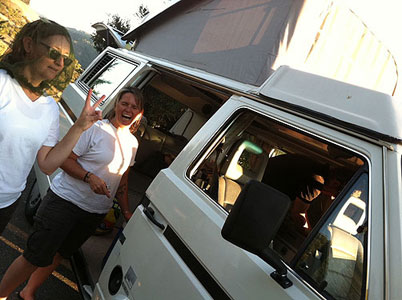 A recent camping trip in a friend's Westfalia Vanagon inspired discussion and investigation into car-camping and more recently, roof mounted camp tents.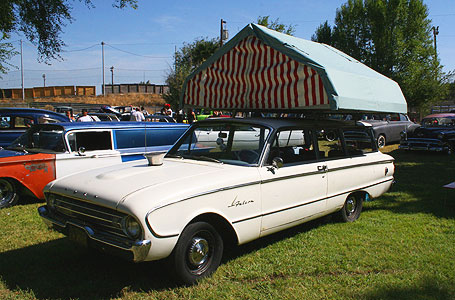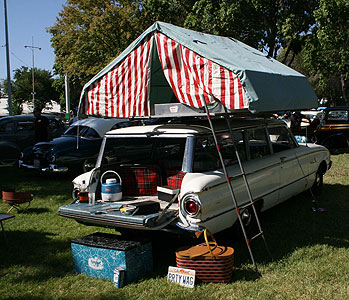 At Billetproof, this vintage roof-mounted job inspired further investigation.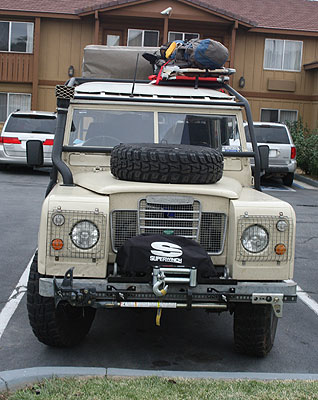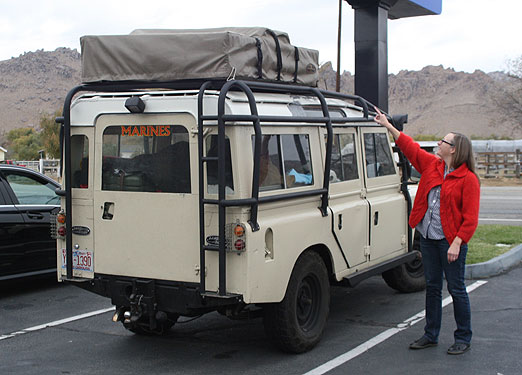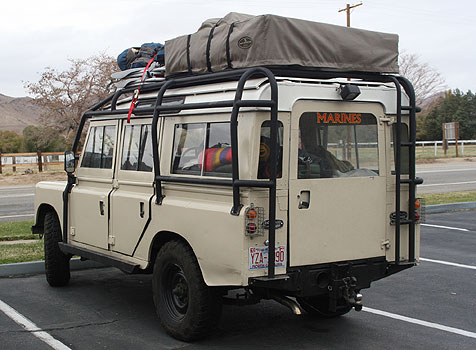 As seen 11/12/11 in Lone Pine CA at the crossroads of Highway 395 and the road to Death Valley - this Rover with North Carolina plates and a roof mounted tent.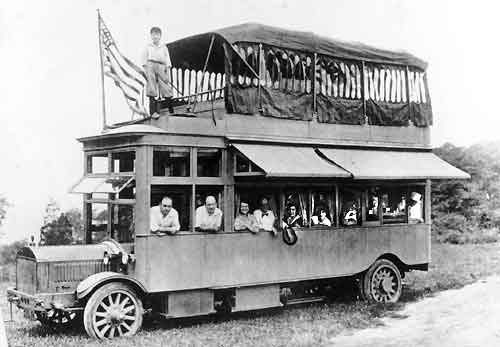 Obviously, the idea has been around for a while...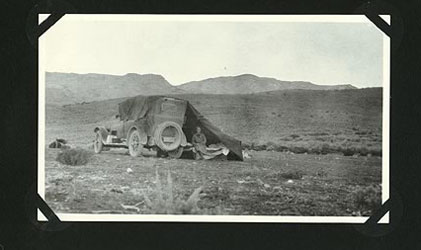 1922 in Nevada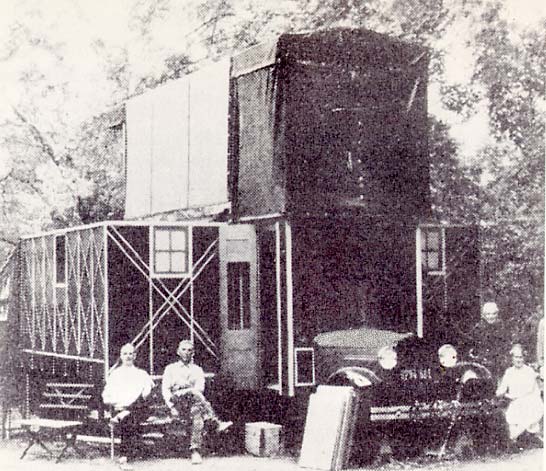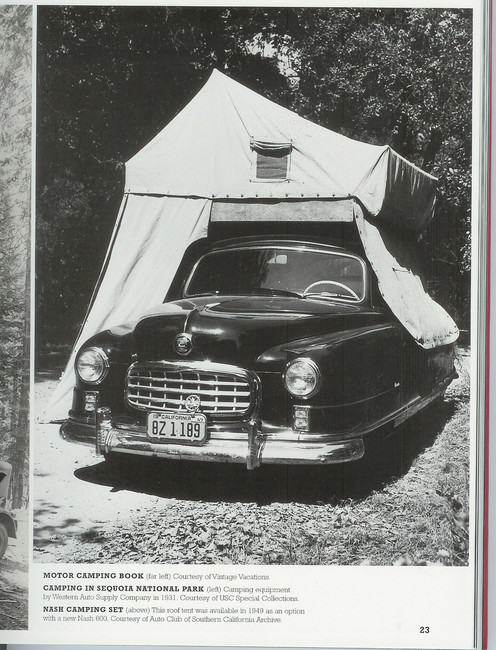 This book claims the roof top tent was a 1949 Nash 600 option.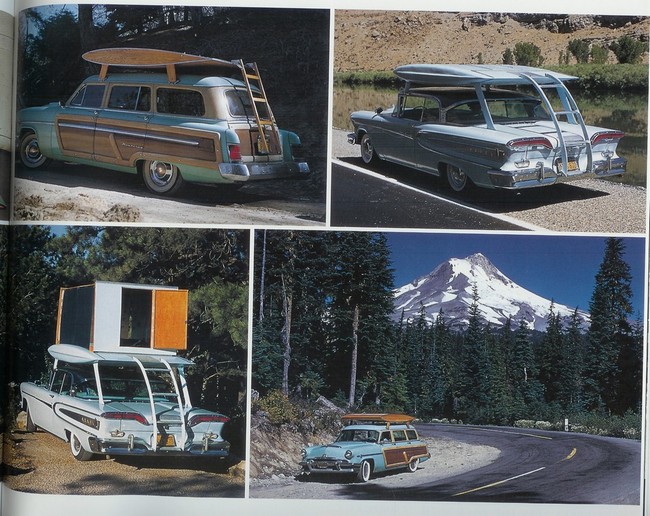 Spectacular wing shaped box for storage for the Aero Cabana.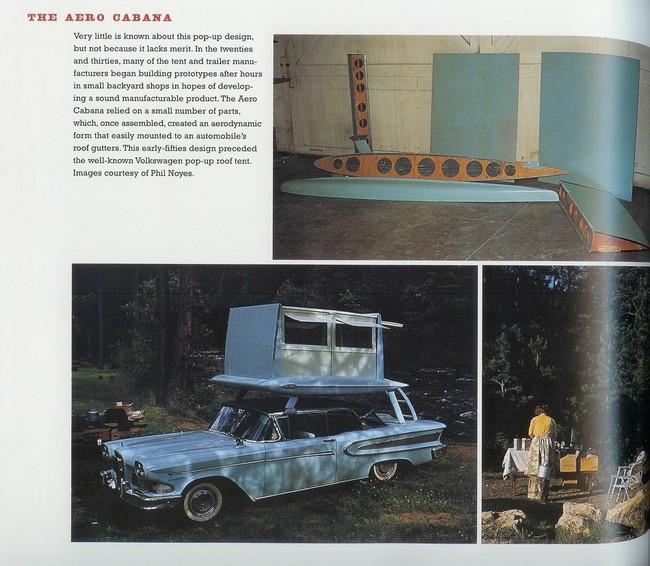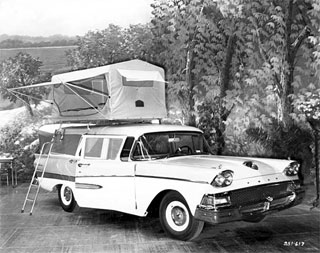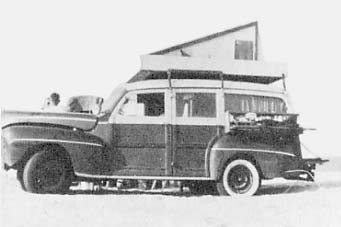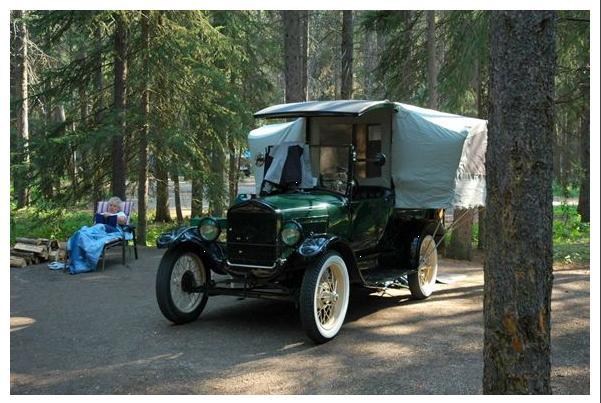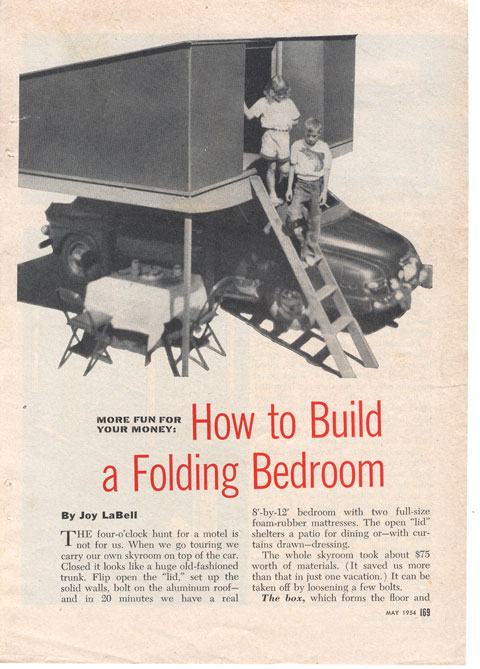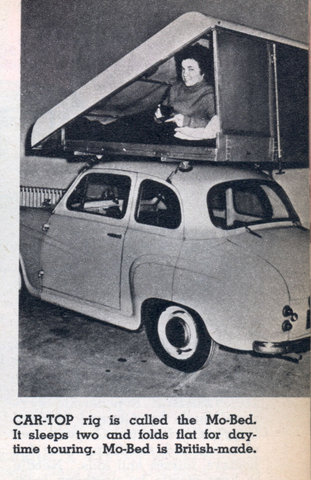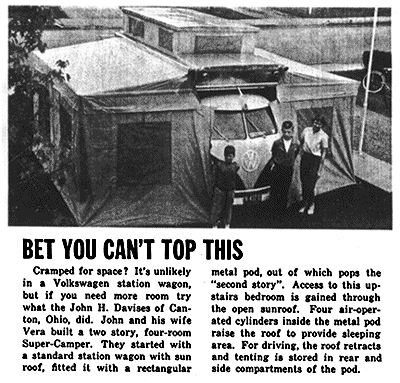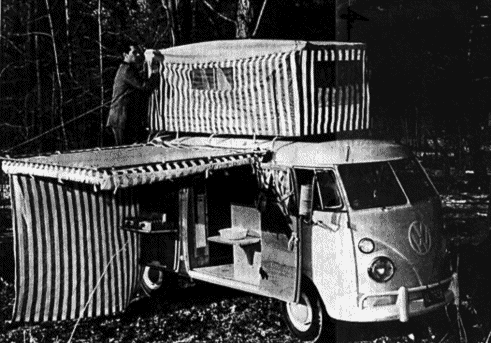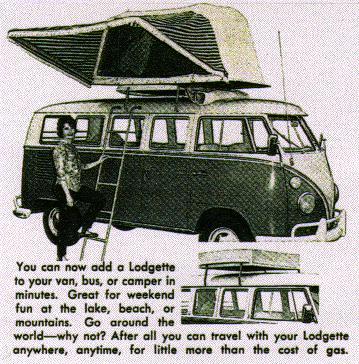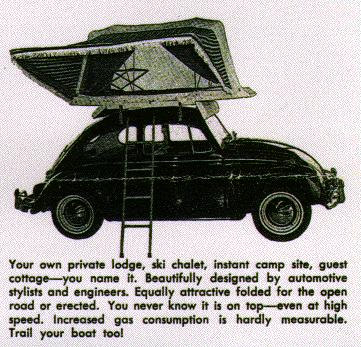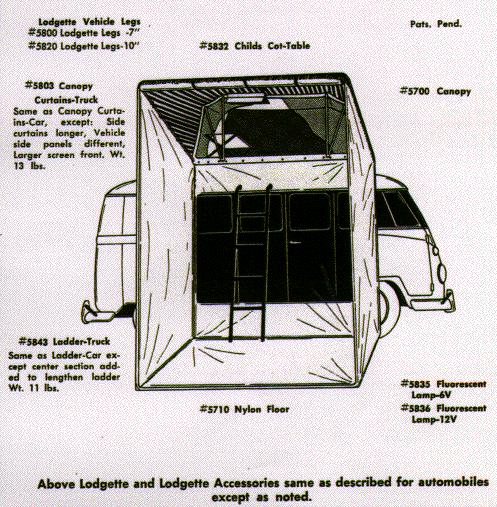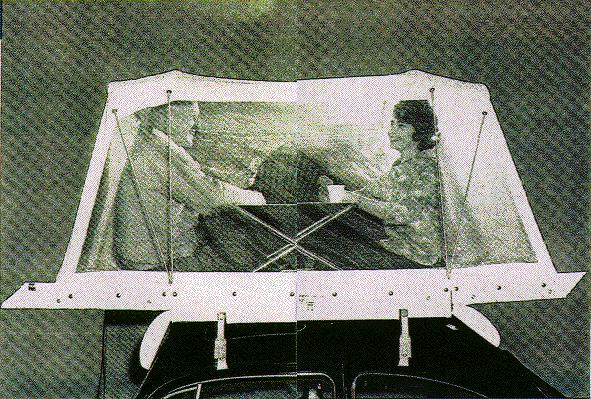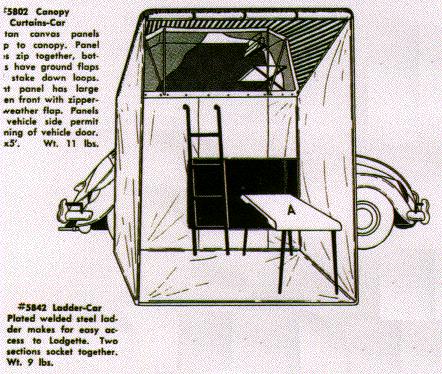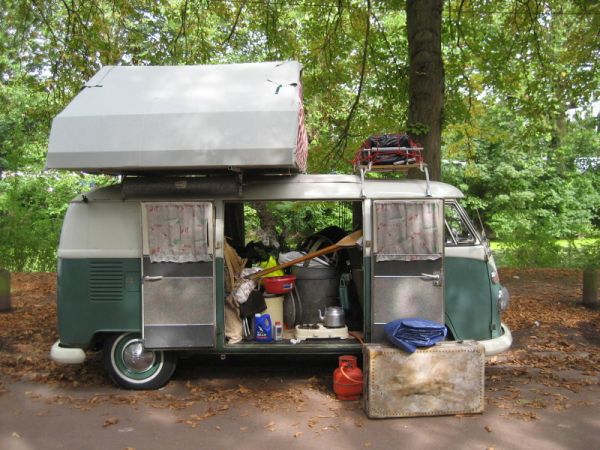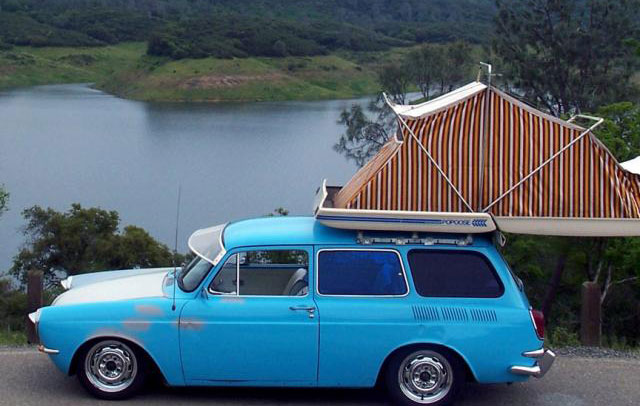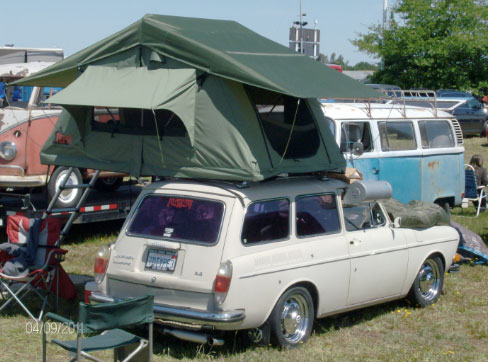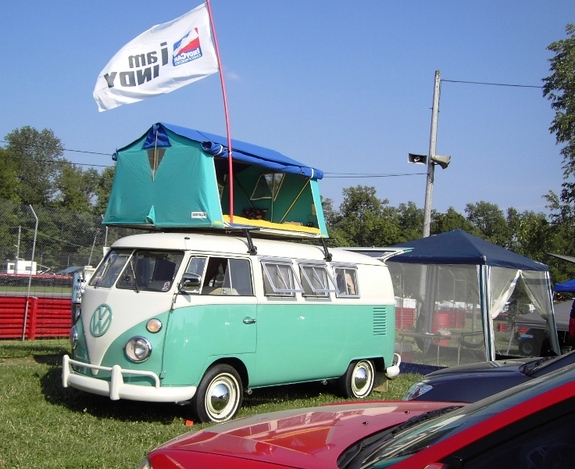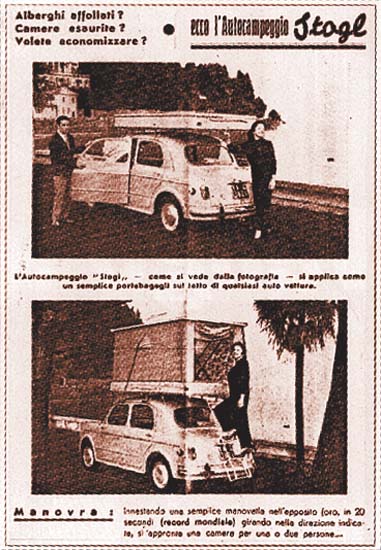 Is that a Fiat 1100?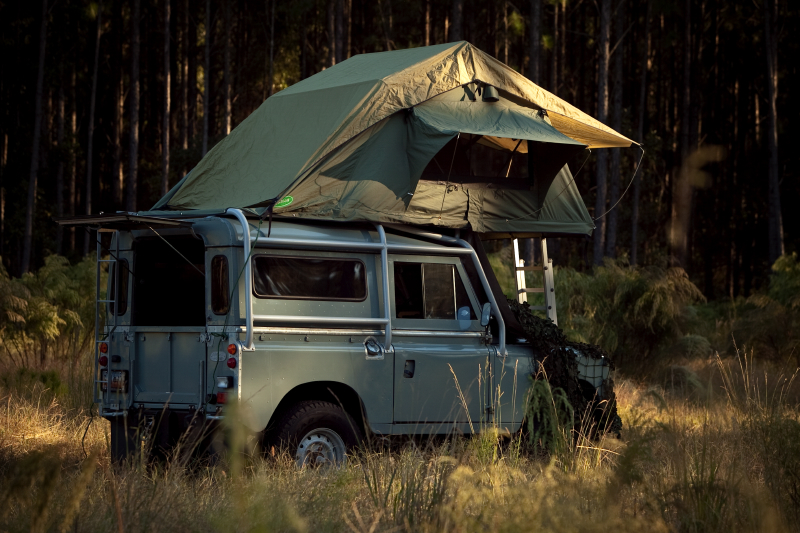 Of course Land Rovers and roof-tents go hand-in-hand: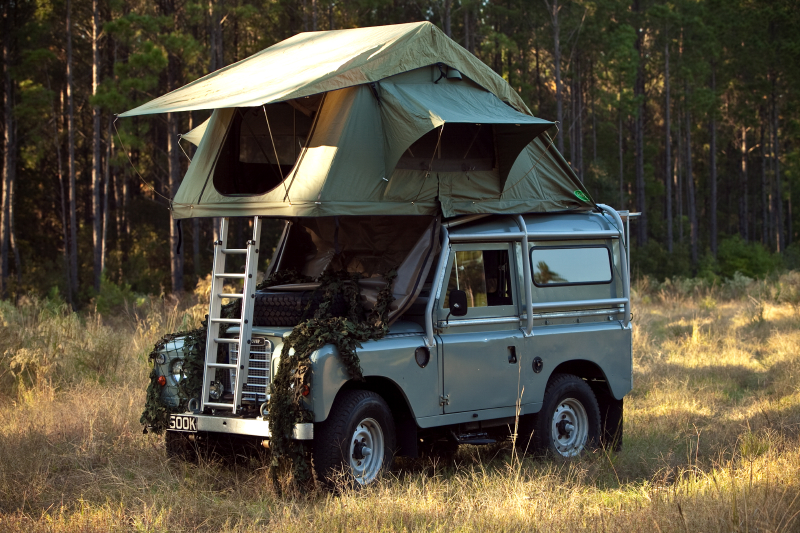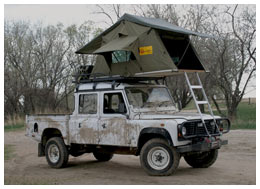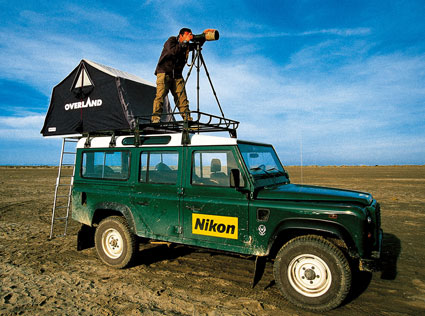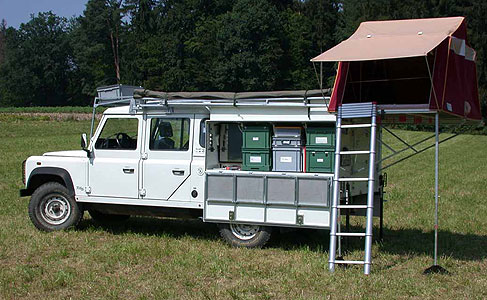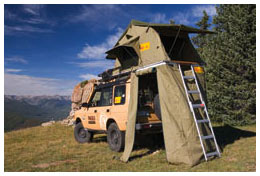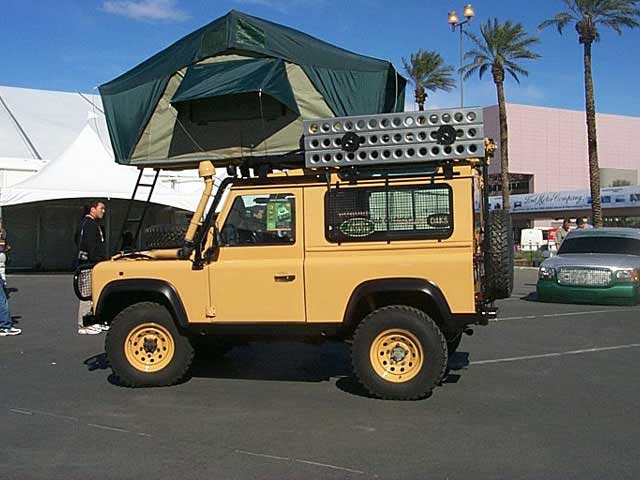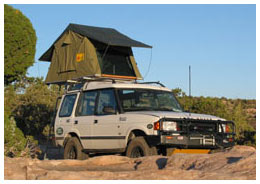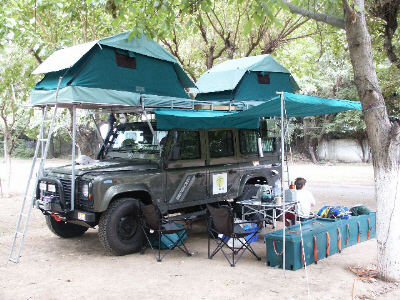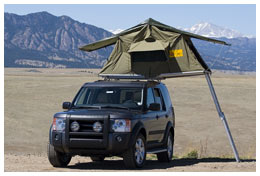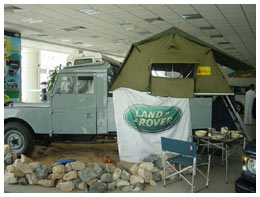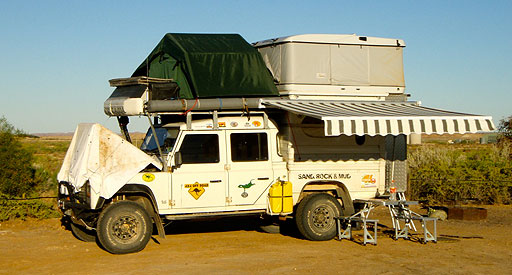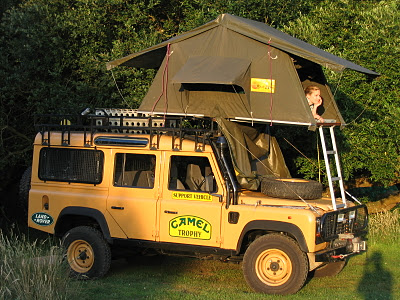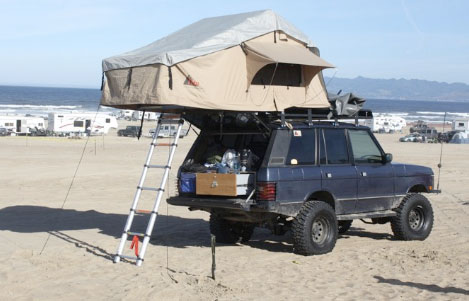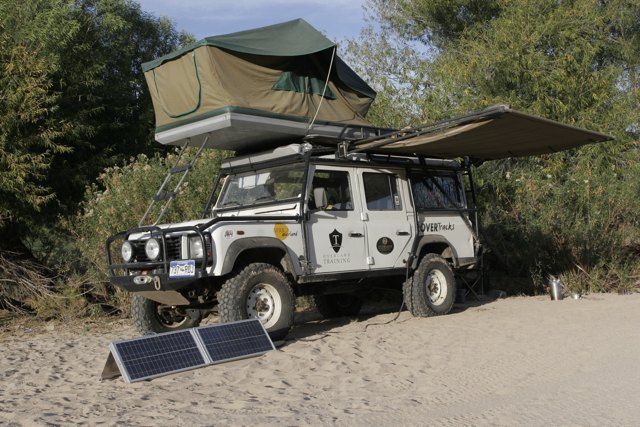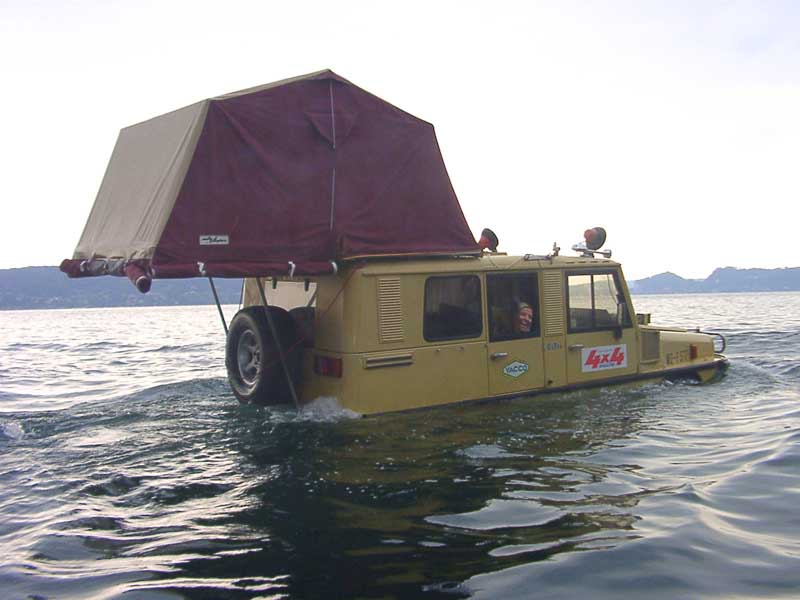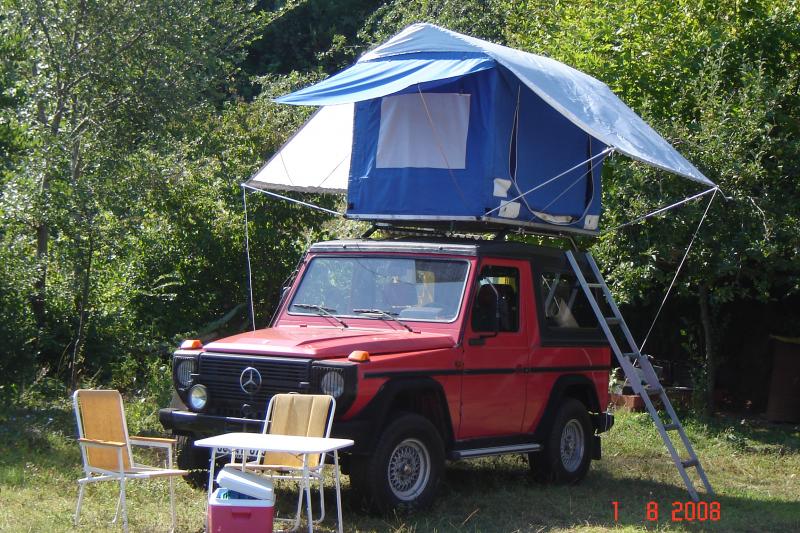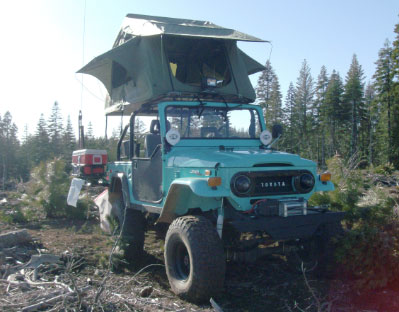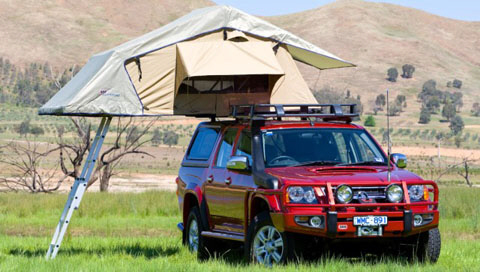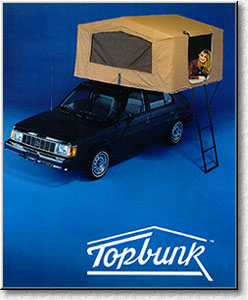 The Topbunk on a Plymouth Horizon!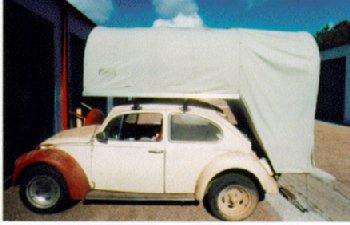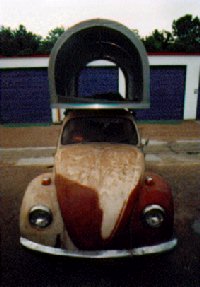 Homemade Bug Tent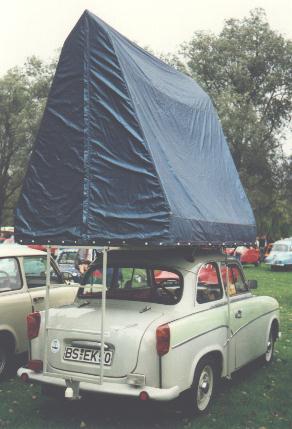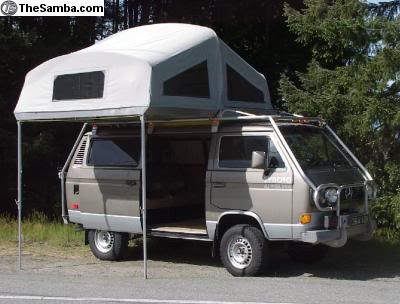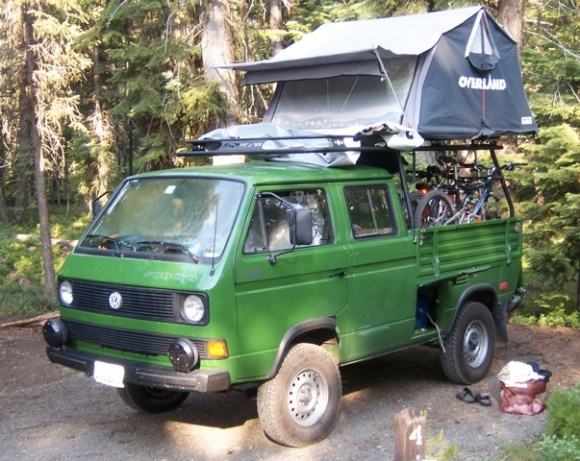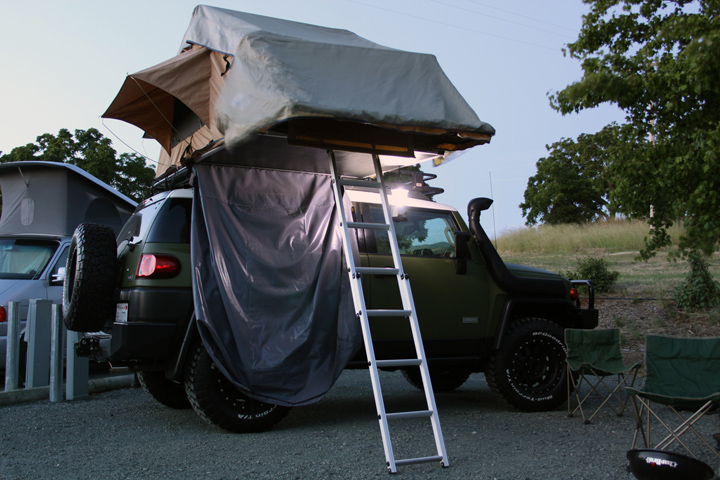 In 1971Toyota came up with the RV-1 - a sporting 'recreational vehicle' with a pop-top trailer - read more on hardtuned's Motoring J-Style blog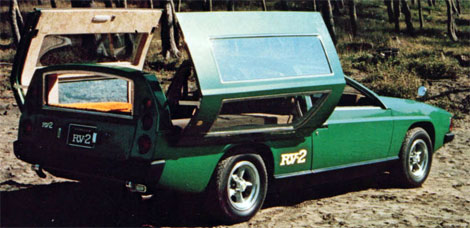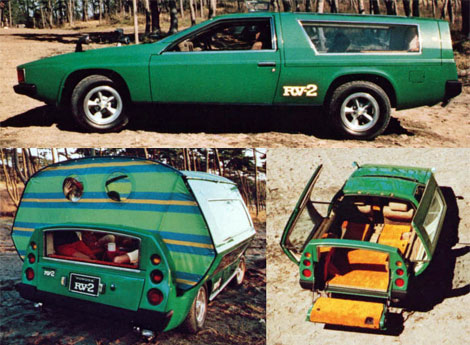 The following year, Toyota followed up with the RV-2. This concept featured a pop-up tent into the hinged rear openings.
Below: The pop-top craze fueled by Dormobile and Westfalia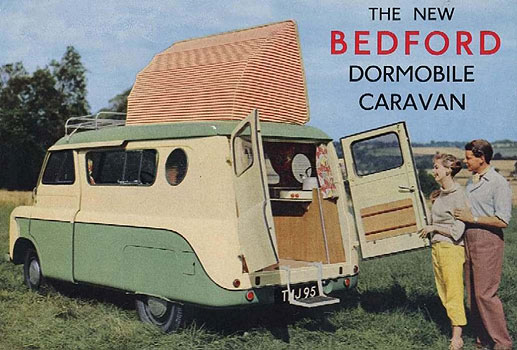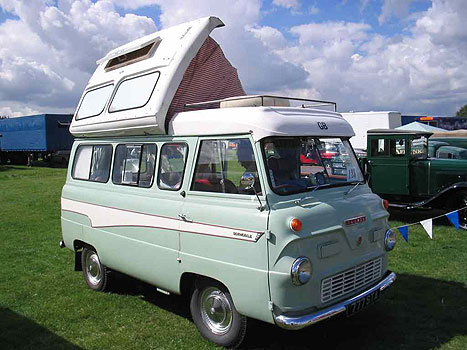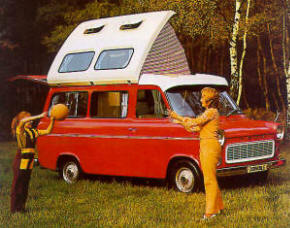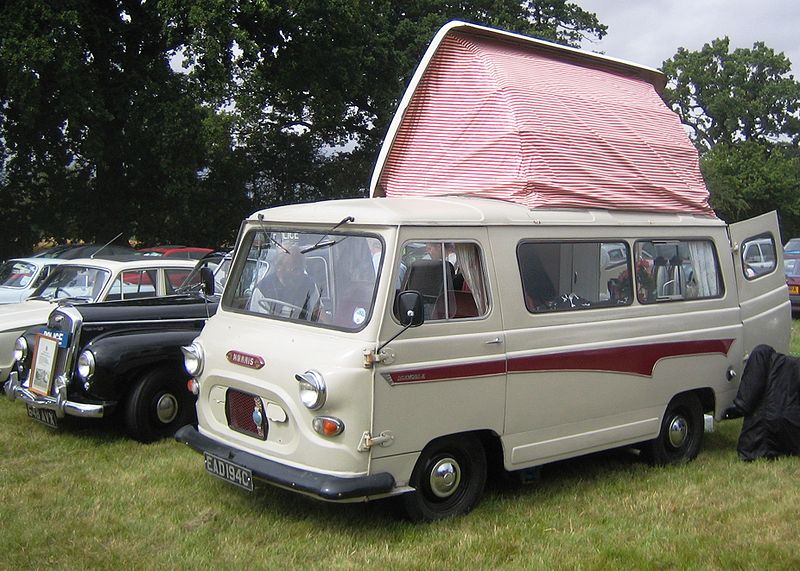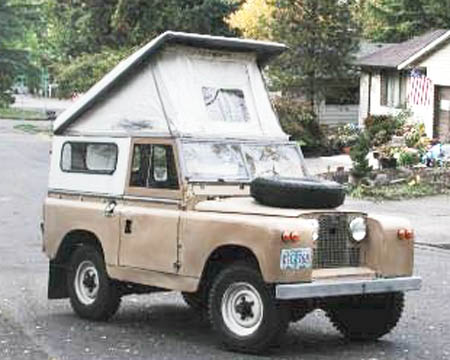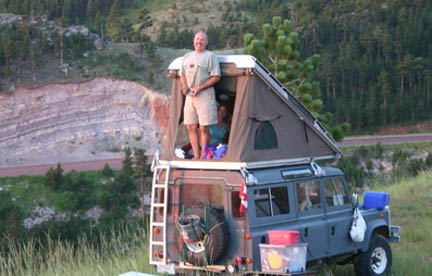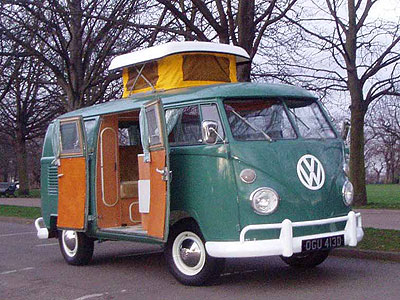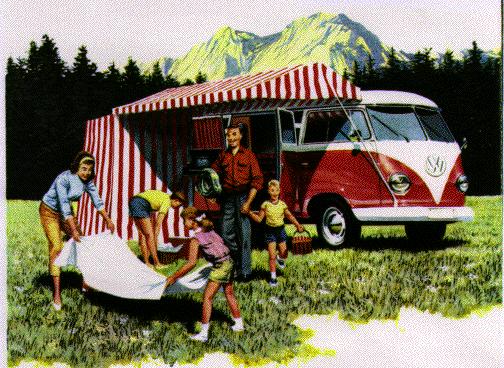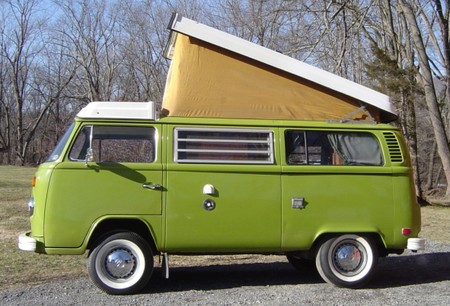 The traditional Westy pop-top camper.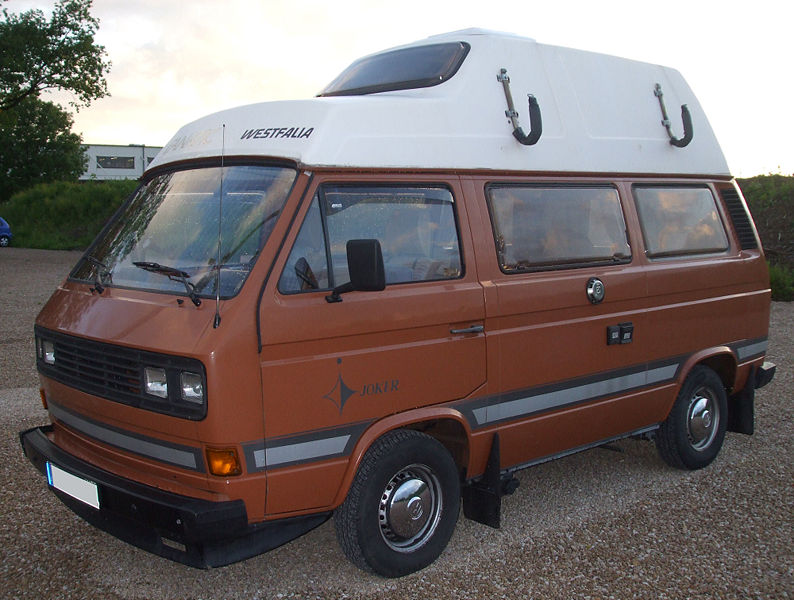 Bigger is better....?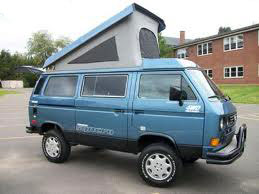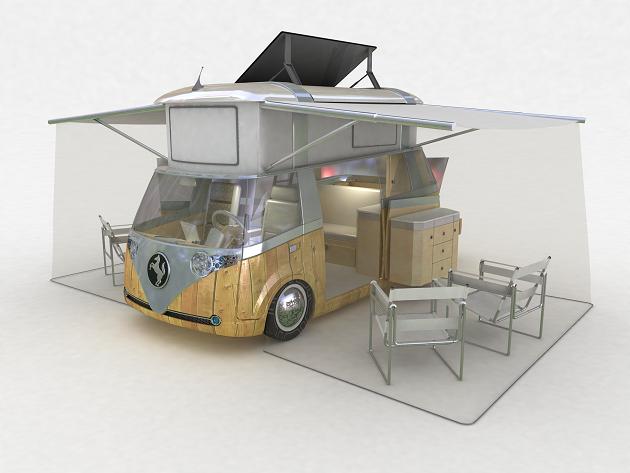 Westfalia style concept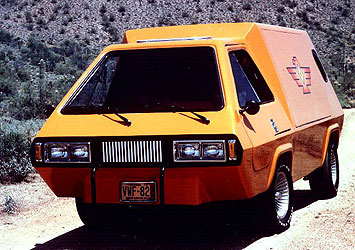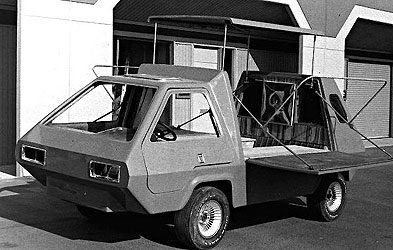 The Phoenix - kit car expandable camp tent!