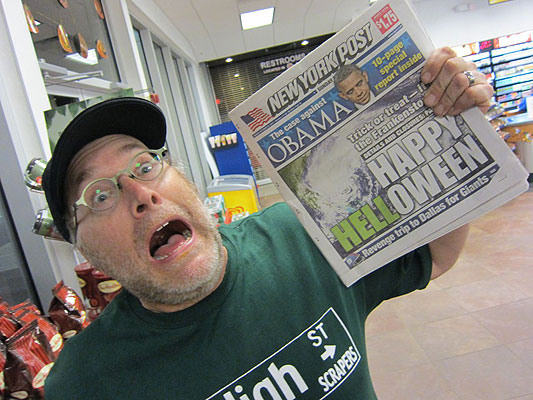 The 24 Hours of LeMons crew found themselves tangled up in a travel nightmare following the Halloween Hooptiefest at New Hampshire Motor Speedway as hurricane Sandy moved closer to landfall. All of our flights for Monday out of Boston Logan airport were canceled midday on Sunday. Getting out by air Sunday night was impossible. We left New Hampshire and headed to our Boston hotel Sunday evening to formulate a plan. It was just starting to rain as we approached Boston, and the storm was predicted to make things messy by Monday morning or early afternoon. We had two options - wait it out for several days, or go somewhere the planes were still flying. West was quickly ruled out, as the storm was headed inland as far as Ohio. We decided our best option was to go south, as the storm was on a northwest track - the only problem was the storm was nearly 1,000 miles wide. Jay was hesitant, as he'd gotten stuck in New York during "Irene" and tried to alter his plans to beat the storm - and it backfired. He was determined to stay and wait it out.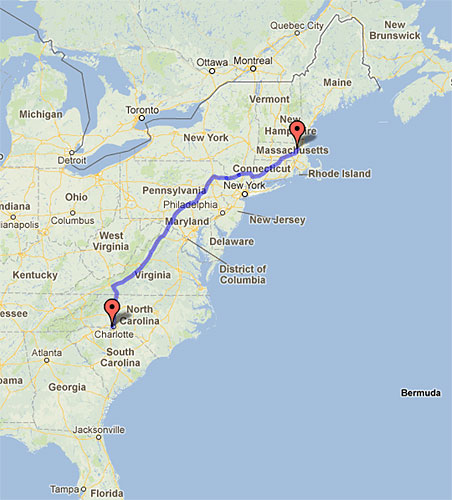 The rest of us decided it was worth trying to get a Tuesday flight out of Charlotte North Carolina, and high-tailing it out immediately. Keep in mind we'd been up running the event since 6:30am on Sunday. Charlotte was 900 miles away on the New York City avoiding route we'd quickly pieced together. LeMons Travel Boss Kim Harmon was doing double duty arranging us flights and figuring out our rental car situation as we debated our options.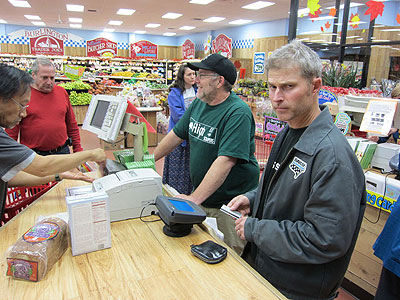 Without time for dinner, we hit a Trader Joe's at closing time to gather provisions for our 'road trip'.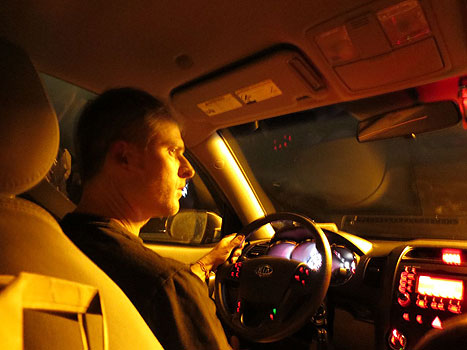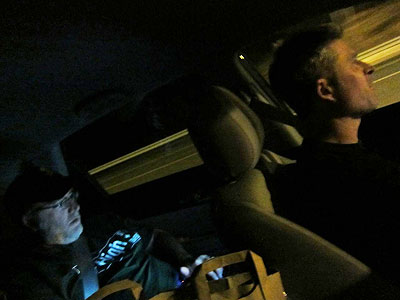 As we drove, Phil was on his laptop finishing the "Winner Post" and checking on AM radio stations so we could stay tuned into the World Series.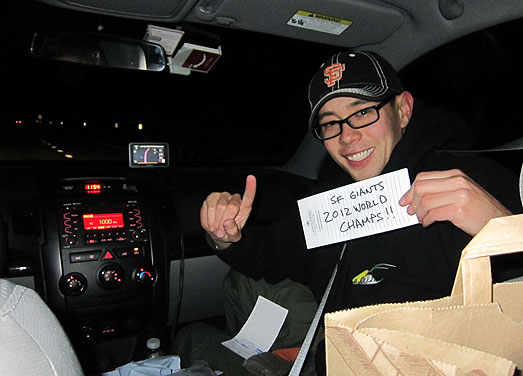 Nick - midnight just after the Giants won it in the tenth inning. Road conditions were increasingly windy and rainy, but there was very little traffic.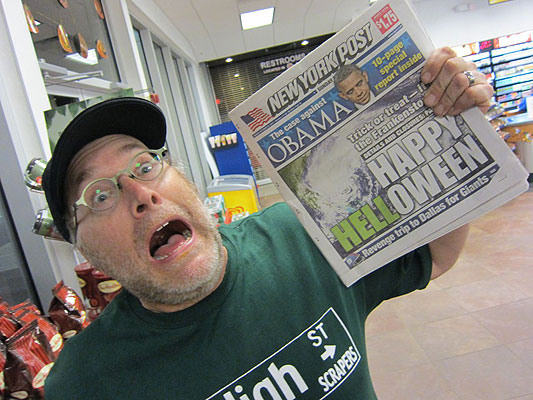 Phil found this paper at a 3am(ish) gas stop.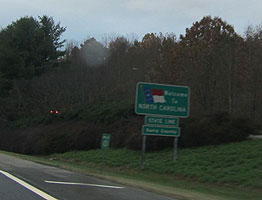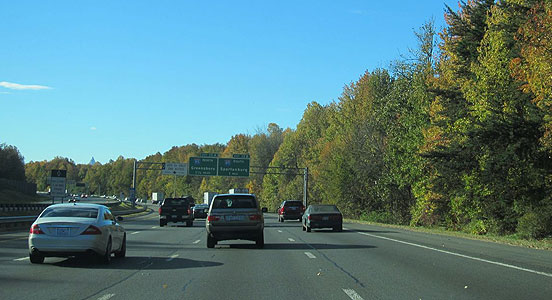 The rain turned to snow in Virgina and North Carolina during the last hour or so - but we were glad to see the sun in Charlotte, twelve hours after leaving Boston. Because we were so early, we were able to hop on flights to Atlanta, and then home on Monday evening. Jay was stuck in Boston until Wednesday evening. Again, thanks to more air travel shuffling for us by Kim.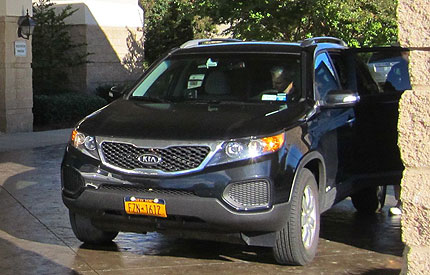 Our Kia Sorento rental.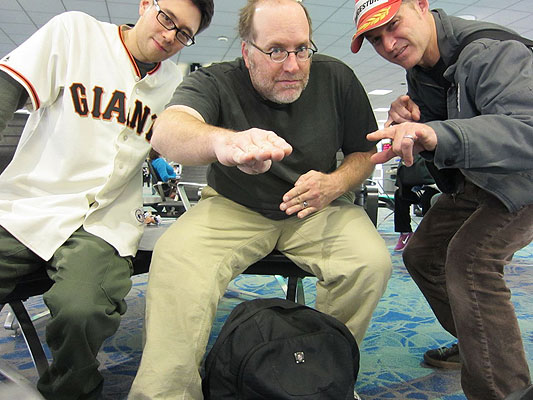 In the Charlotte airport, feeling pretty smug about getting the fudge out.
Phil's video from the Escape from Sandy...
Phil's writeup of the Kia Sorento and the trip on The Truth About Cars
LeMons wrapup video with our explanation of Getting The Fudge Out