Barber Vintage Motorsport Museum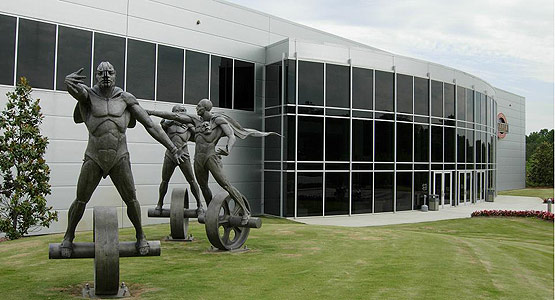 On a recent LeMons excursion to Barber Motorsports Park, we checked out the museum created by Birmingham Alabama native, George Barber on the grounds of his 2.38 mile race track. The collection is made up of 1200 bikes, approximately half of those are on rotating display at the museum along with a collection of Lotus and other racing cars. Barber himself raced Porsches in from about 1960-1971 until he took over his father's dairy business. The dairy business grew to the point they were rebuilding their own distribution trucks, but eventually it made more sense to purchase new ones, and that operation was closed. Barber suggested to his truck-rebuilding crew they restore a car, but truck tolerances didn't translate to the level of detail required. The mechanic who led the operation, Dave Hopper was into motorcycles and suggested they try bikes. It worked, and as the collection grew, Barber realized he had an opportunity to create something that would bring people from all over to Birmingham. Here are a few images from the museum... the number of bikes is overwhelming - "google" the museum to get a sense of the scale. The four-wheel side leans towards Lotus racing cars, which I find interesting as Barber primarily raced Porsches. On an academic level, for a museum collection it makes sense as a marque that can be well represented with a relatively small number of cars.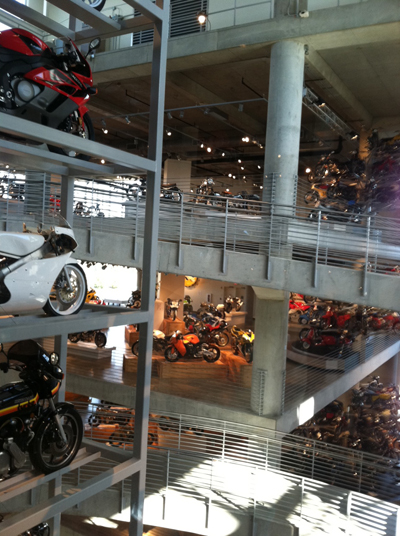 The scale of the collection is impressive, as is the simple open architecture of the building.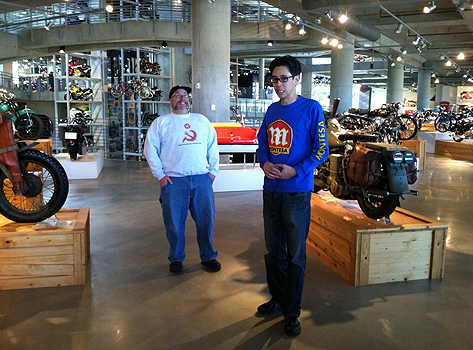 Phil and Nick - visibly stunned by the volume.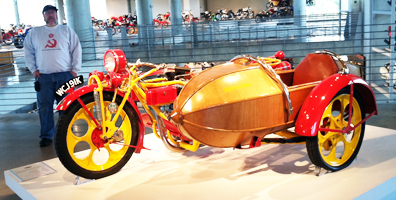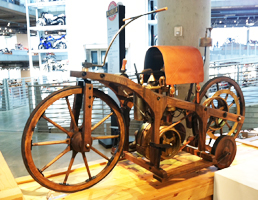 Judge Phil admires his favorite sidecar, and an early steam powered motorcycle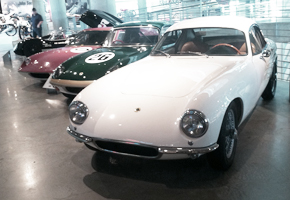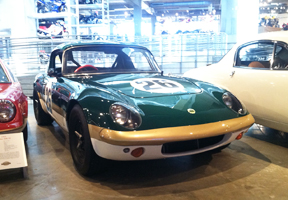 Elite (white), 26R (green), and Type 47 Europa racer (red)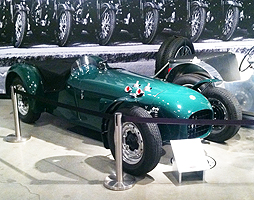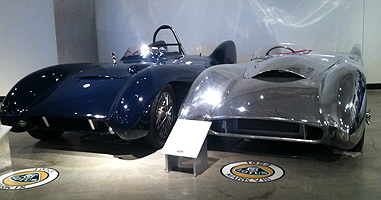 MK6 (green), MK 9 (blue), MK8 polished aluminum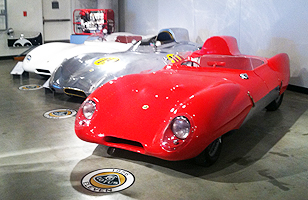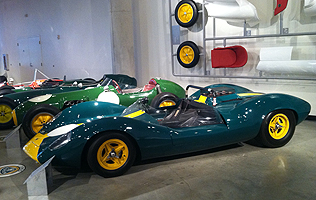 Lotus Elevens, and others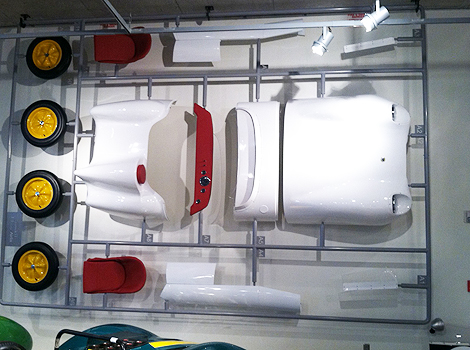 Clever wall mounted eleven in model kit form (probably a Westfield body)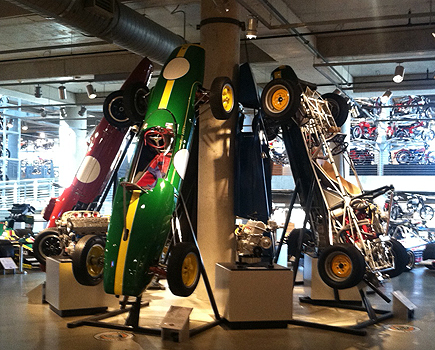 Vertical display of formula cars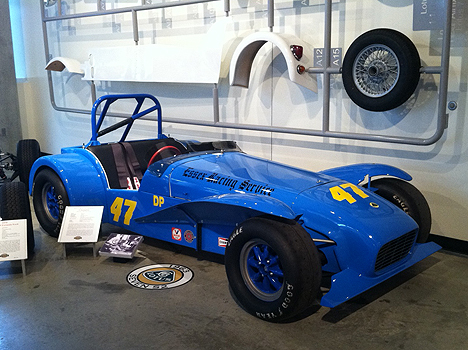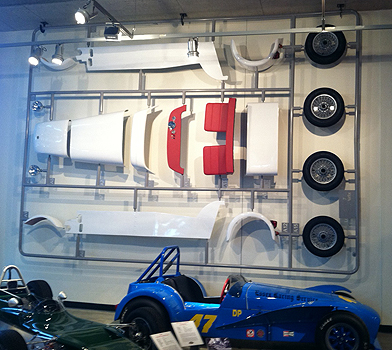 Series 2 Seven - SCCA Racer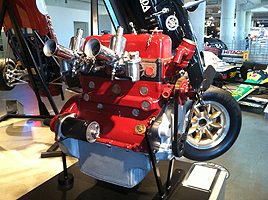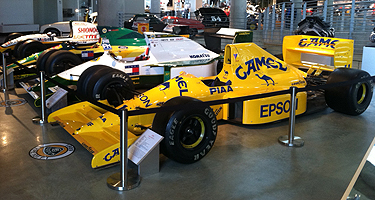 An MG XPAG engine - native to the TC-TD-TF, and relatively modern F1 Lotus cars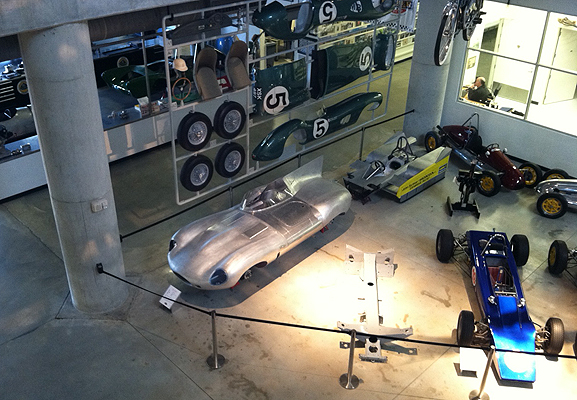 Looking down into the workshop areas - is that a Lynx D body?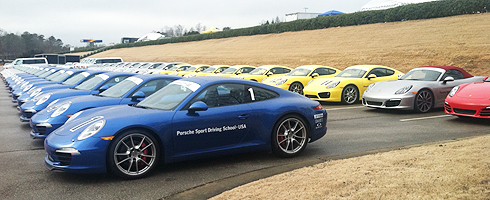 Porsche uses Barber Motorsports Park as their home-base for the Porsche Driving Experience school.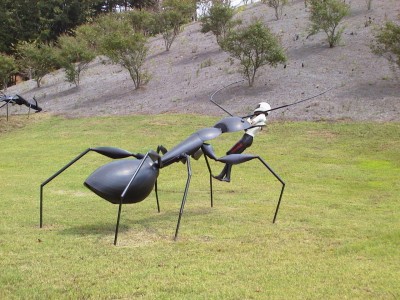 Another unique feature of the track is the elaborate sculptures all over the grounds surrounding the track.