2014 Alameda Italian Show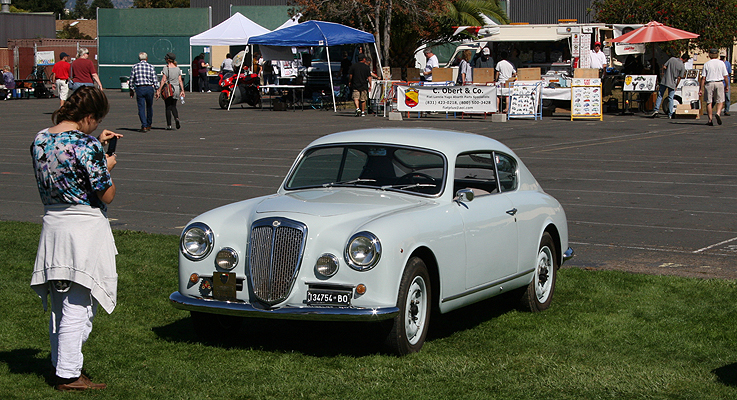 Jeff Hill's Lancia Aurelia, a car known for having the first production V-6 engine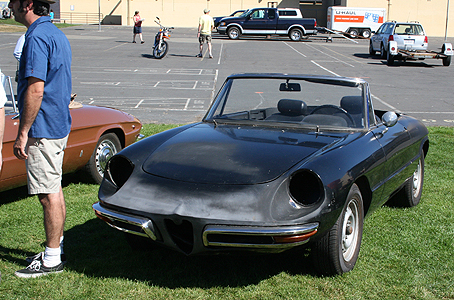 Bodywork was a common theme in 2014 - That's Paul S. owner of the groovy brown 69 Spider in the blue shirt.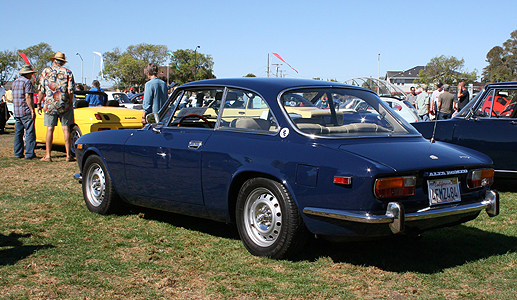 Not often do you see good ride height on a late GTV.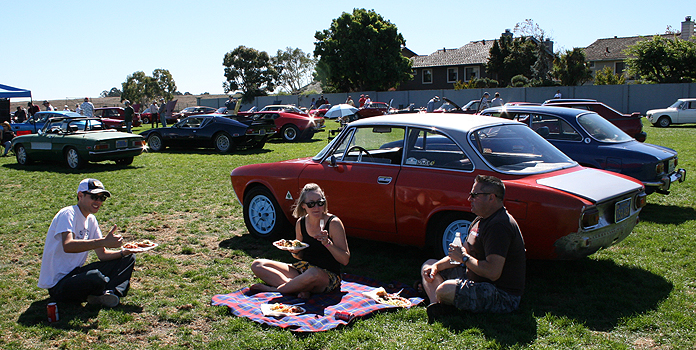 Hardtuned picnic: Nick P, CK, and special guest Serg P.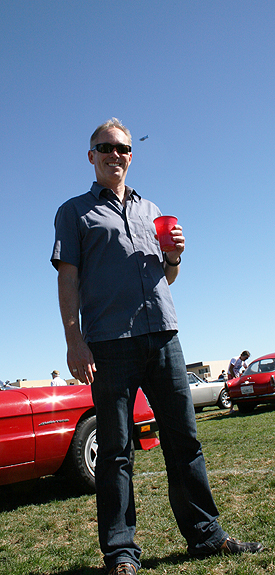 Kip G is about to have a minature blimp fly into his ear!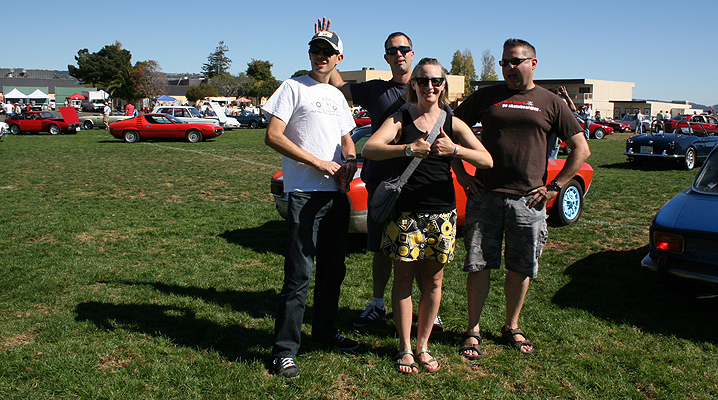 Nick P, David L, CK, Serg P and the hardtuned GTV in the background.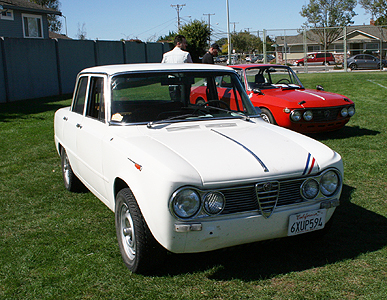 Super with Melee veteran Jeff B's Lancia Fulvia in the background.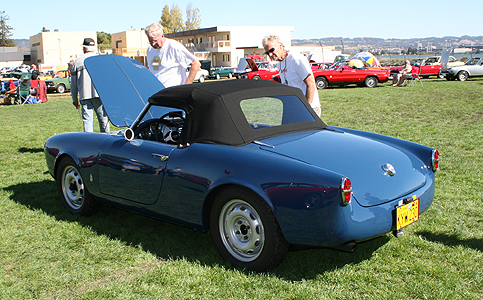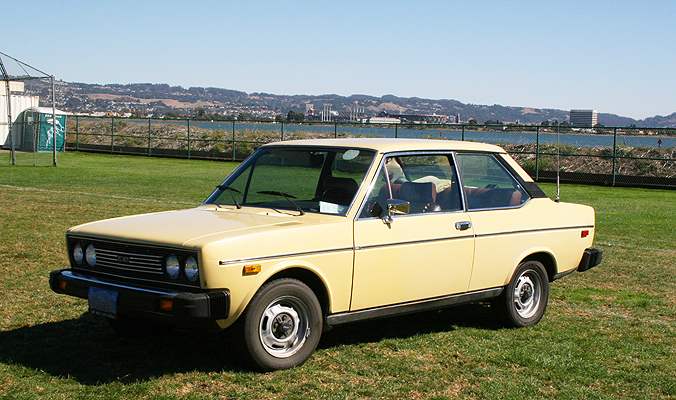 Serg put a deposit on this super clean 1975 Fiat 131. It's an automatic, but a super clean one-owner car !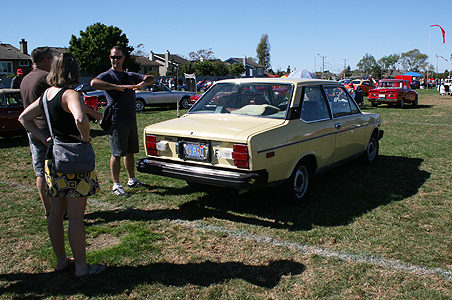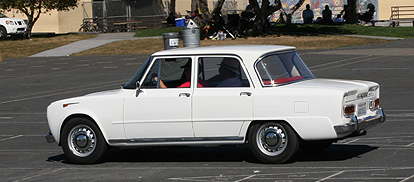 Nick P heard a rumor this Super was for sale for $8500. Several of us would have jumped on that deal....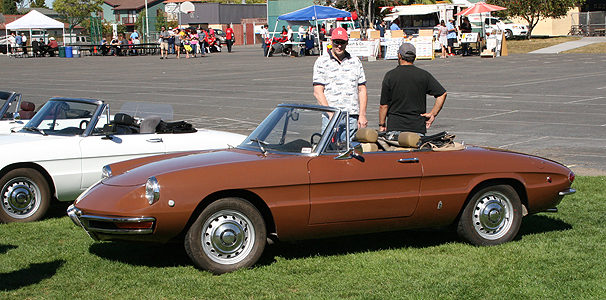 Can't get enough of the brown Spider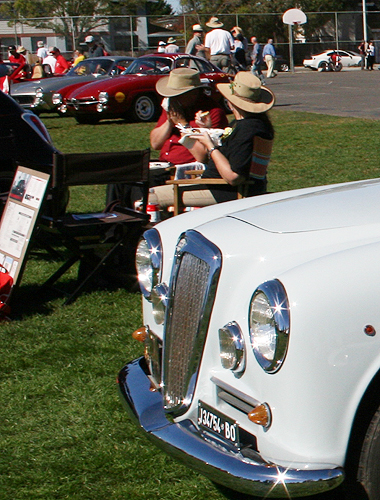 That's Conrad's La Carrera SS in the background.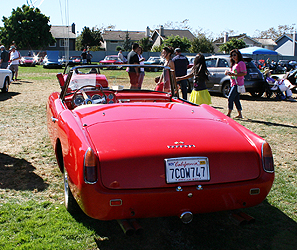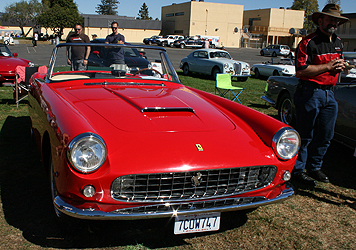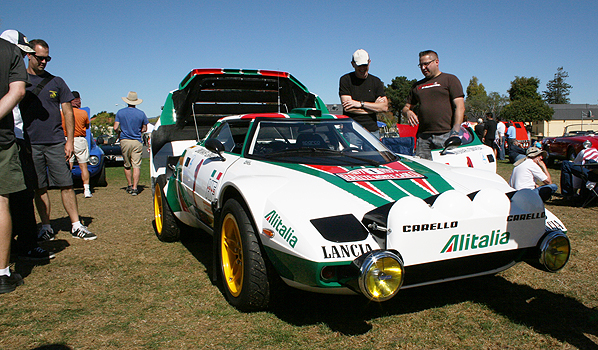 Serg investigates the Alfa V6 powered Lancia Stratos replica. No it's not a Hawk replica and apparently it's so hot inside it's nearly undrivable.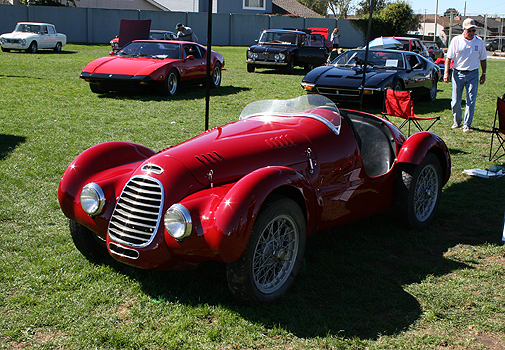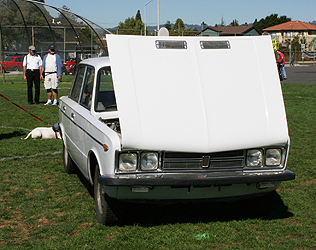 Fiat 125 Special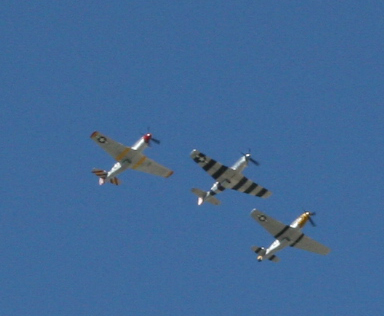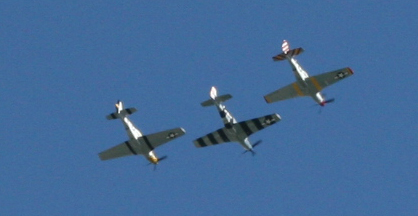 It's Fleetweek.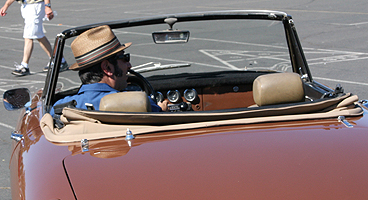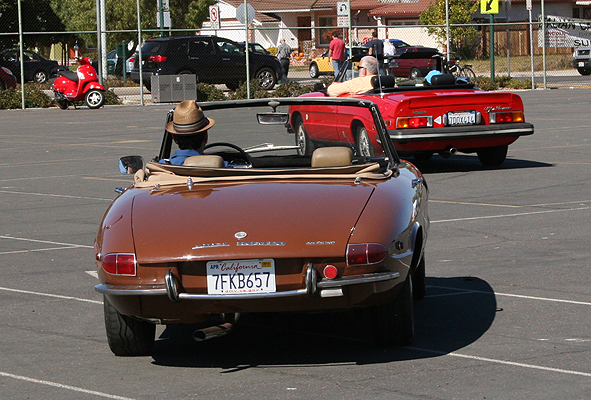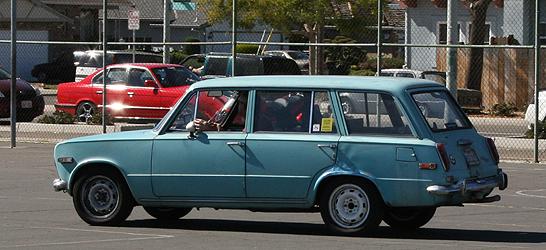 There's the old Fiat transmission from my Cortina in Steve B's wagon, and that's Peter Lambert's Super in on the street in the background.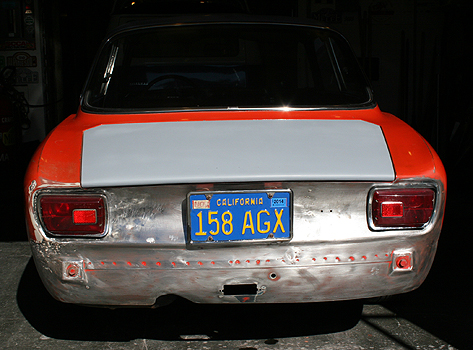 Bodywork in process...