Sports Car Camping Veterans Last Car Camp of 2012 - Dec 29,30
Photos by Christine R, Larry E, Jeff G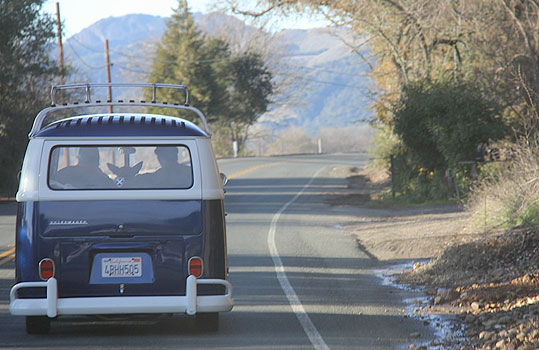 CK's bus on the way to Lake Sonoma.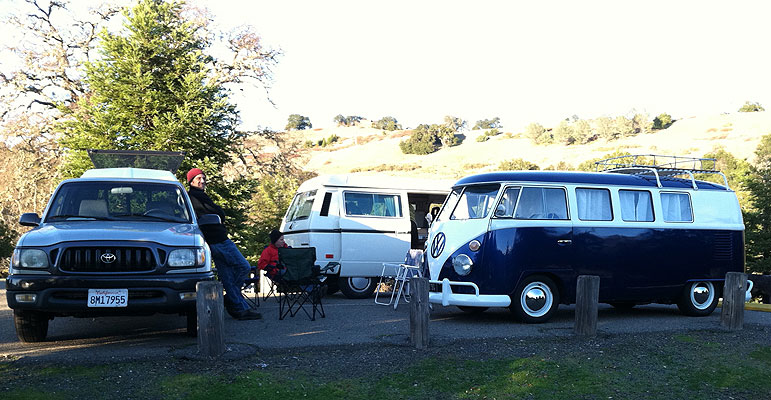 All set up. Larry's Tacoma (named Butchie) CK's Bus and the Christine & Conrad Westfalia Camper Van!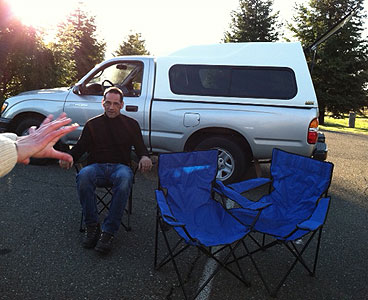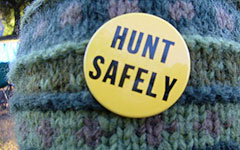 The local campers let us know early on that it was boar hunting season - "keep an eye on your pets." he said between compulsive chewing tobacco spits out the window. Christine R. had an appropriate button handy.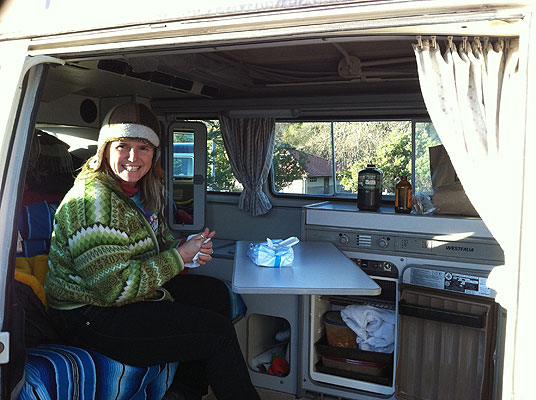 Christine in the well appointed Westy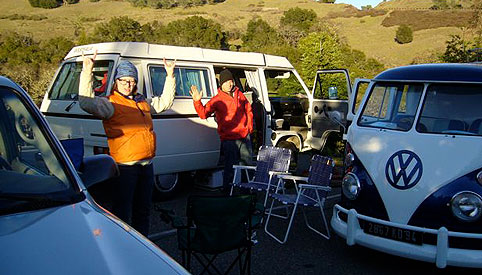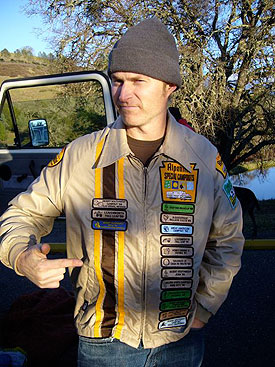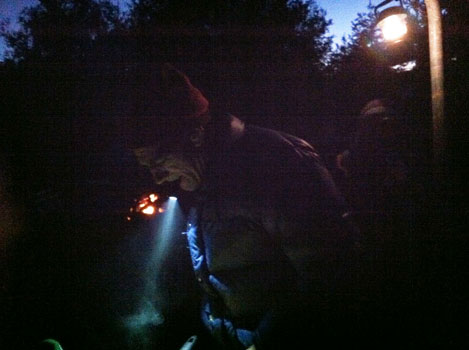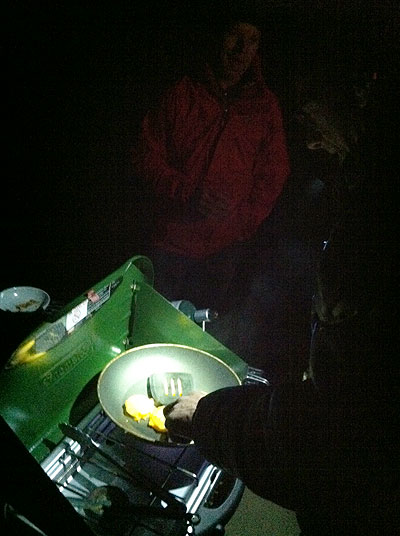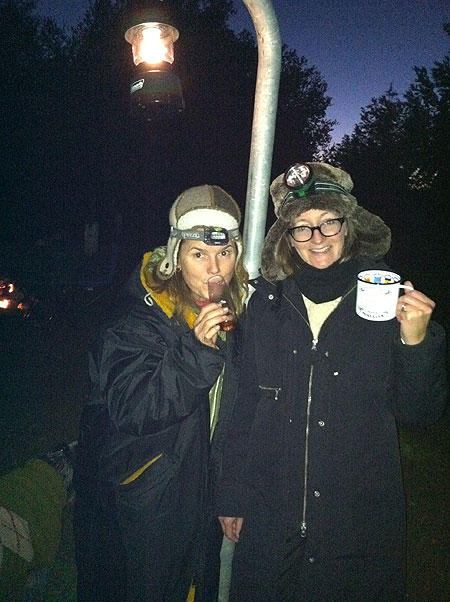 The Christines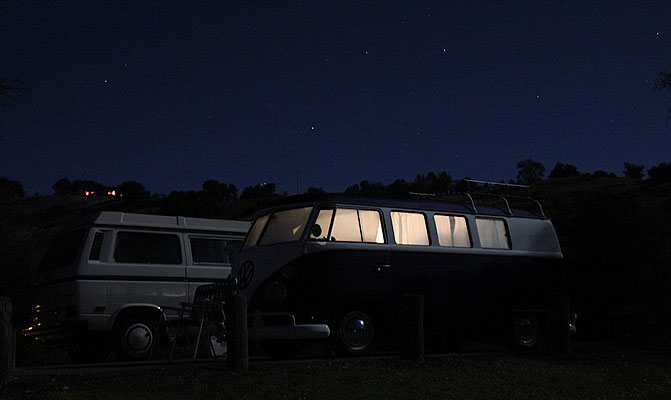 Postcard material for VW fans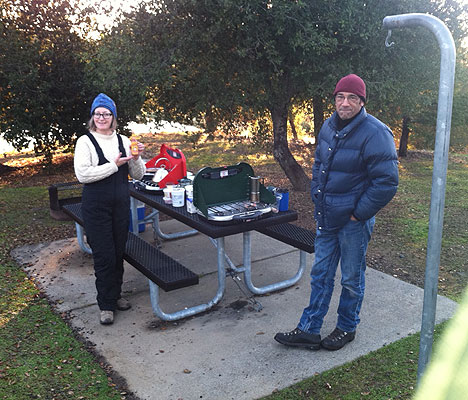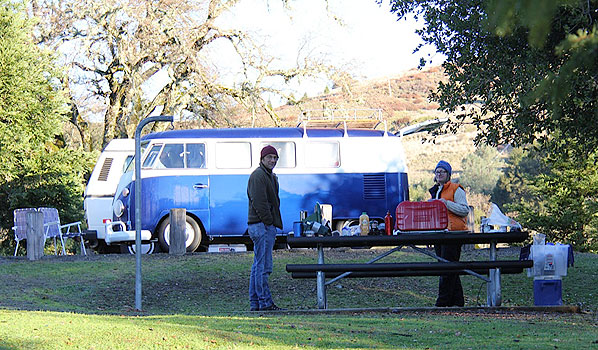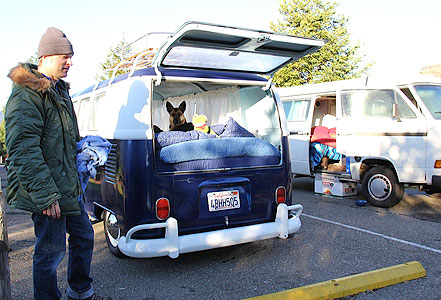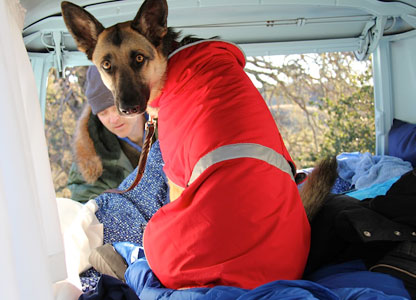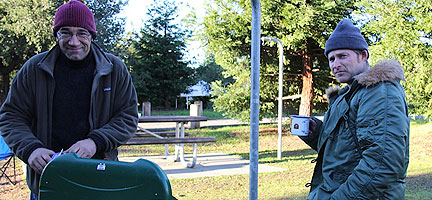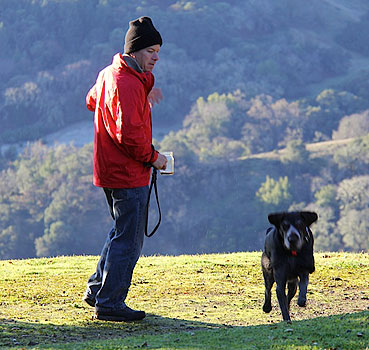 Conrad & Dr. Harrison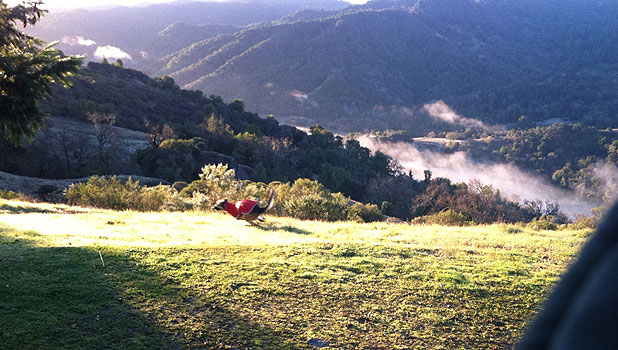 Elfi