hardtuned Found On The Street:
a tribute to Murilee Martin's Down On The Street Series
---
Random British Stuff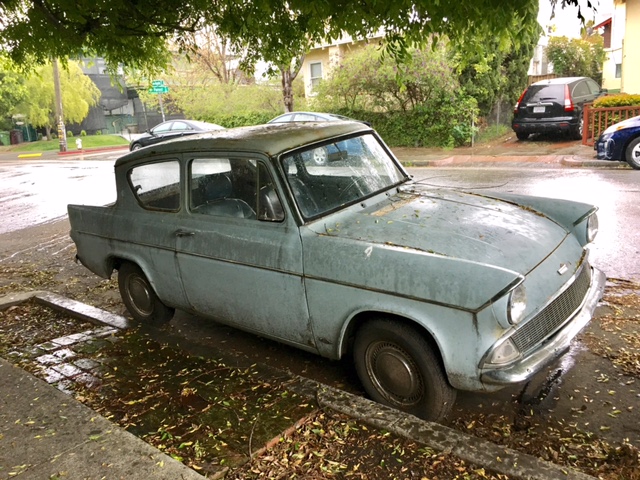 Ford Anglia, Oakland CA
---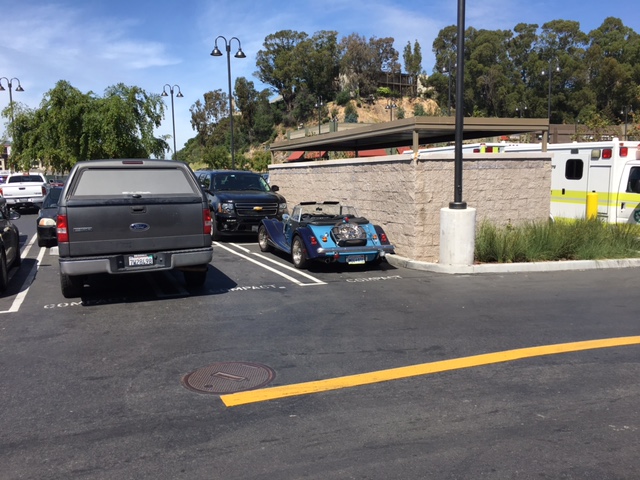 Morgan +8 at the Hickory Pit Lake / old quarry / Safeway parking lot on Pleasant Valley in Oakland
---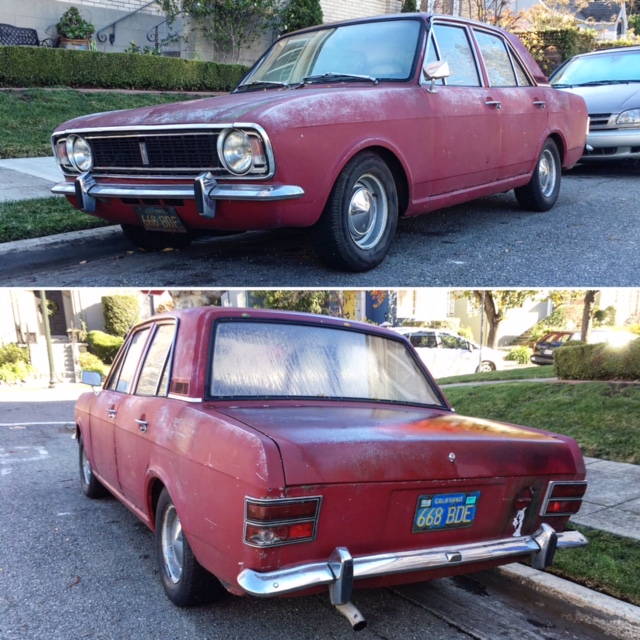 MKII Ford Cortina - near Trestle Glen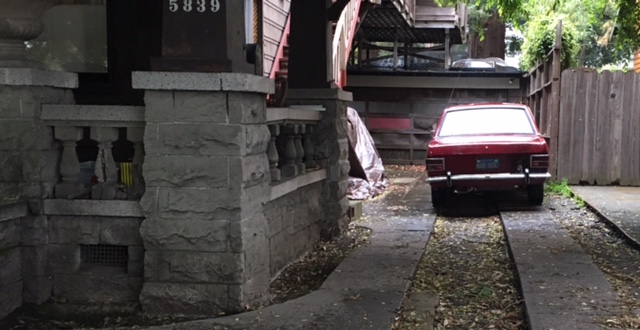 And again in another part of town.
---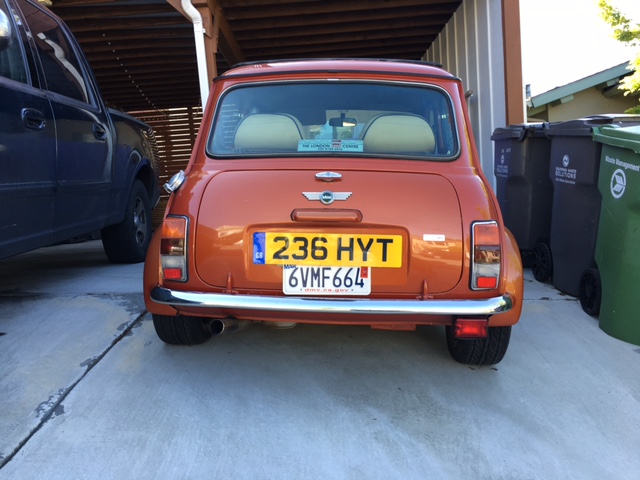 1990's Mini with jaunty tag placement in Oakland.
---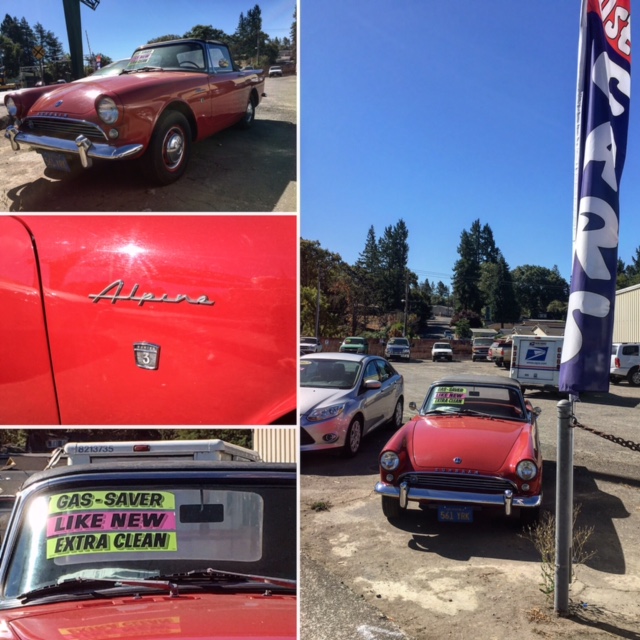 Series 3 Sunbeam Alpine on a used car lot in Willits CA - $9,999.00
---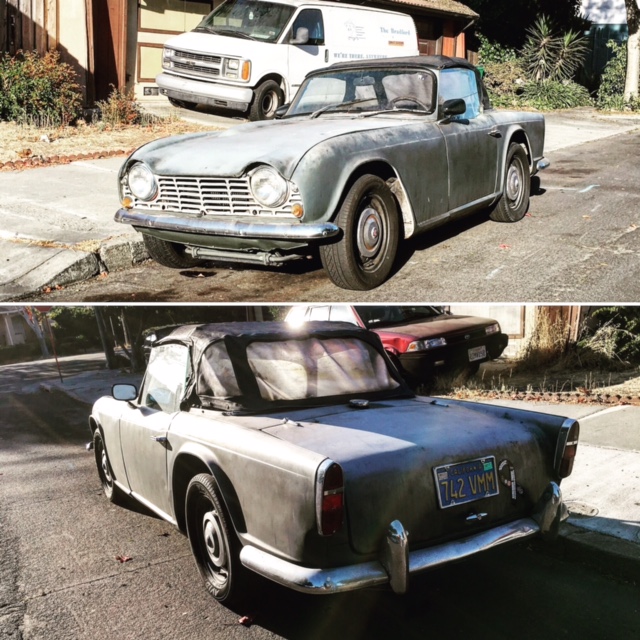 Well worn TR4 in Oakland
---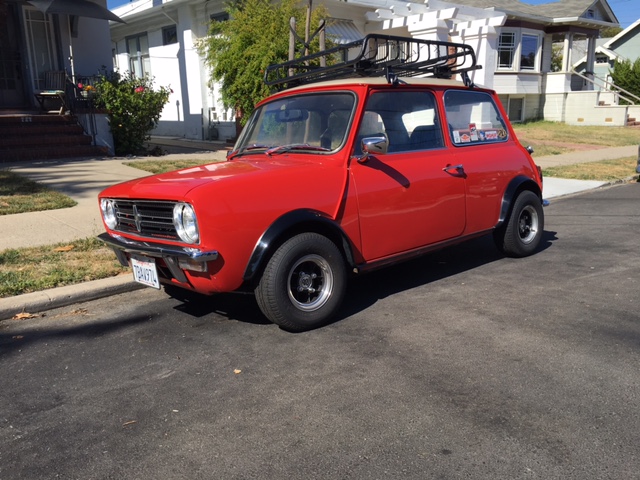 Mini in Alameda
---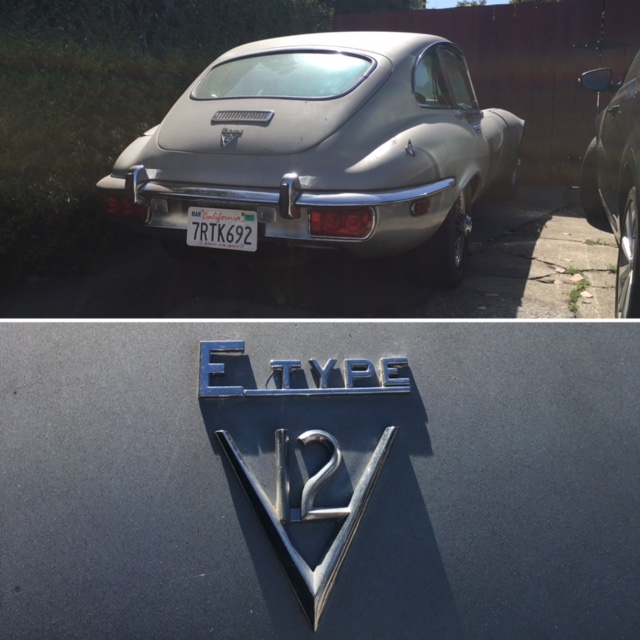 V12 E-Type Coupe in Rockridge - Oakland
---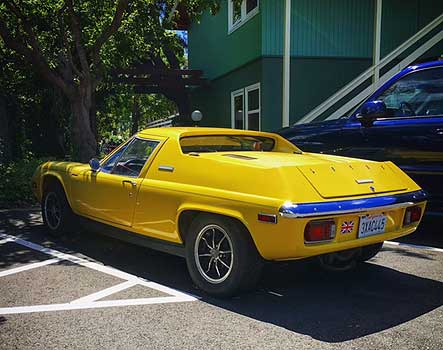 Lotus Europa in Berkeley
---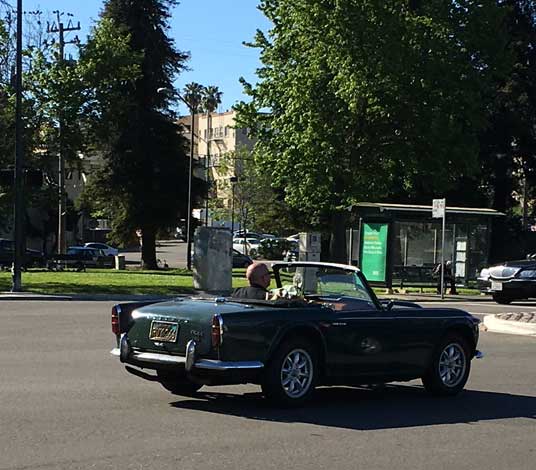 TR4A in Oakland on Lakeshore Ave
---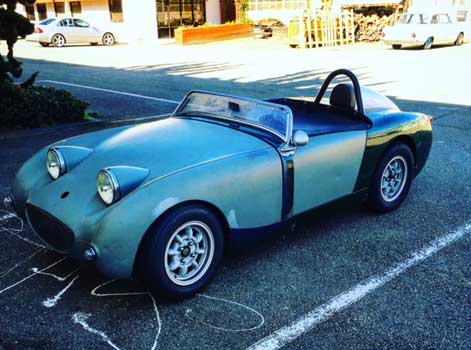 Bugeye in the LeMons HQ parking lot in Emeryville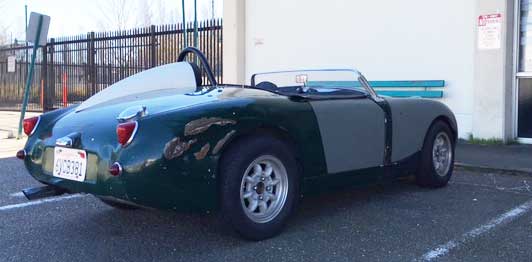 ---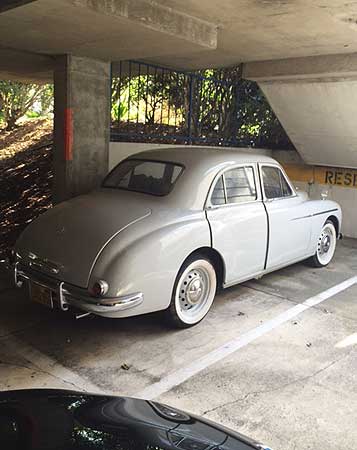 MG Magnette spotted by Bill
---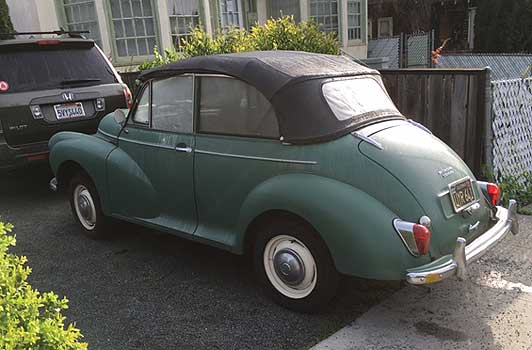 Morris Minor in Oakland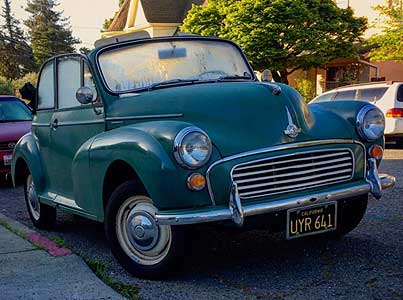 Same car, different day.
---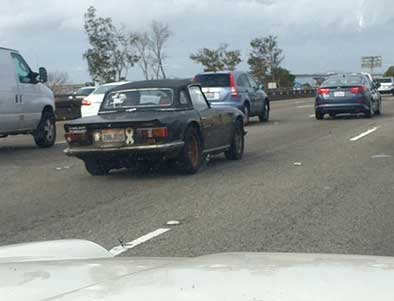 Beat TR6 on Highway 580 above the Oakland Emeryville border
---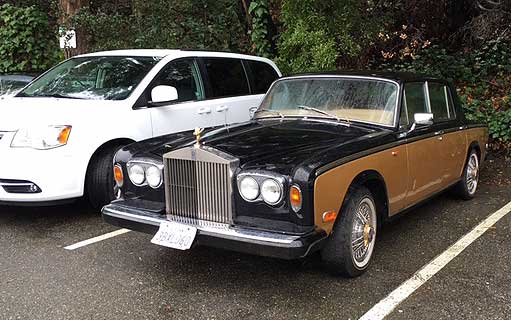 Rolls on wire wheels with minor "poke". Oakland, 1/16/16
---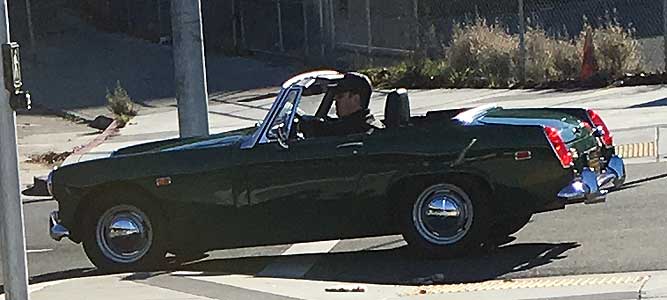 Super Clean Austin Healey Sprite caught on Lakeshore in Oakland on December 26th 2015
---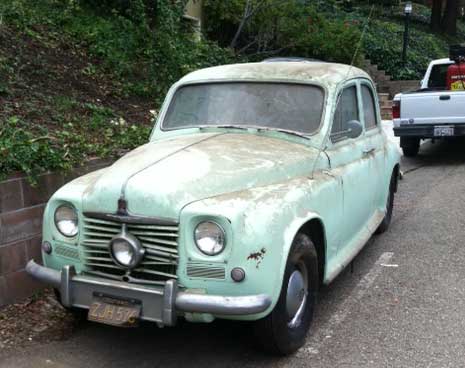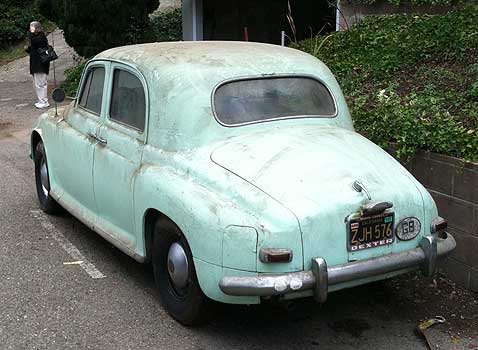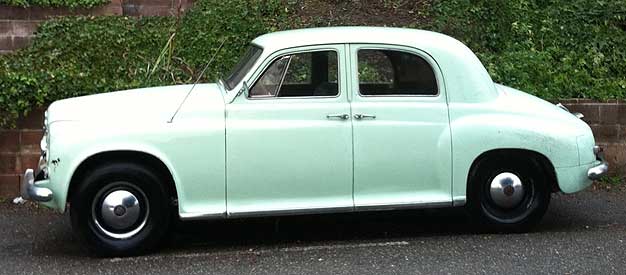 1952 Rover P4 in Oakland
---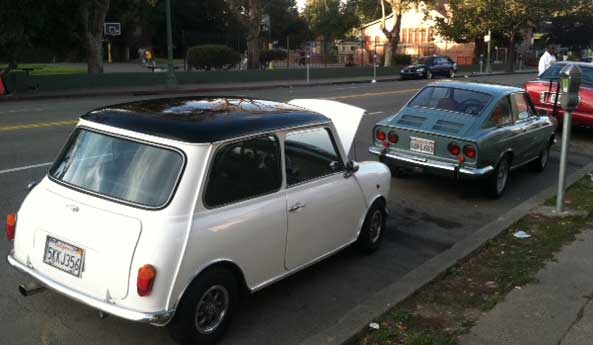 Mini with CK's Fiat in Oakland CA
---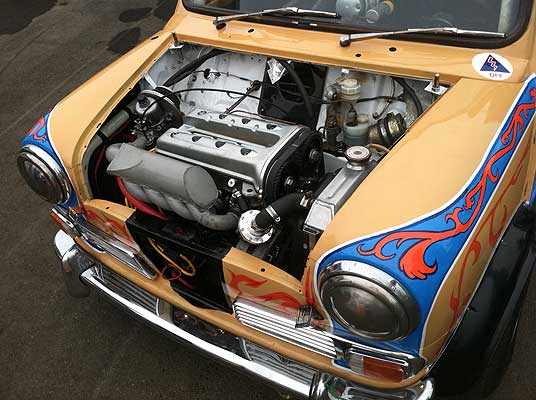 Wolseley Hornet at The Ridge LeMons race. Interesting twin-cam head conversion based on a BMW motorcycle 1200cc head and the "A-Series" block... not an exact matchup but with some machining actually worked... well sort of. Some additional sorting on the intake plenum is necessary.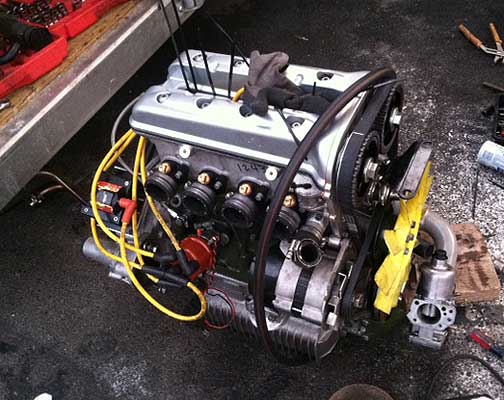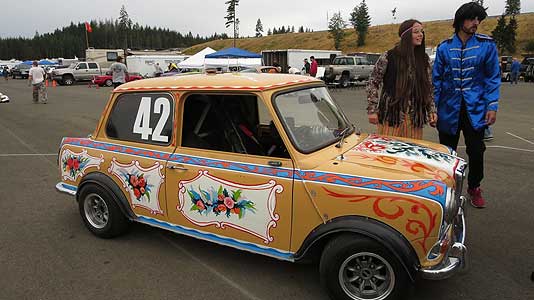 ---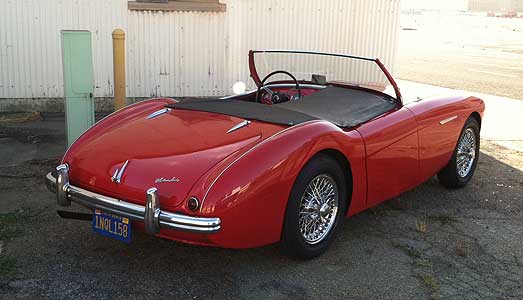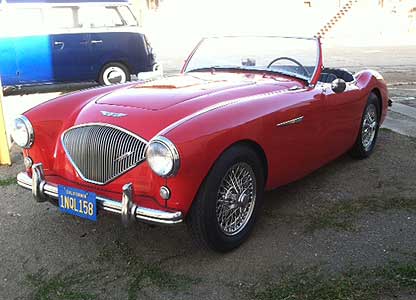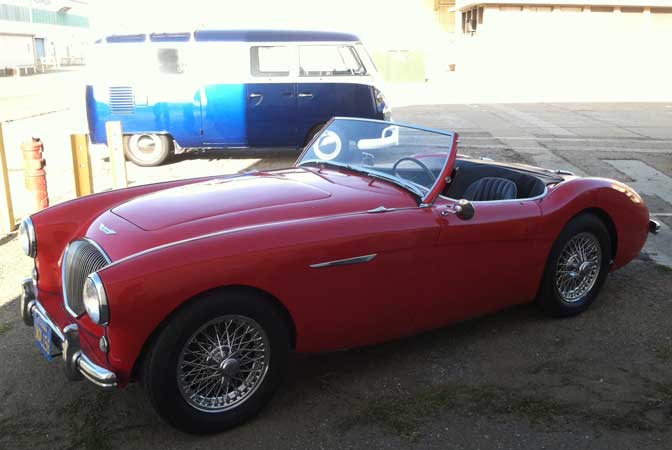 Healey 100-4 in Alameda CA
---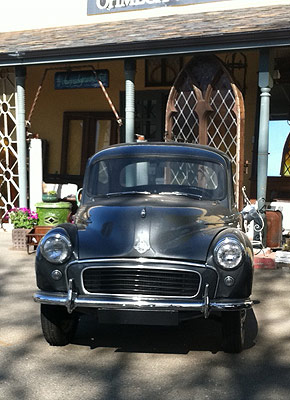 Morris Minor in Berkeley CA
---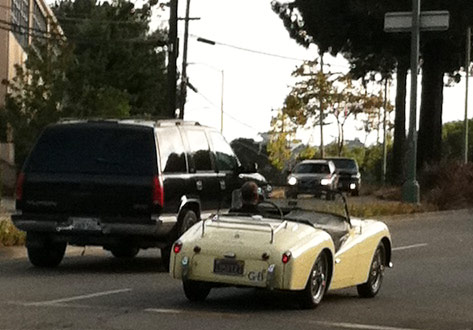 TR3 on Park Blvd in Oakland (2nd day in a row sighting) 8-21-14
---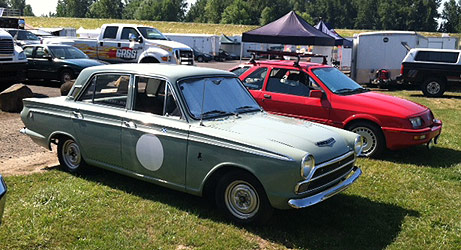 Four door MK1 Cortina (airflow model) at PIR - photo by Serg
---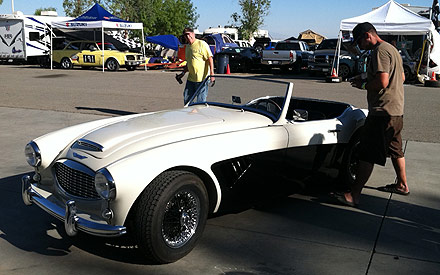 Austin Healey 3000 at LeMons Buttonwillow
---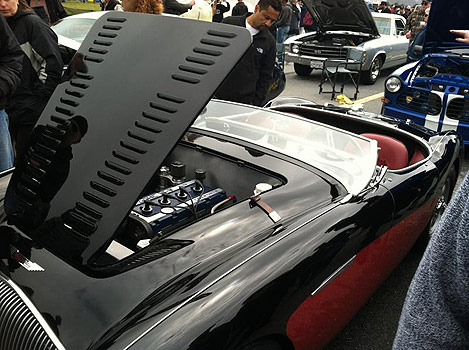 Cosworth YAC powered Austin Healey - Half Moon Bay (photo by Serg)
---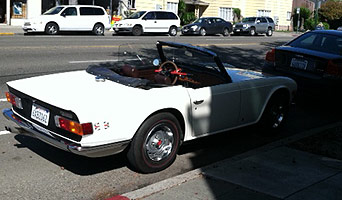 TR6 on Telegraph Ave in Oakland
---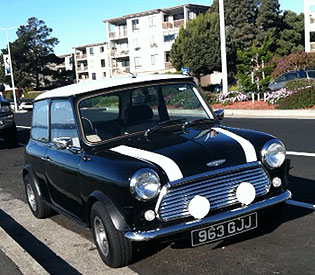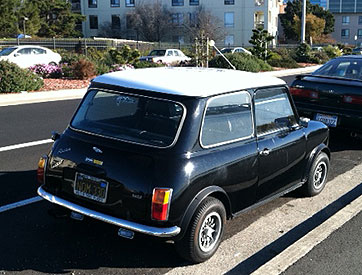 MK2 Mini in Emeryville
---

XK150 and MK2 Jaguar in Berkeley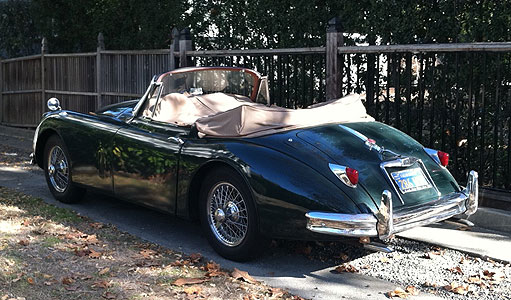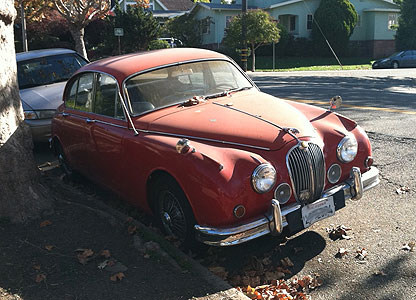 ---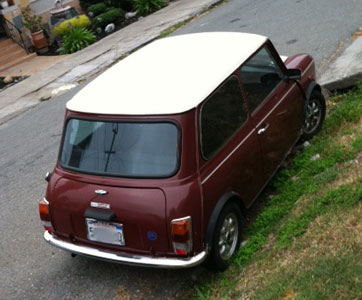 Late model Mini - Oakland CA
---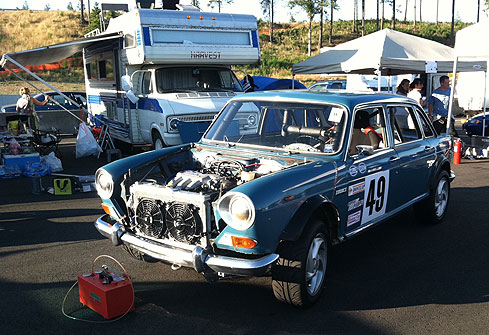 Austin Landcrab fitted with a Ford Probe motor - LeMons in Washington
---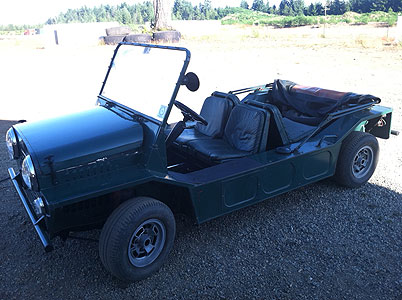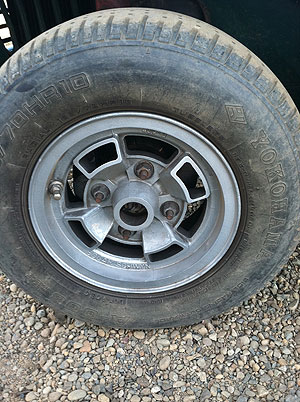 Sweet Mini Moke - Shelton WA LeMons race - drove this around the paddock... it was fantastic.
---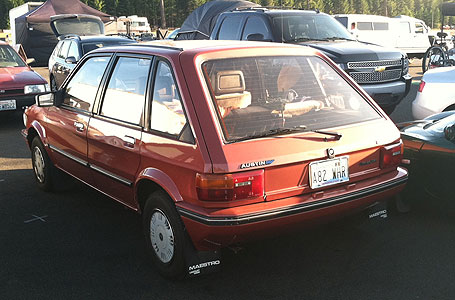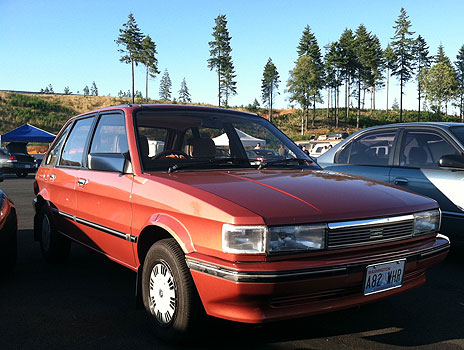 Austin Maestro in Shelton Washington - LeMons race at the Ridge
---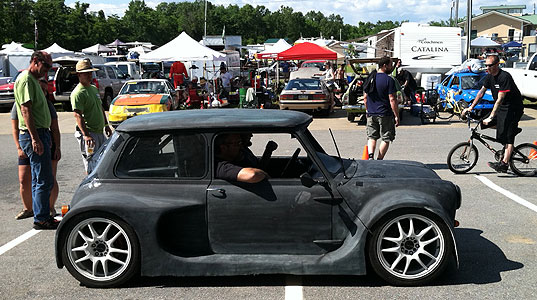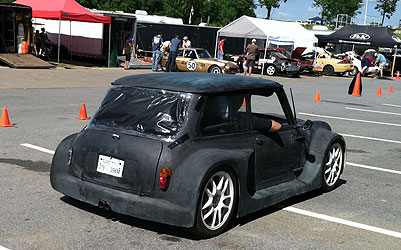 Cuising Hyperfest / LeMons - this Mini was on an MR2 Chassis with a Camry motor in the back...
---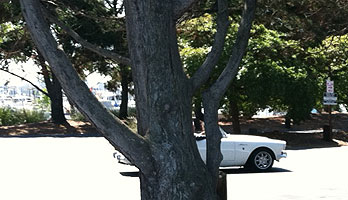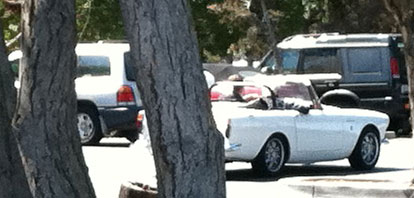 Looks like a Tiger, sounded like an alpine - Emeryville CA
---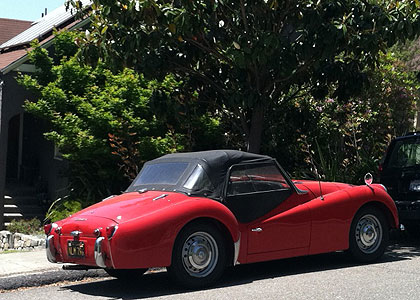 TR3 in Berkeley
---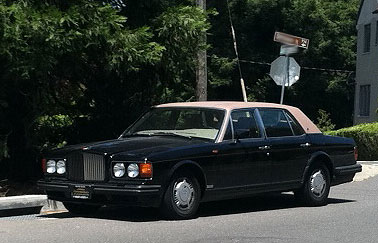 Bentley in Berkeley. Saw this car about an hour later on the back of a flatbed.
---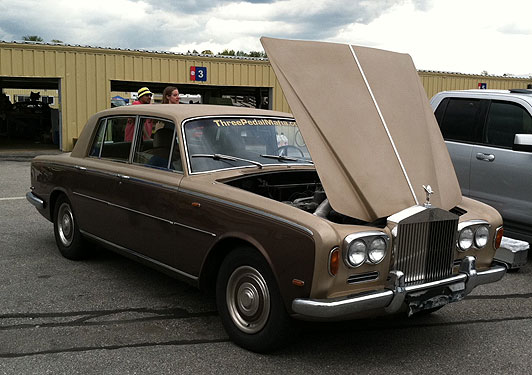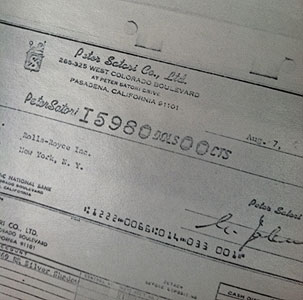 Three Pedal Mafia, (a LeMons team) brought this 1969 Rolls Royce Silver Shadow to New Hampshire. They bought it for $1,000.00 and it came with a five volume manual set and an extensive paper trail. Donated as a "judgemobile" for the race, we all sampled the rough running rolls around the New Hampshire Motor Speedway paddock. Interestingly, the paperwork showed it was purchased by Peter Satori - the same dealer my father had rebuild an E-Type Jaguar head the following year.
---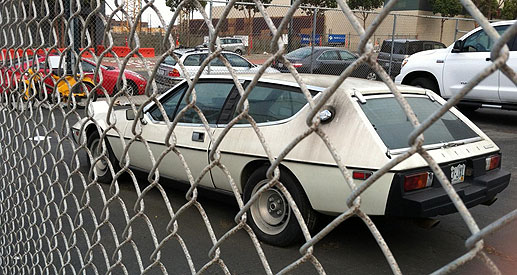 Lotus Elite in San Francisco - May 2013
---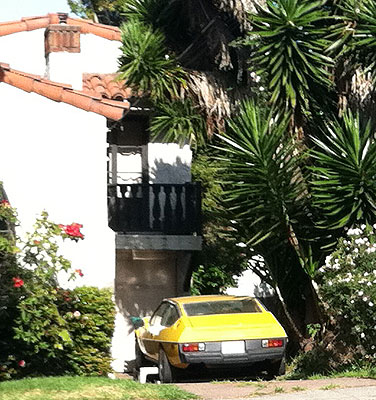 Lotus Eclat - El Cerrito CA
---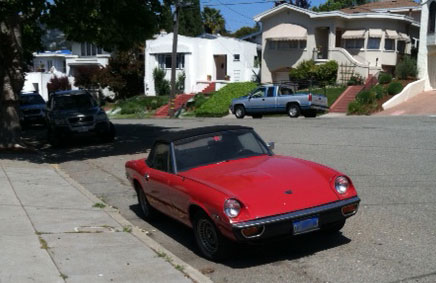 Jensen Healey - Oakland CA
---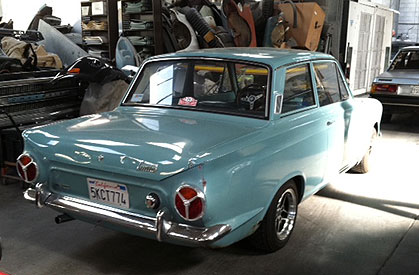 Ford Cortina in Hanzel's Shop - Oakland
---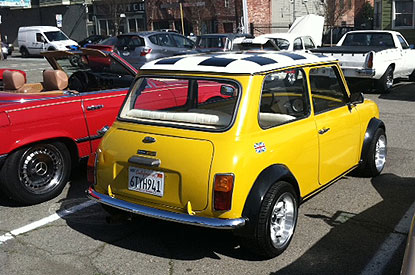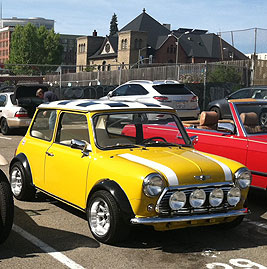 Clean MKII Mini at Hanzel's Second Saturday (April 13th 2013) in Oakland CA
---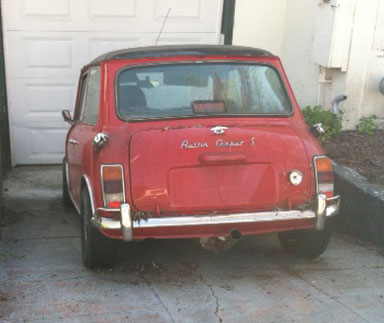 70's Cooper S in Oakland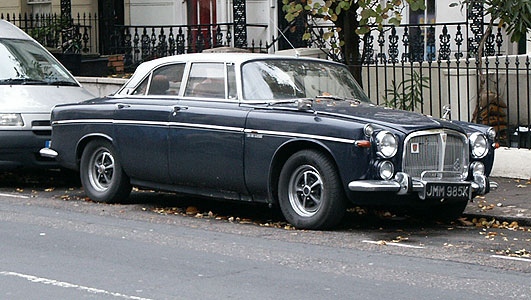 Rover P5 - London: 2004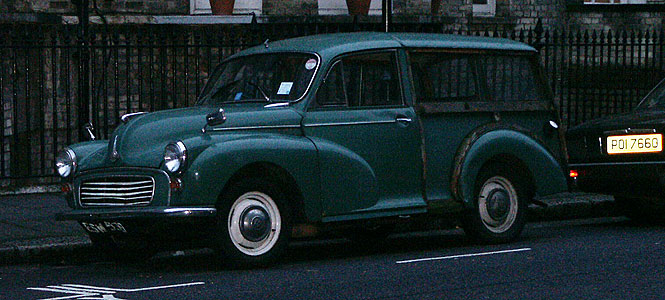 Morris Minor wagon snapped on the same trip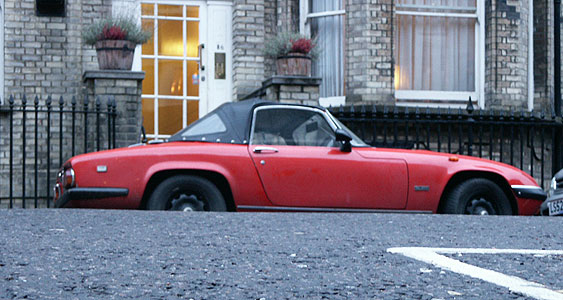 Late Lotus Elan in London: 2004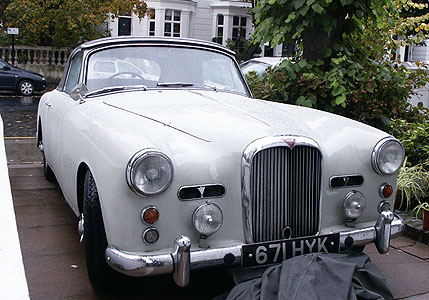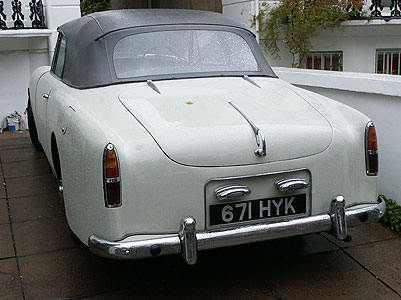 Alvis on the same trip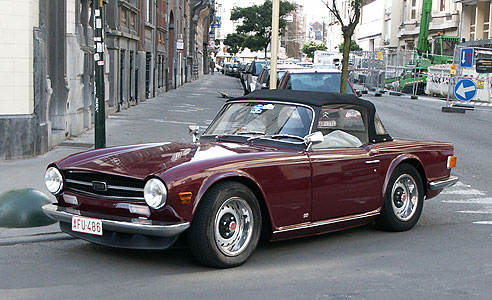 Triumph TR6 in Belgium
Daimler Dart (London)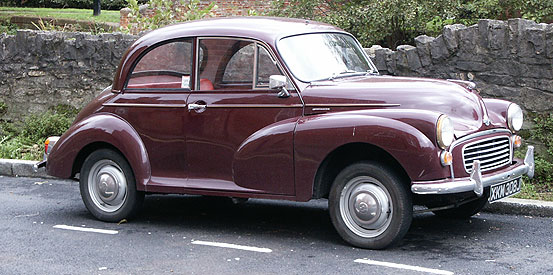 Morris Minor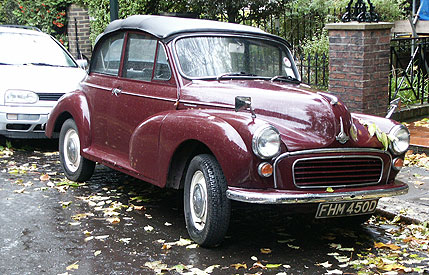 Morris Minor (another one)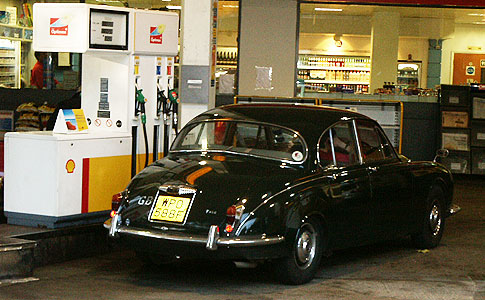 Jaguar Saloon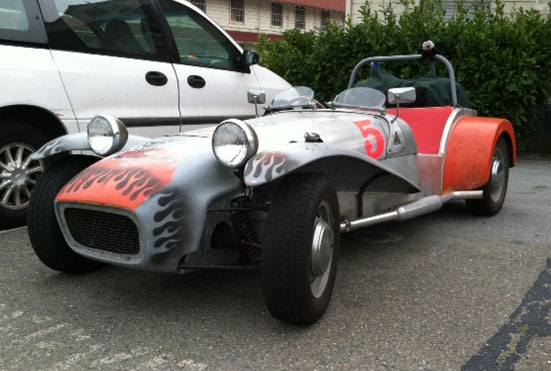 Hans' Lotus 7a at the Melee rolloff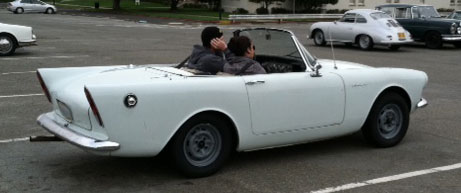 Armand's Sunbeam Alpine at the Melee rolloff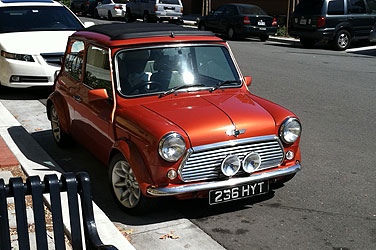 Late model mini in Emeryville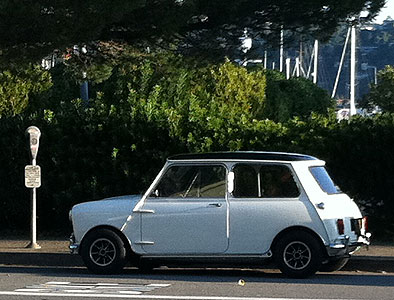 Mini Cooper - Sausalito CA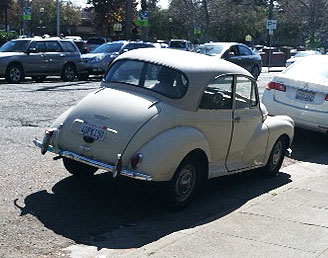 Morris Minor in Oakland
back to the found on the street menu