hardtuned Found On The Street:
a tribute to Murilee Martin's Down On The Street Series
---
Porsches, and other Germans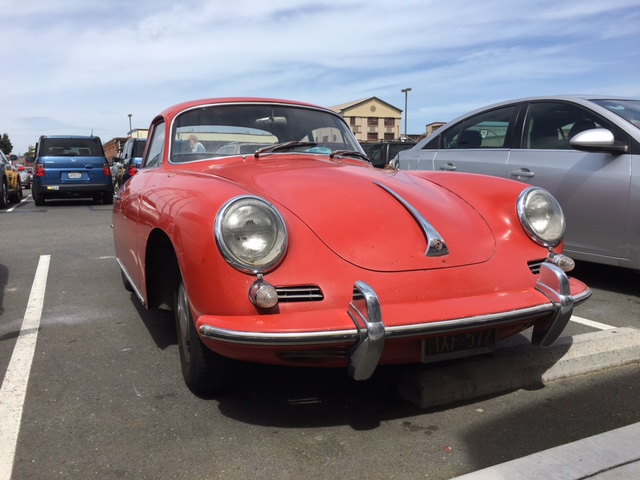 Orchard Supply Hardware Parking Lot Berkeley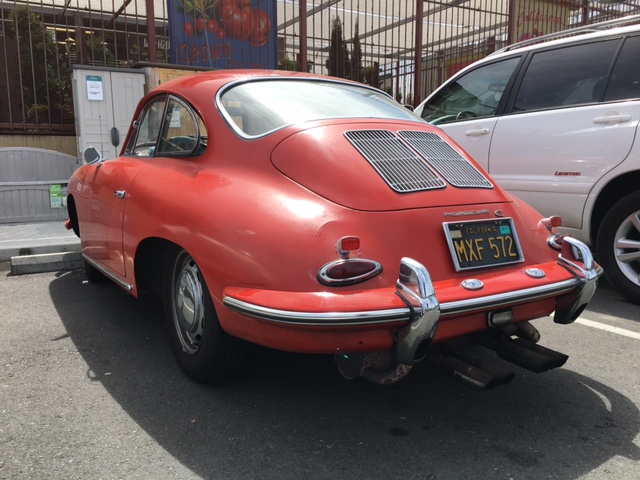 ---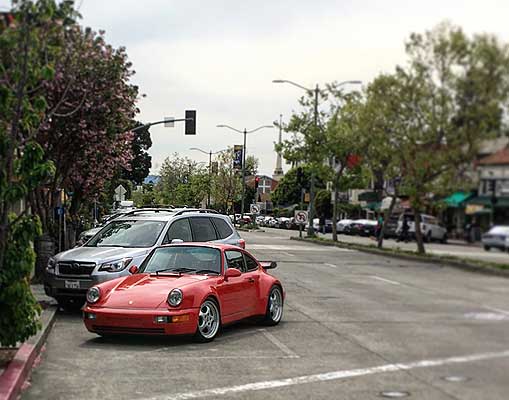 Turbo Look Carrera 4S on Parking Pole Postion in Glenview
---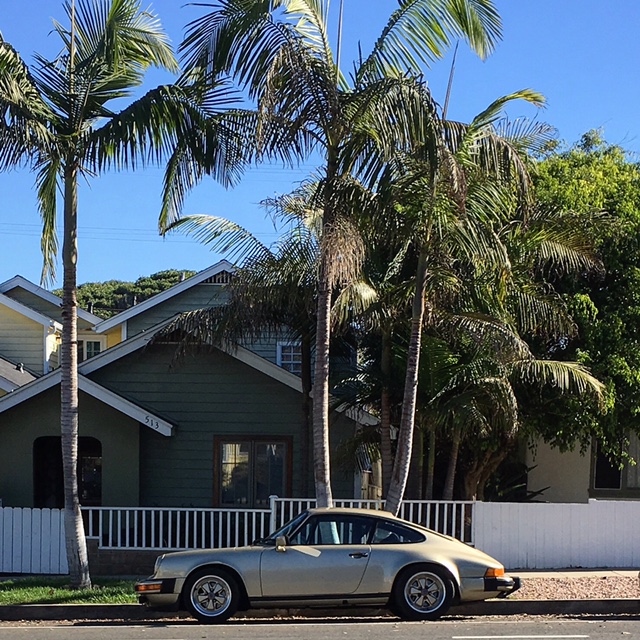 SoCal 911 Defined
---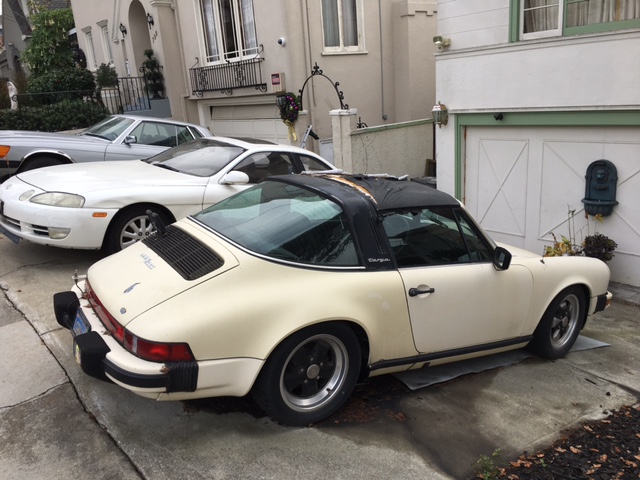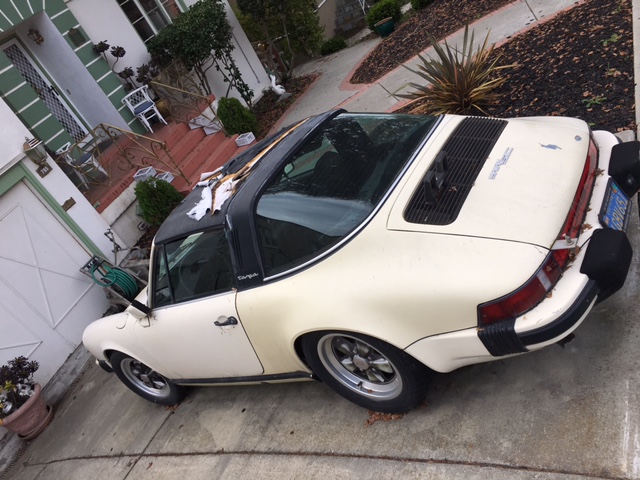 Neglected SC
---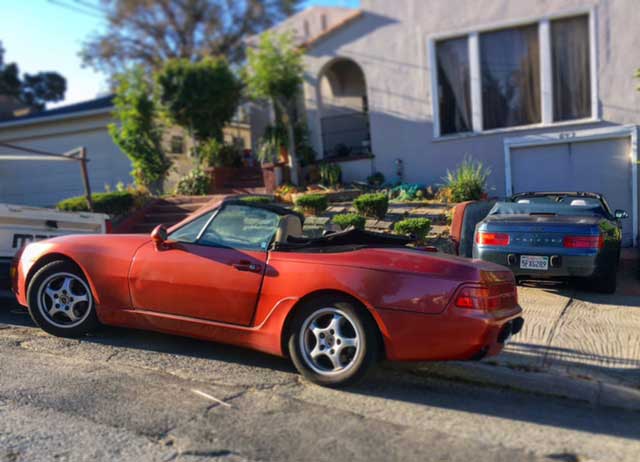 968 Enthusiast: Oakland
---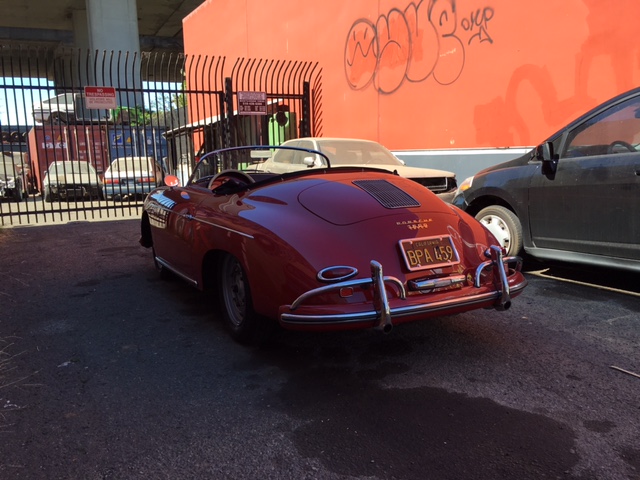 Real - Oakland
---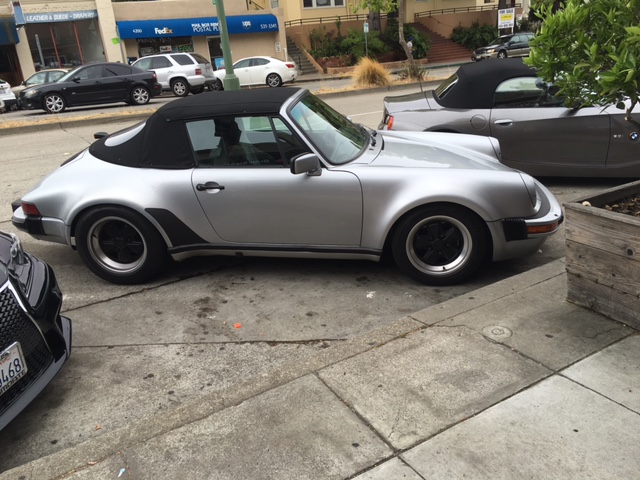 Turbo-look flares in Glenview - Oakland
---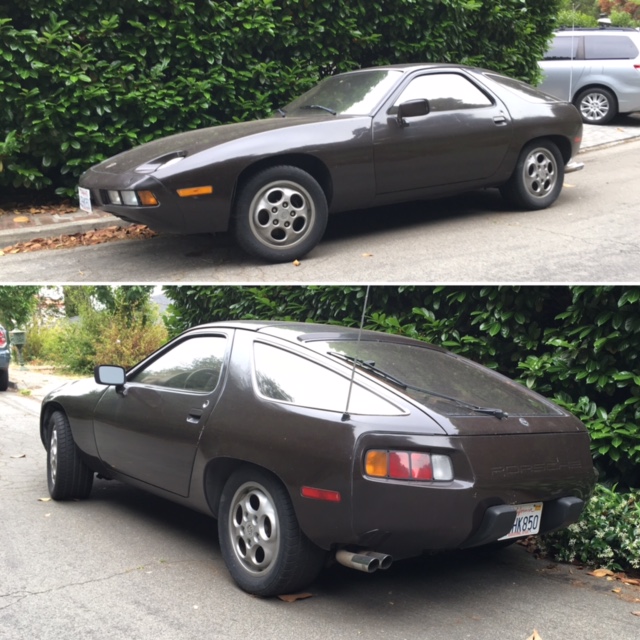 Brown. So 1979. Porsche 928 in Oakland
---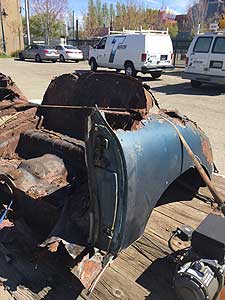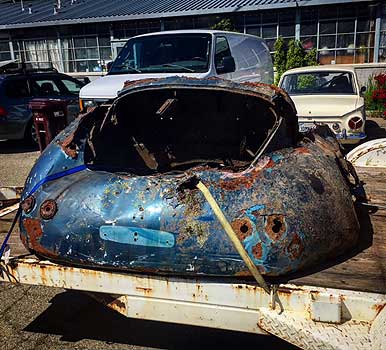 Ed found a 356a - uncovered in the drought by East Bay MUD.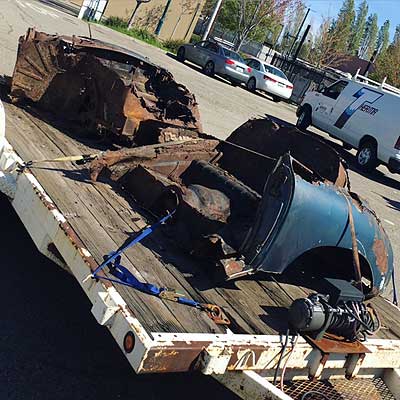 ---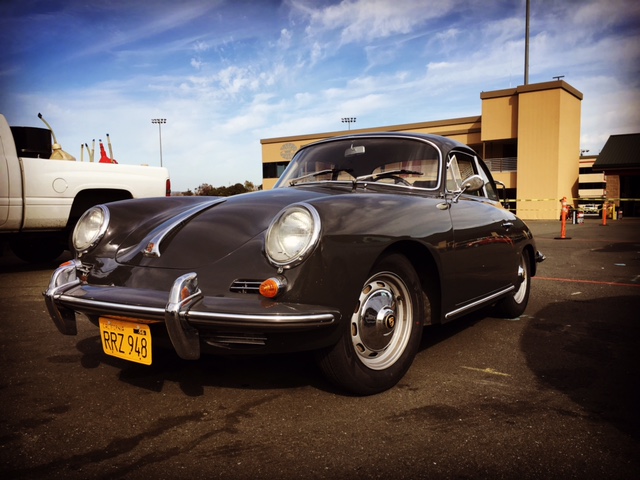 Nils' 356 at LeMons in Sonoma (Feb 2016)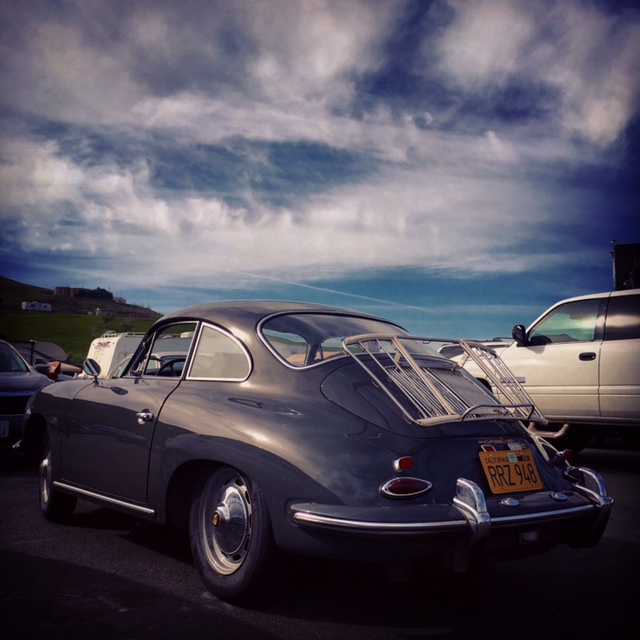 ---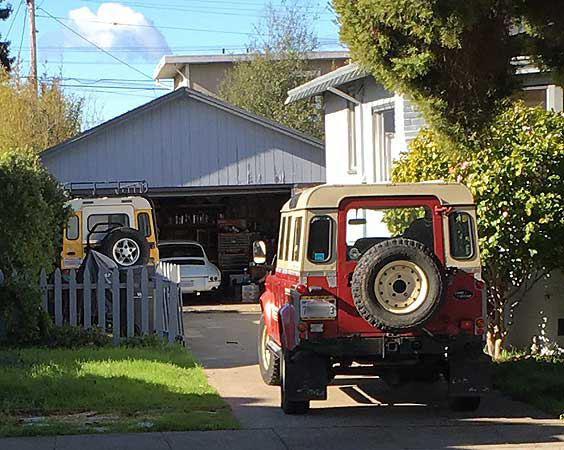 911 with R-spec taillights in Albany CA
---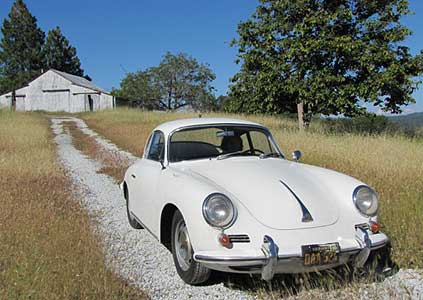 Found on the Street contributor 'Blackplates' revitalized this barn-fresh 356 for a customer/friend, and the Shoog ran the ebay auction. Winning bid was $57,700 on June 7, 2015
---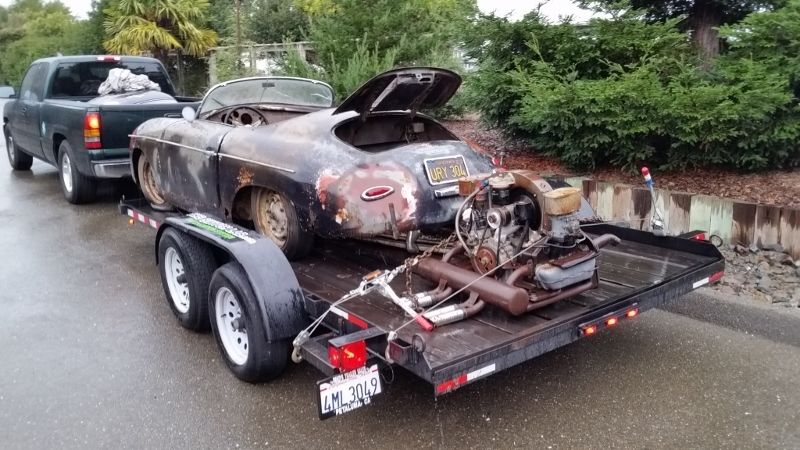 Saw this speedster on a trailer while driving on Highway 116 between Guerneville and Santa Rosa just after it had been pulled out of a collapsing garage. Photo above is from the auction on eBay about 4 weeks after the sighting. (It popped up here on barn finds.)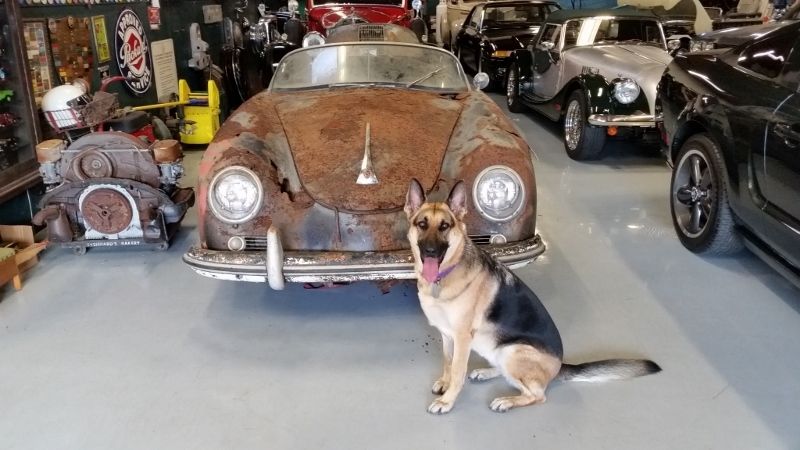 Also from the auction - from the front with appropriate canine companion. Sold for $152,701 with 74 bids on Dec 2, 2015.
---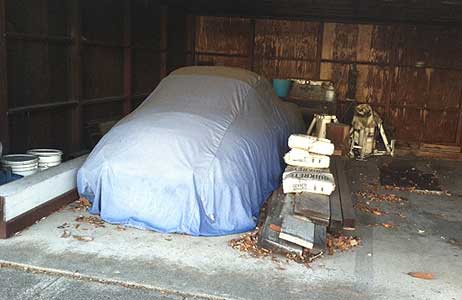 Red 356 Cabriolet with Fuchs Alloys in an open garage on Mountain Ave. in Piedmont CA. This car sat under a cover like this for years - recently the house and garage was cleared out, and it's gone.
---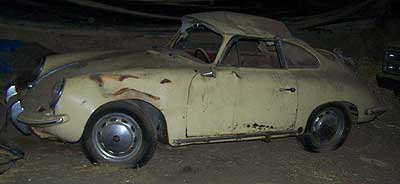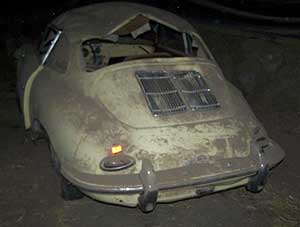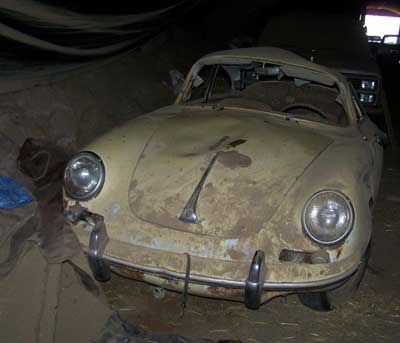 356 in a barn in Idaho offered to Serg a few years back....
---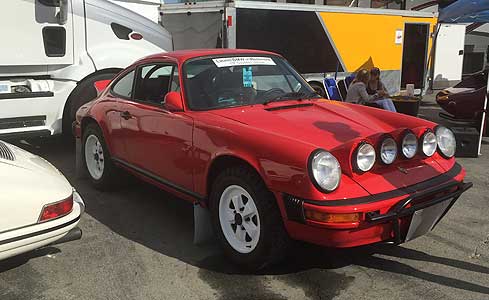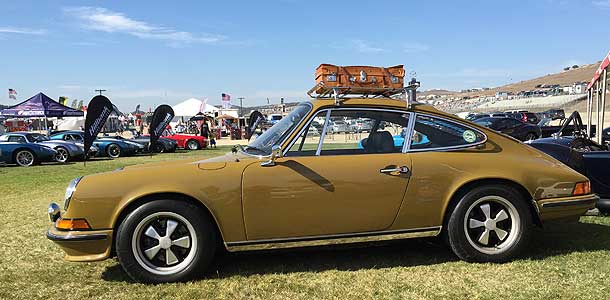 Above images captured by Serg at the 2015 Monterey Historics and below from an earlier Historics weekend.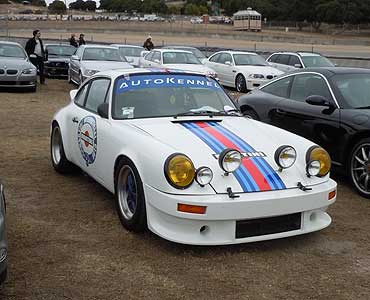 ---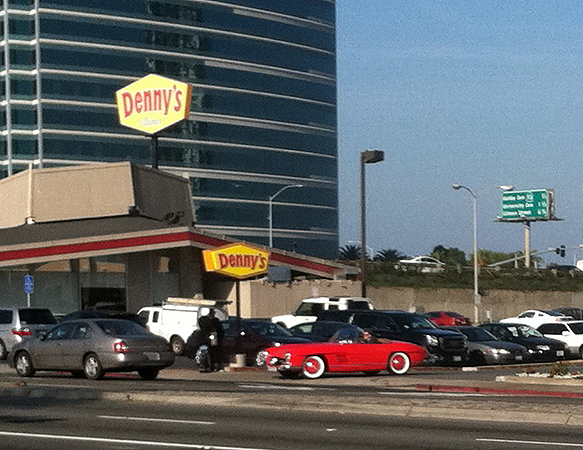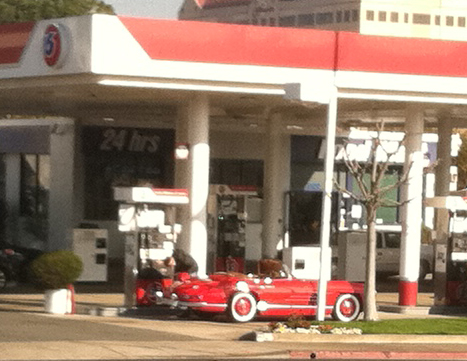 Mercedes 300 SL in Emeryville CA - 1/28/15
---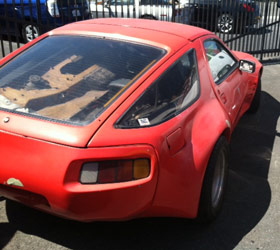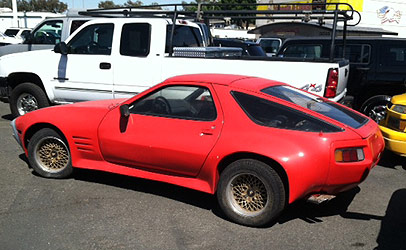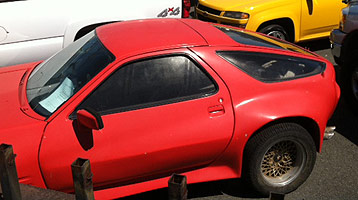 Flared 928 Spotted at Wheels and Deals in San Jose by Serg
---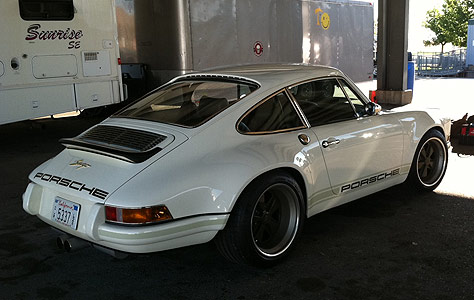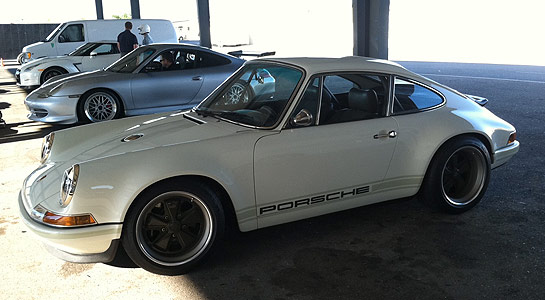 Singer 911 at Thunderhill
---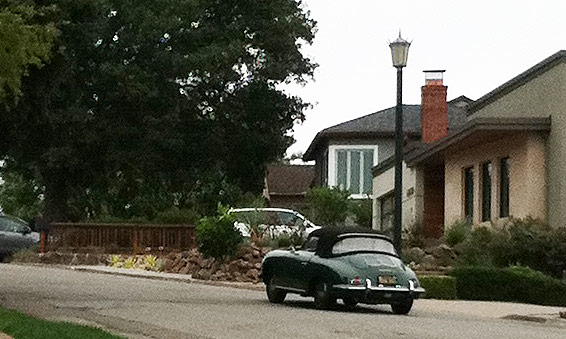 twin-grill 356 roadster spotted in Montclair / Oakland
---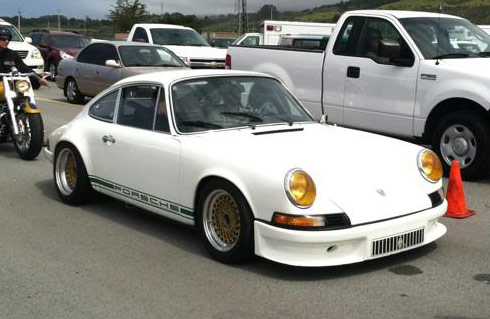 911 Spotted in Half Moon Bay by Serg
---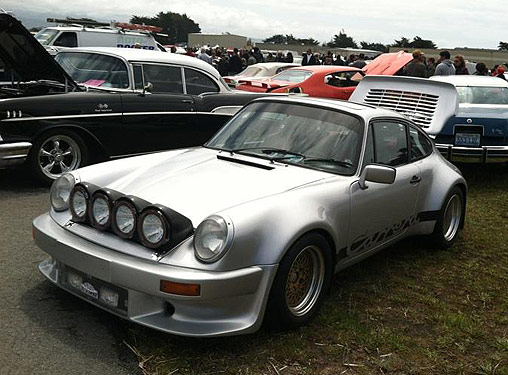 Another one - photo by Serg
---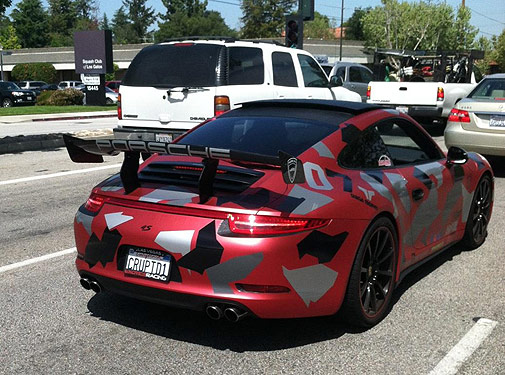 911- San Jose (photo by Serg)
---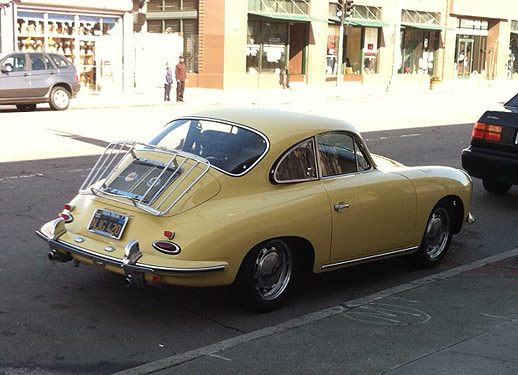 356 spied on Telegraph Ave in Oakland
---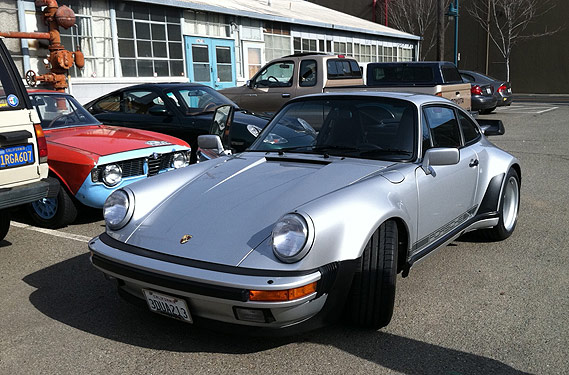 Steven C's 930 Turbo
---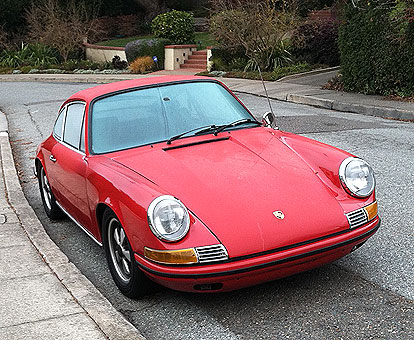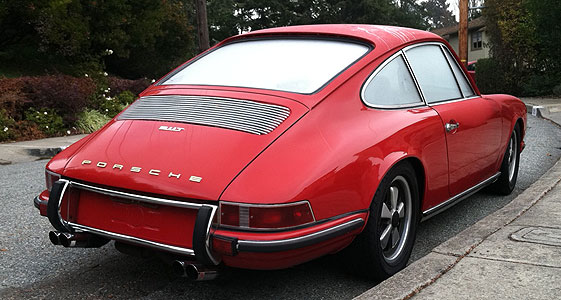 911 T in Oakland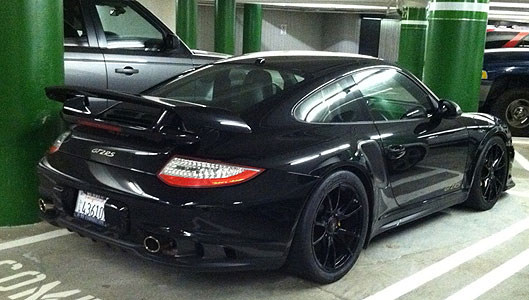 Airport parked GT2RS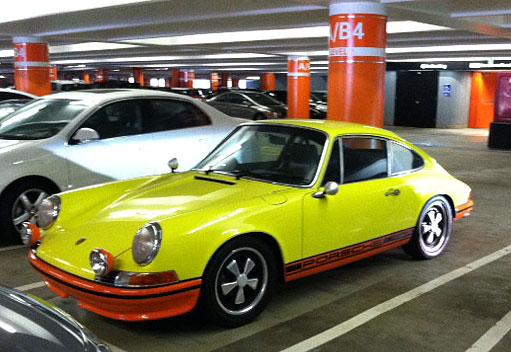 Airport parked 911!!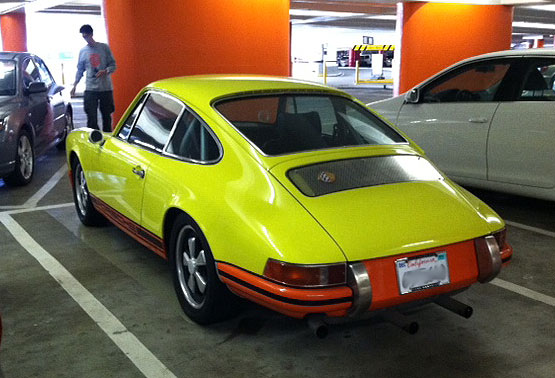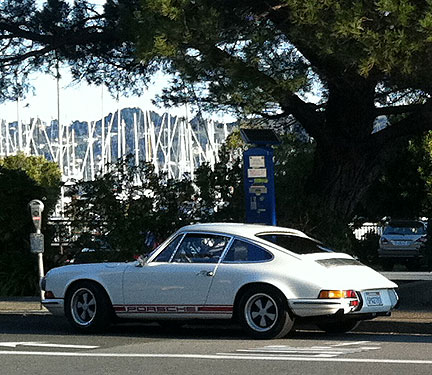 Martin L's (ex Gentry U. of BAT fame) 911 caught in Sausalito CA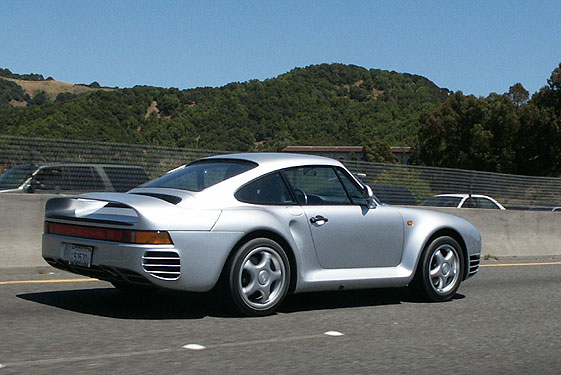 Porsche 959 headed south on Highway 101 (shot from my Green Giulia TI)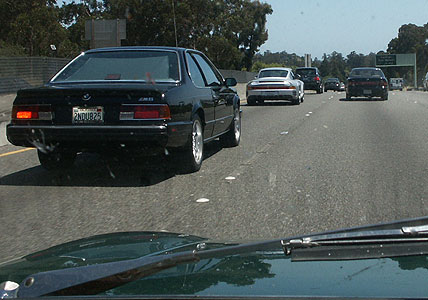 ---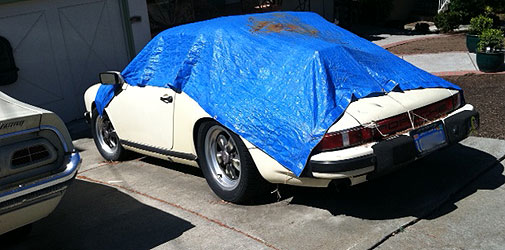 Driveway Parked 911SC in Oakland CA (note matching Maverick)
---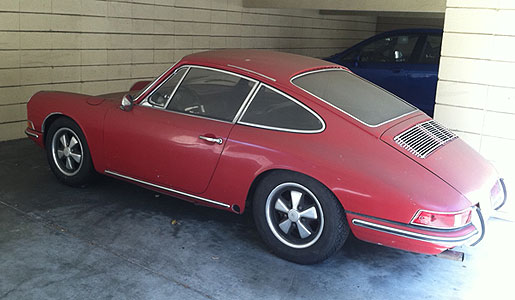 Early 3-gauge 912 in Oakland
---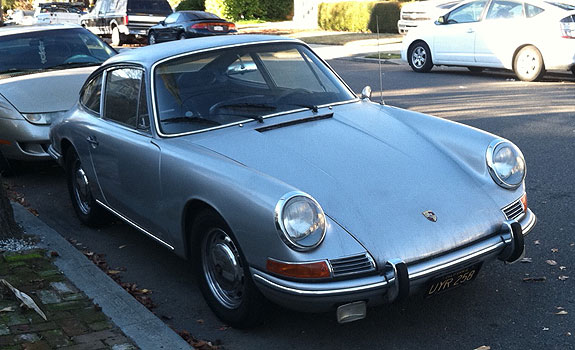 912 in Alameda
---
---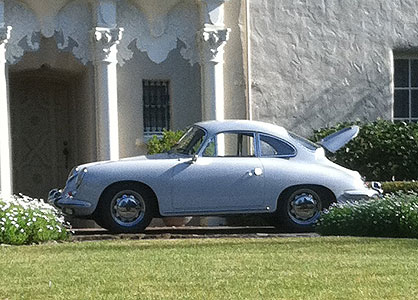 356 in Piedmont CA
---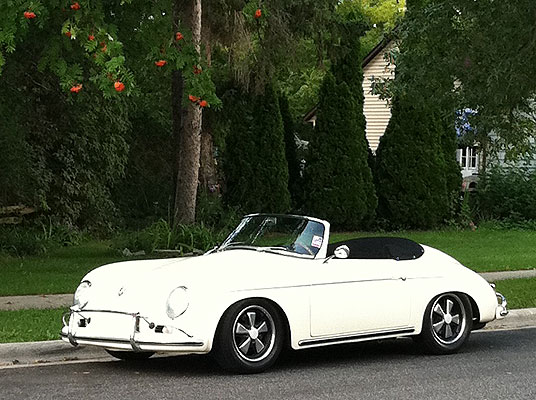 356 Convertible D in Elkhart Lake Wisconsin (also spotted at LeMons race at Road America)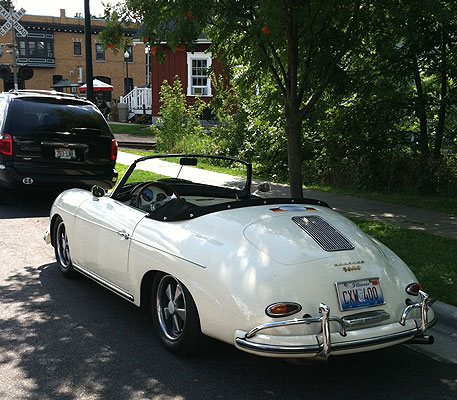 ---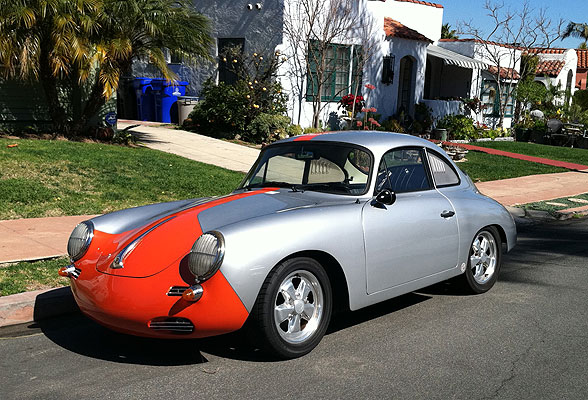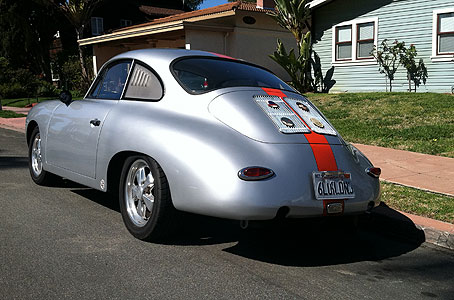 356 in San Diego
---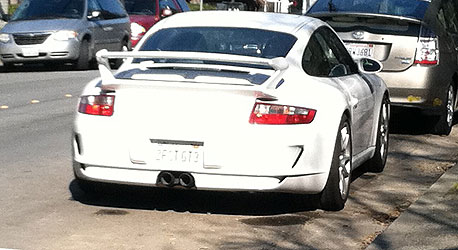 Porsche GT3 in Piedmont
---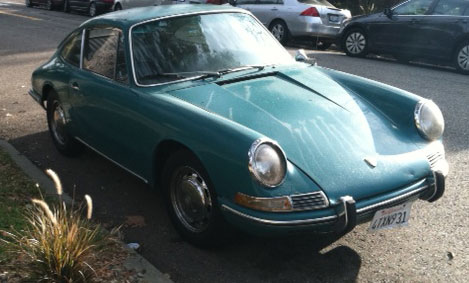 912 in Berkeley
---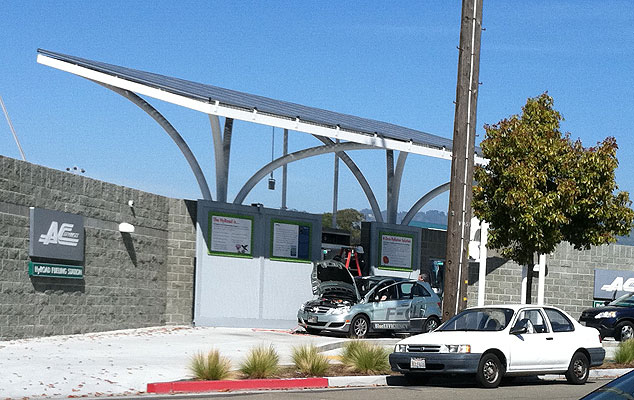 Hydrogen powered Mercdedes fills up at the AC Transit Hydrogen Station in Emeryville
---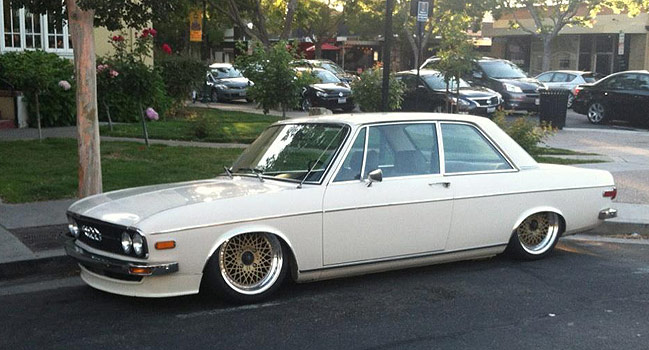 Slammed Audi spotted by Serg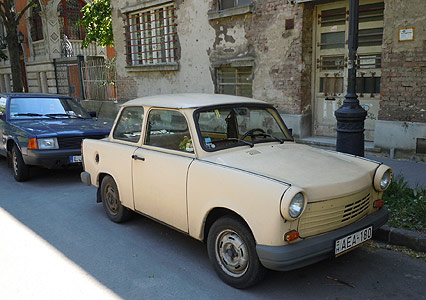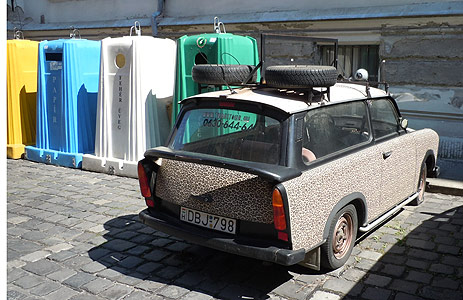 Trabants in Budapest - Serg
---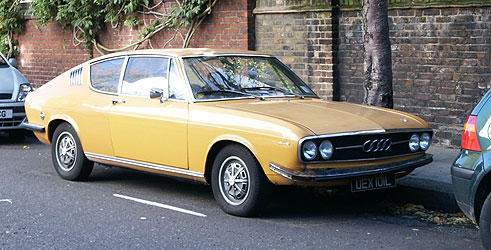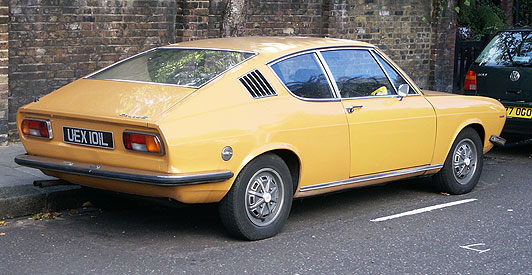 Audi 100 Coupe in London
---

A Pair of Quattros, sounds like a poker hand....
---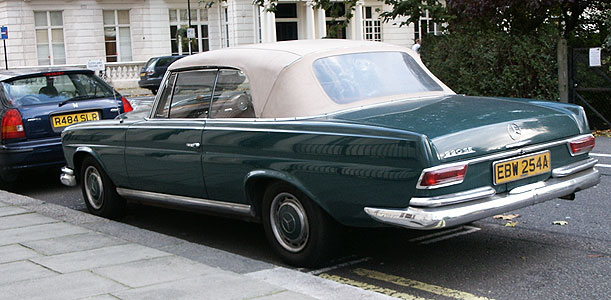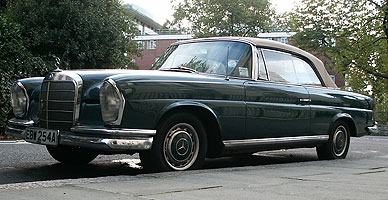 Mercedes 220 SE Convertible in London
---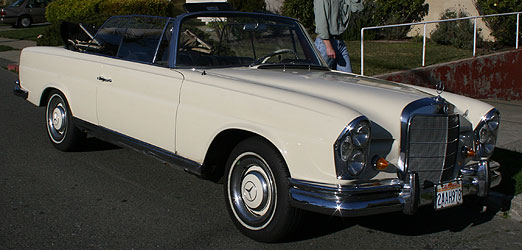 250 SE right here in Oakland
---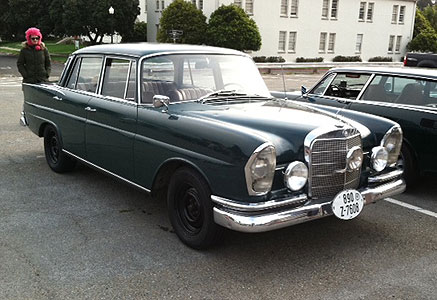 Bring A Trailer's Mercedes fintail
---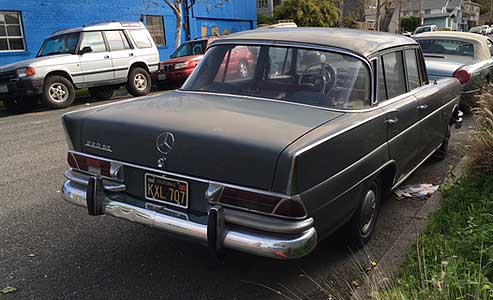 Fintail in Berkeley
---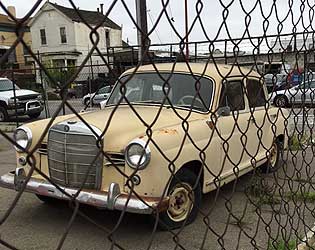 Mercedes locked up on International Blvd in Oakland
---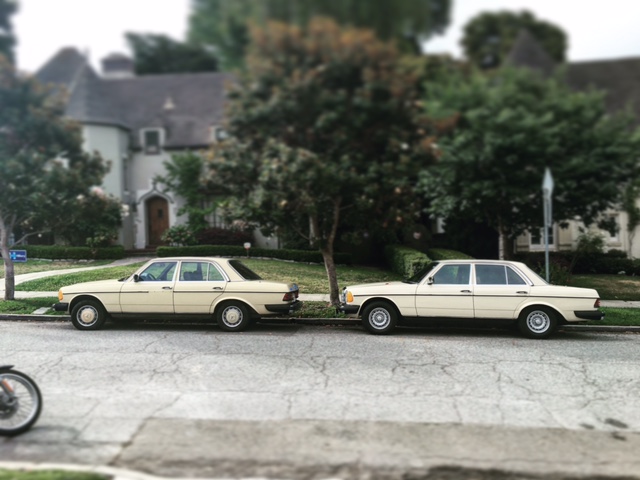 Two of a kind - Oakland CA
---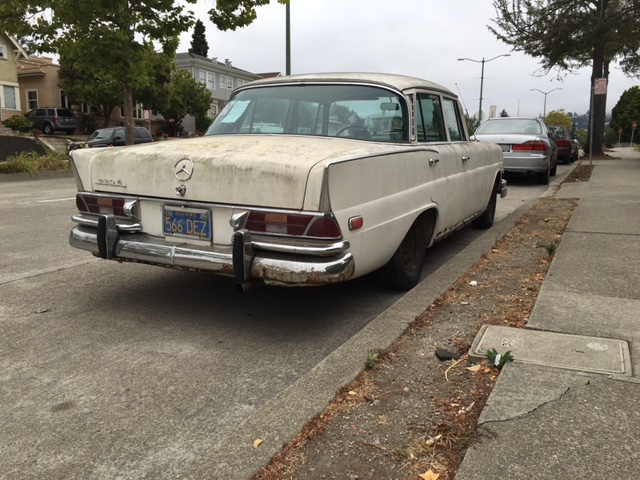 Crusty fintail on Park Blvd. Oakland
---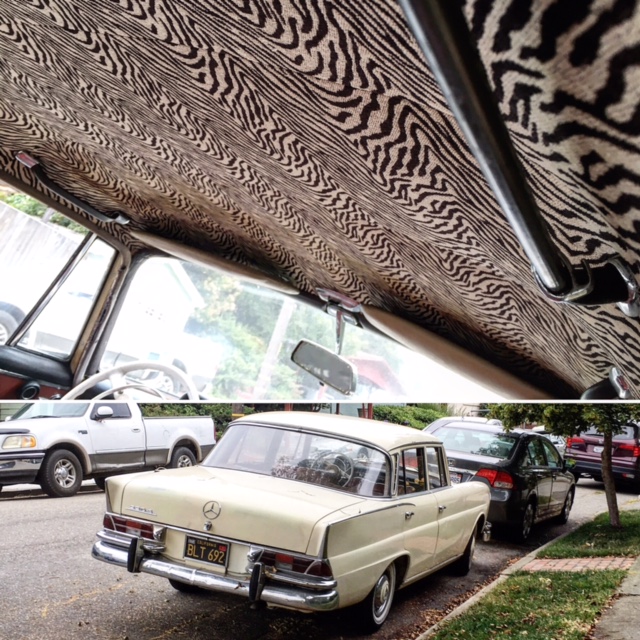 Non-standard headliner - Glenview Oakland
---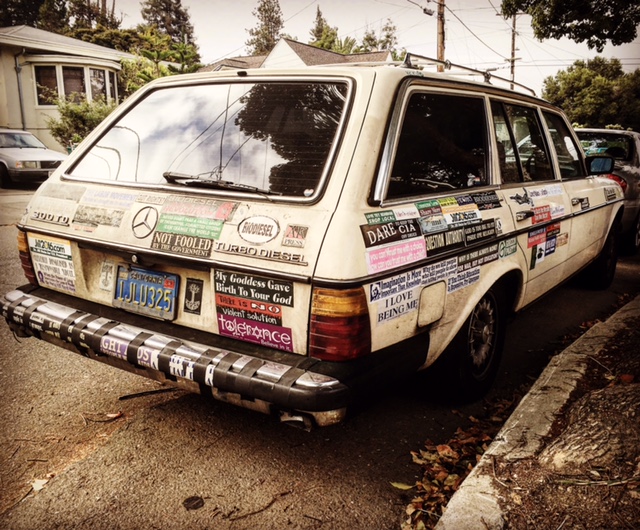 Stereotypical Diesel Wagon - Oakland
---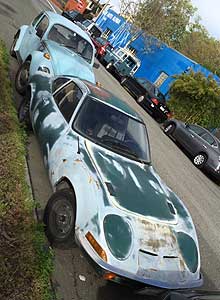 Made in Germany... Opel GT
---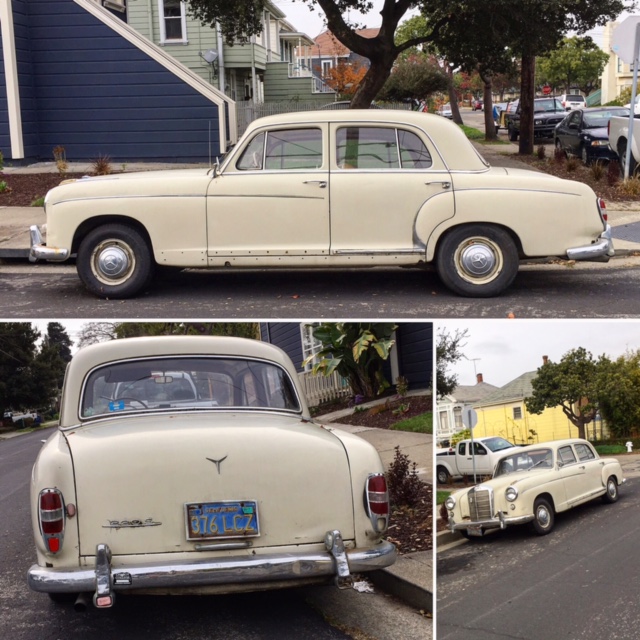 Alameda 220
---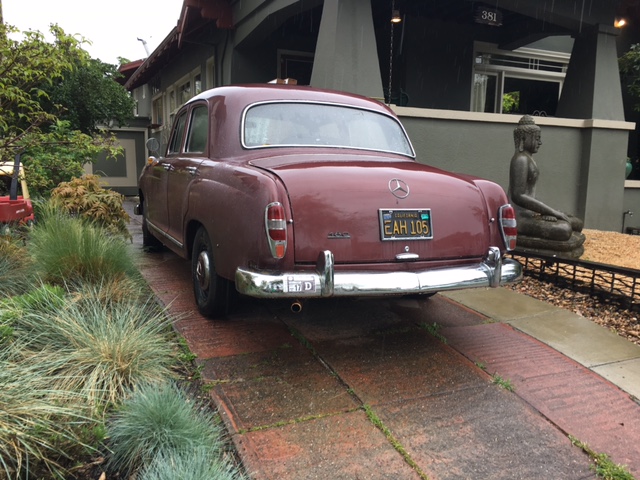 Oakland 180
---
back to the found on the street menu