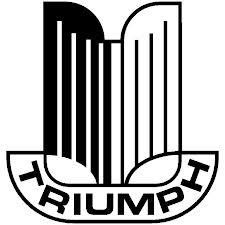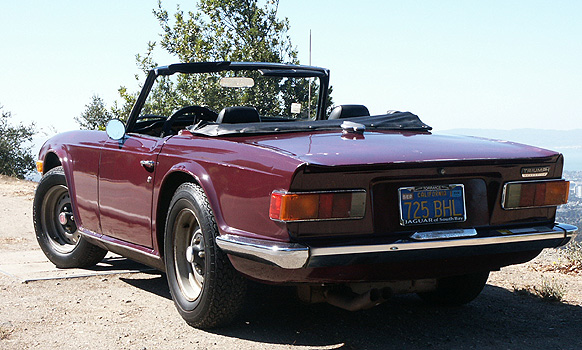 I came across this TR6 in my dealings for Corvette Magazine with Jim Gessner, a Corvette expert in Southern California. His son had picked up the TR in Big Bear, and supposedly it was a low mileage car with a good story. It was faded and straight enough - the price was right so I bought it and drove it back to the bay area. The carbs were set up for 8,000 feet, so it ran super lean on the way home - returning nearly 40mpg. I got it home, cleaned it up and sold it. More images on my "for sale" site.
---
1964 Spitfire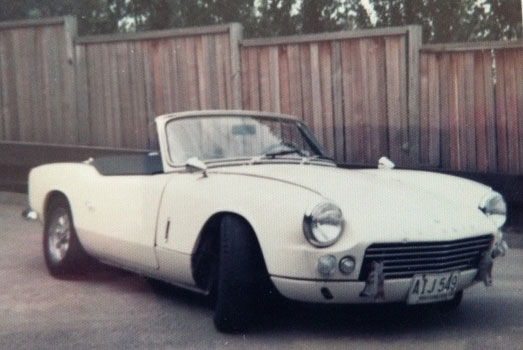 SCG's 1964 Triumph Spitfire - Was an autocross champion before he got it (1971 outside of Seattle WA.) Those are real magnesium Minilites.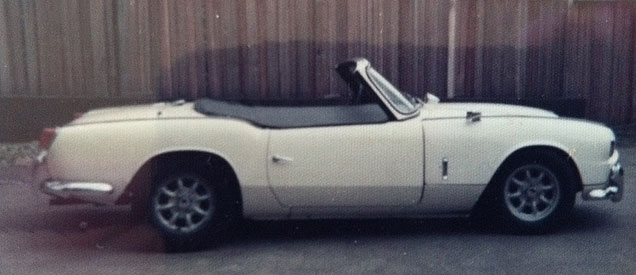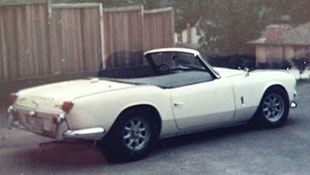 ---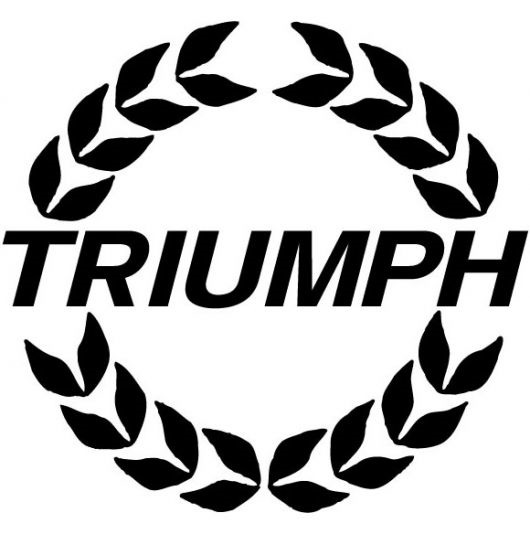 TR7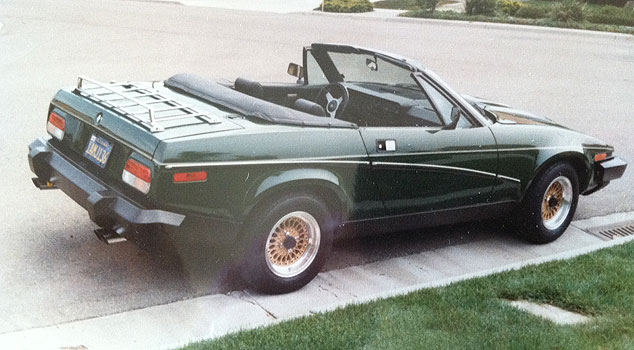 1979 Triumph TR7 - SCG purchased this new as a commuter vehicle (when his company axed their company car policy). He immediately added the wheels and the exhaust tips. It had green plaid seat inserts - I remember riding to our property in Boulder Creek on Bear Creek Road (many times) and once following a 365 Ferrari Daytona. Surprisingly, this thing was trouble-free during his ownership. I think it was sold sometime before we moved in 1983.