Sports 2000 Paint Concepts from 1993
The Canvas was this 1985 TIGA SC85, which is a little hard to fathom that it's now 30 years old, and vintage eligable. The above paint scheme is from previous owner Jon Jamieson who won the SF Region in 1992 with a red and white pinstripe that matched his Giulietta - a sister car to Al Leake's (similar to above)as they both lived in Boulder Creek CA and ran Alfas in SCCA together. I had the following ideas (some OK, others hideous) to change it up, all drawn in 1993 prior to the '94 SCCA San Francisco Region season.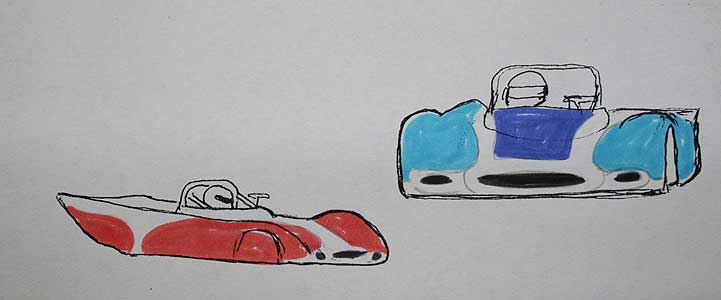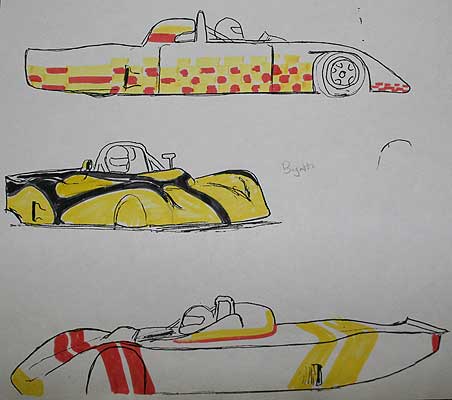 Middle above and bottom below is sort of a Bugatti theme.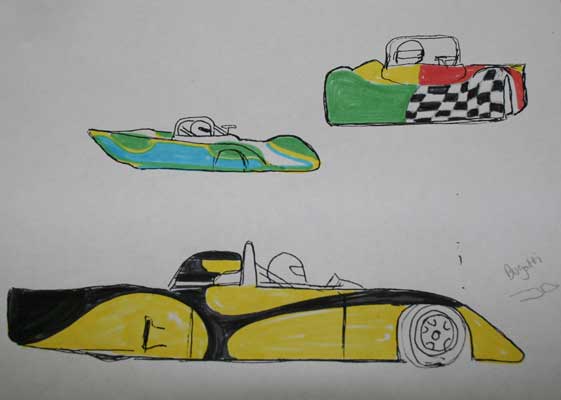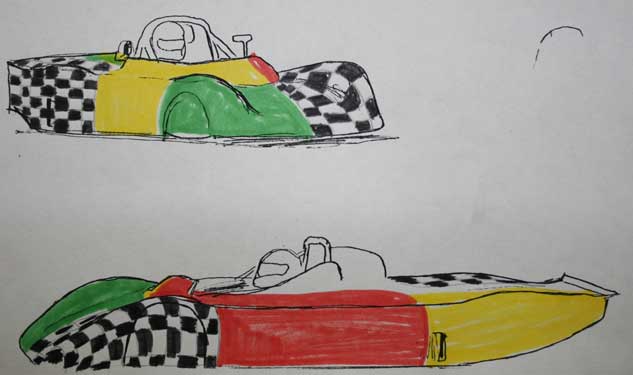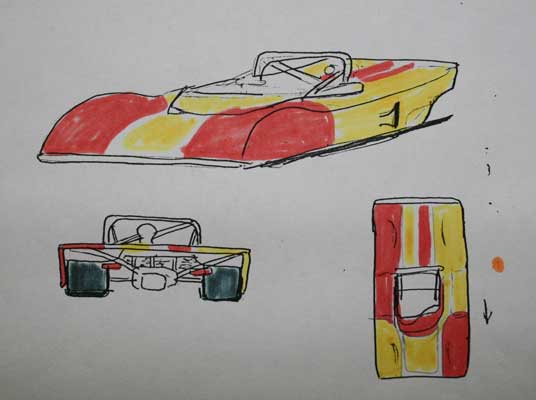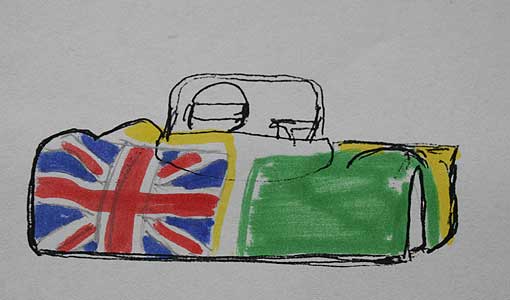 This was one of my favorites. Not so easy to paint, but today could be easily done as a vinyl wrap.

Porsche 908 influence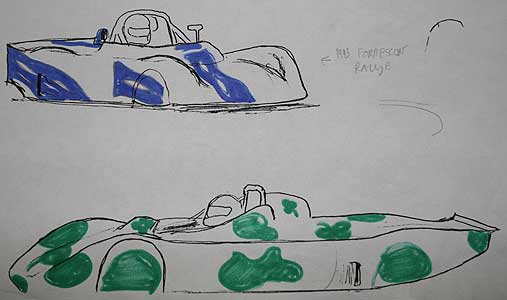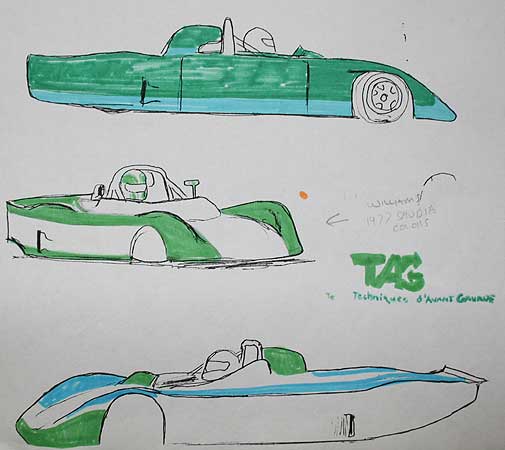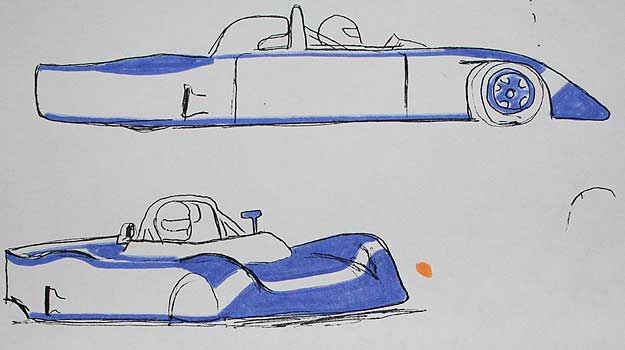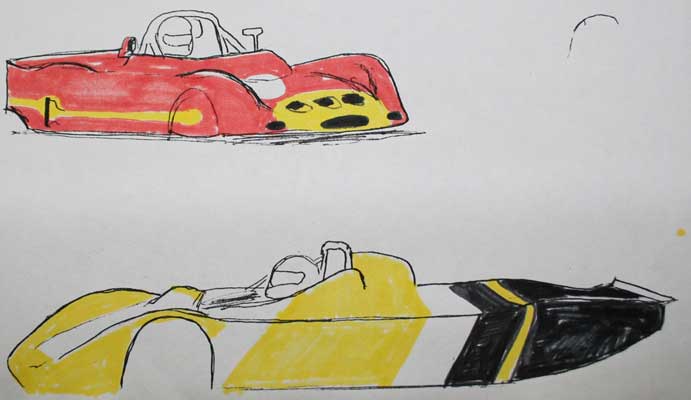 Ferrari GTO inspiration top and Renault inspiration below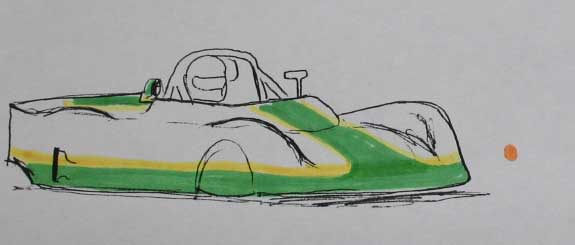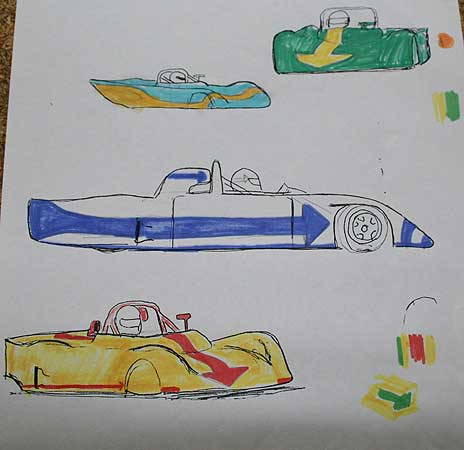 Arrow theme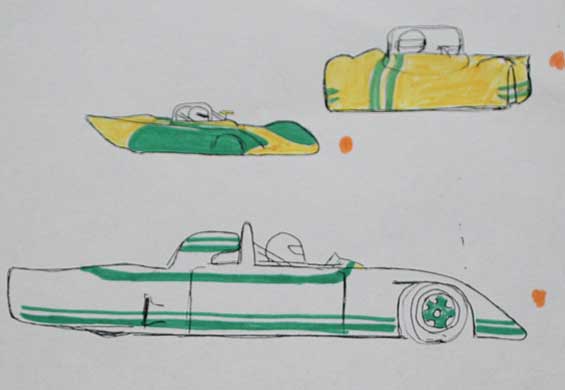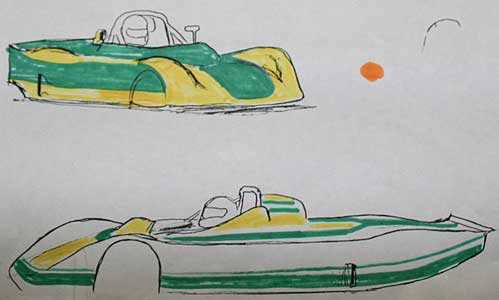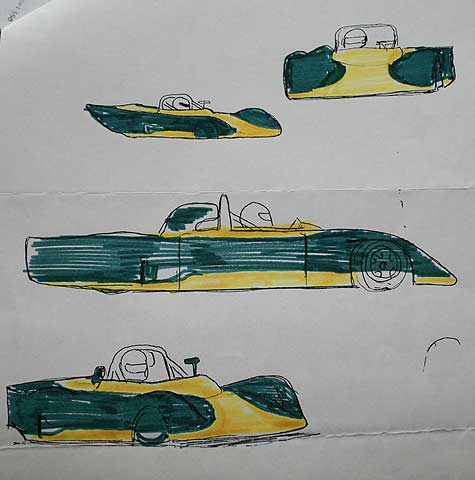 Inspired by Lister Jaguars, and the winner more for ease of application and repair than anything else.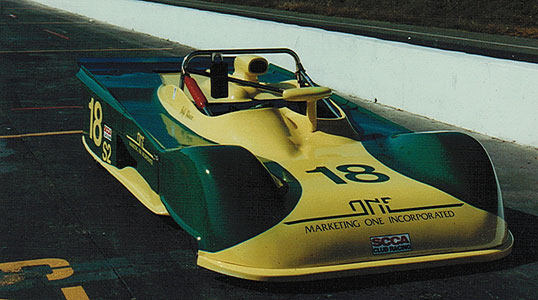 With the '85 nose and Marketing One sponsorship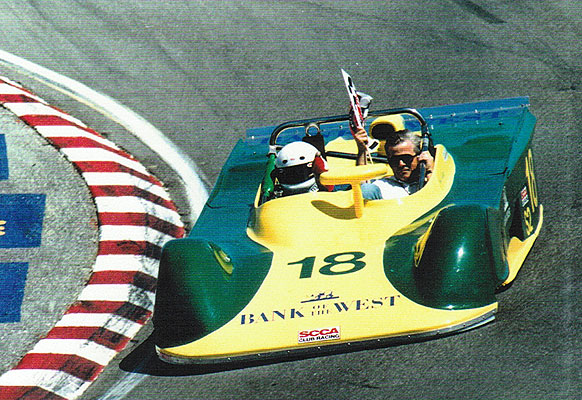 Later with the Dan Campbell designed 'Vestal' low nose.
JAG Promotions TIGA racing archive