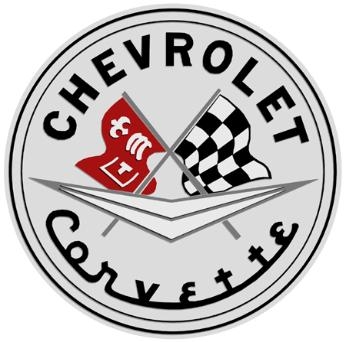 Corvettes of SCG & CJG
My parents, known as SCG and CJG on this site have had a number of Chevrolet Corvettes over the years.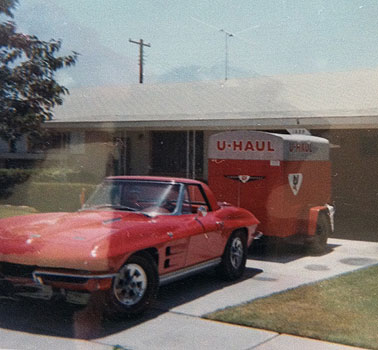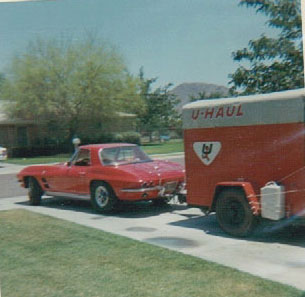 Moving day - My parents moved from Arizona to California with their '64 Corvette. They owned it in the late 60's.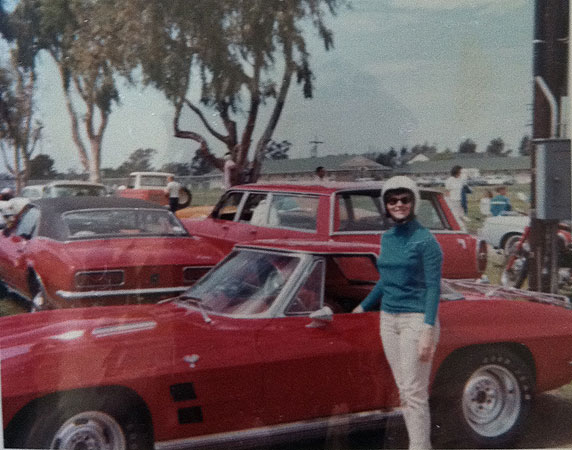 My mom "slaloming" their 64 Corvette - note the '66 big block hood, cut-out side vents and 10" wide steel wheels with race tires. The story goes my father made something like 8 sets of wheels before he got the offset right so they'd fit under the fenders.
---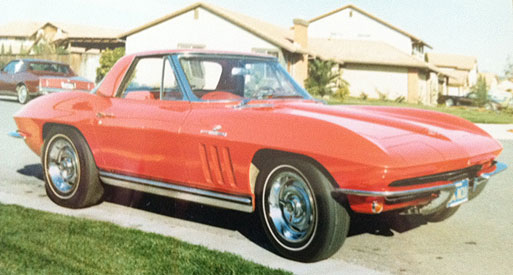 Here's one I remember - this is a '65 that was purchased in about 1977 or so at the Bay Cities Auto Auction in Fremont. I have fond memories of cruising around (not really able to see over the dash) in this Corvette. It won a bunch of local shows, and was nice enough that he was afraid to take it out in the rain.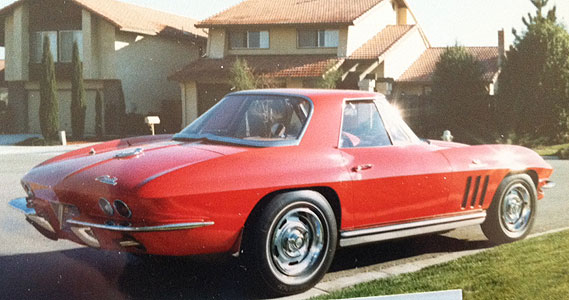 It was a small block - with fuelie badges - but it wasn't fuel injected.
---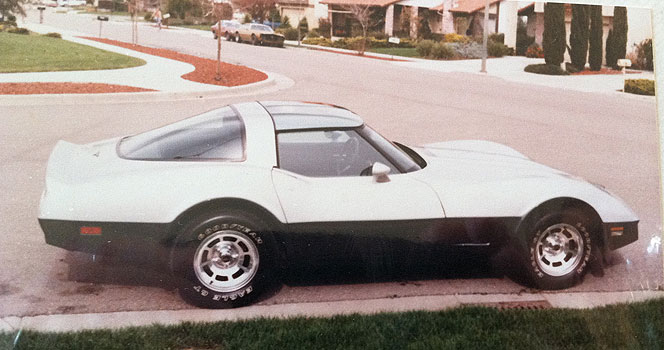 1981 4-speed with the Gymkhana suspension. They bought this (used - with very little mileage in 82 before moving from San Jose to Pleasanton). SCG wanted a personalized plate - my mom went to DMV with a huge list of possiblities for personalized plates, and came back with MYBONASS, (sentiment was my bonus). That didn't fly with SCG "My Bone Ass, that's not going to work." And so the XLRATOR plate was born. This later turned into CJG's daily driver.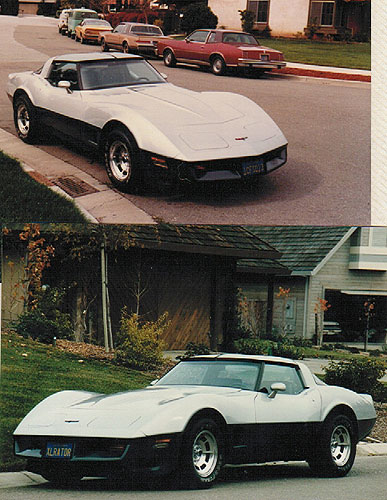 XLRATOR plate debuts above
---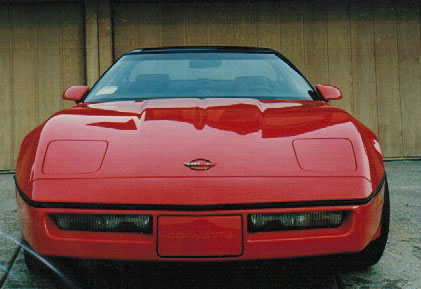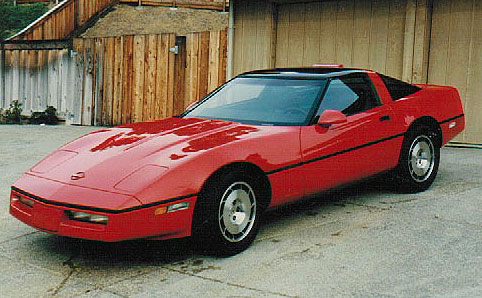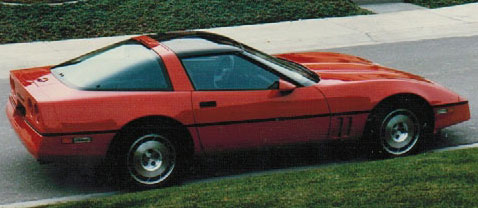 1986 manual transmission Corvette (purchased new) that was CJG's next daily driver, and took over the personalized plate.
---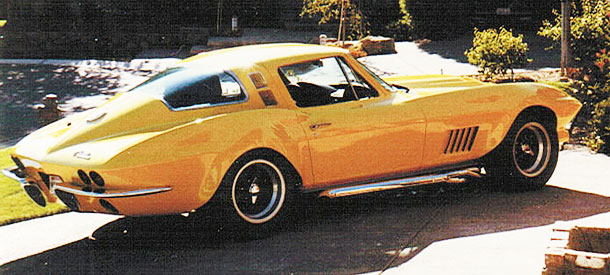 SCG's 65 Coupe - License plate "Meen 65"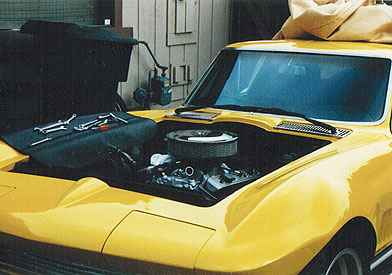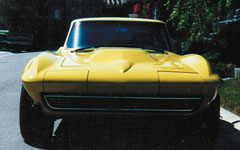 This was red (Imron) when purchased. I sanded a bunch on this one, and a new crate motor was stuffed in there. American Mags, flares, 67 side vents, 68 big block scoop and blacked out chrome on taillights was all there when we got it. Autocrossed it a few times, and I drove it a bunch when I first got my license.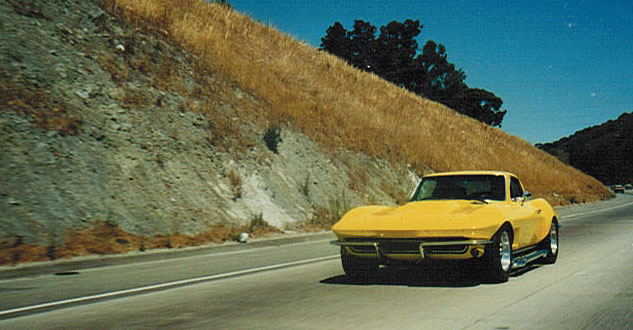 On the way to the Monterey Historics (shot from the back of my MGB). This is 1988 or '89.
---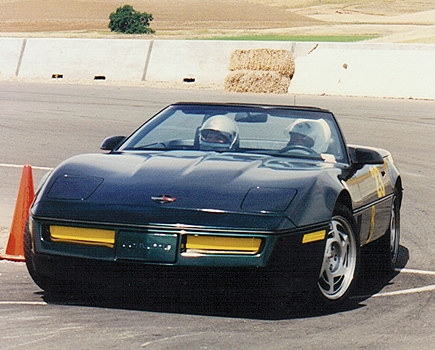 CJG's next daily driver - Green 1990 (manual trans) Convertible. Here she is with Nancy James at a School Day at Thunderhill.
---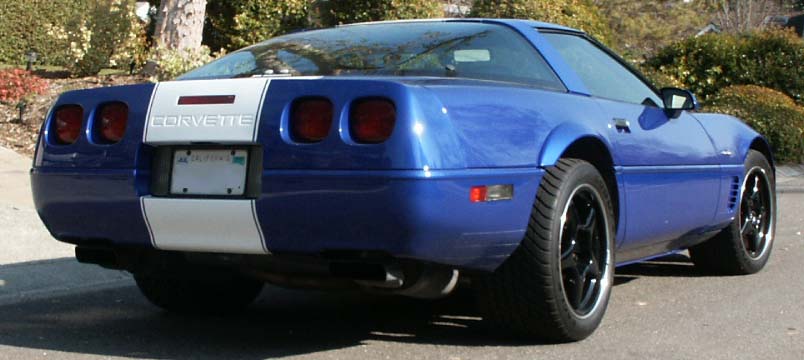 CJG's daily driver after the '90 was a 1996 Grand Sport (6-speed manual transmission) coupe. This saw a lot of track time while screwing around testing sports 2000's for Carbir. More photos of it here.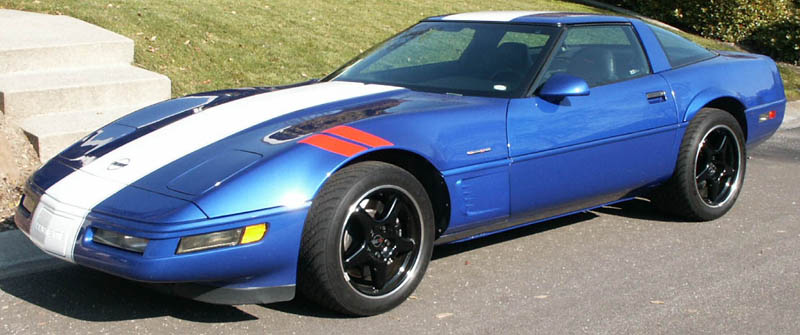 ---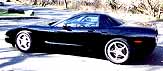 SCG's 2000 hardtop Corvette
---

SCG's 1996 6-speed Collector Edition
---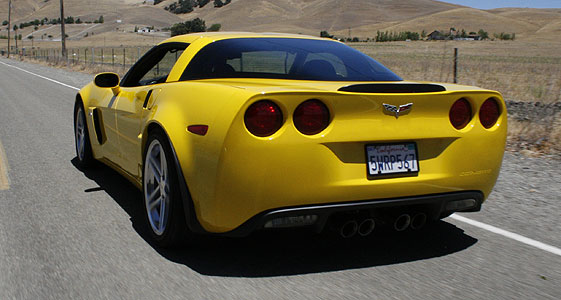 SCG's 2007 Z06 Coupe (manual transmission). Picked up at the factory, and served as a photo car for us at Corvette Magazine
He still has this one.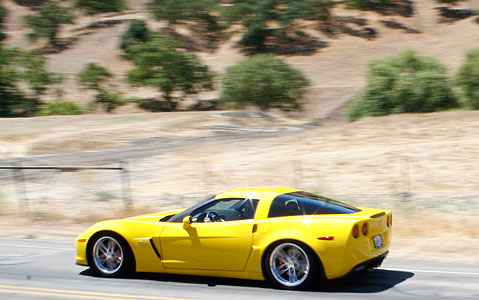 ---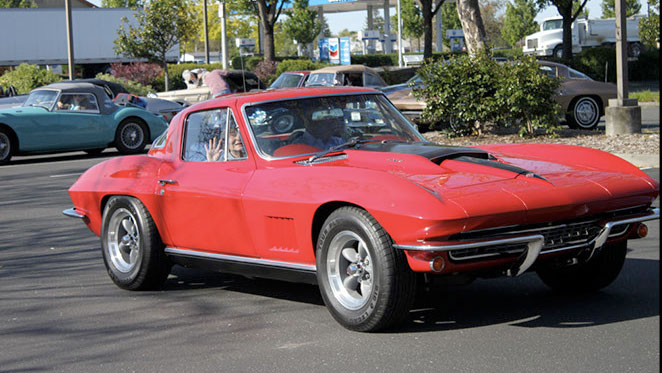 SCG's 1966 427 Big Block Coupe (67 side vents and hood in these shots - it now has a '66 hood)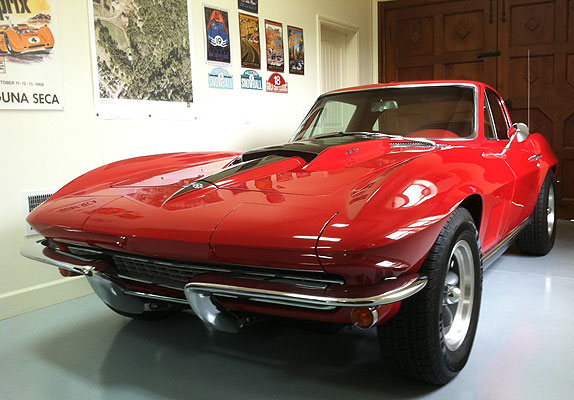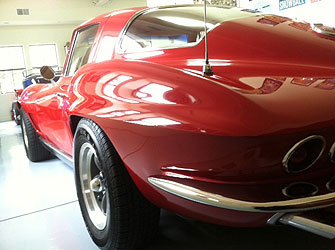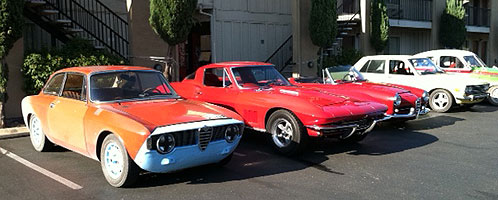 On Melee with the 66 hood, (and next to my '66 Giulia Sprint GT). It's currently being de-flared in the front and repainted.
---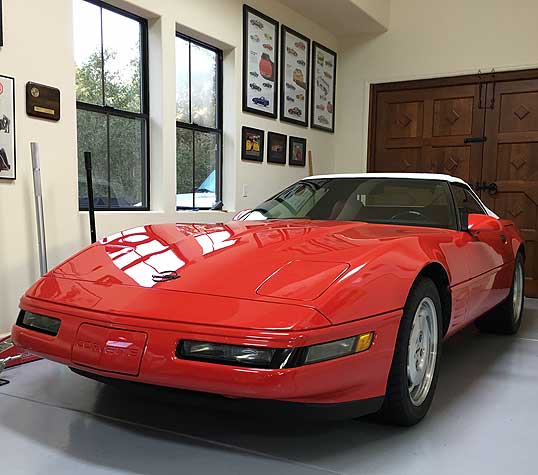 Latest addition: 1994 Convertible with 30-some-k miles on the clock.