Episode 3
---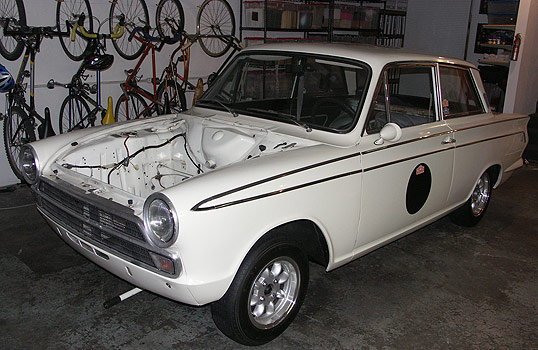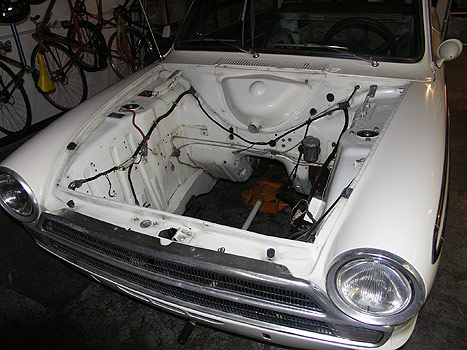 Fiat Motor, transmission and exhaust removed. Wiring, master cylinder, pedals are all still in place at this point.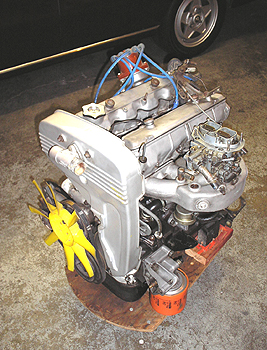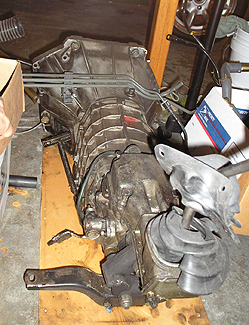 Fiat engine and transmission were sold.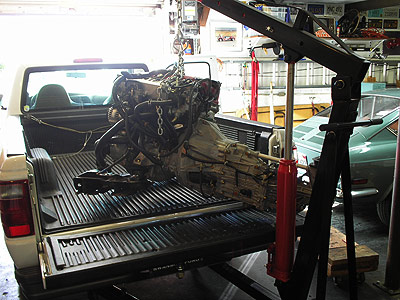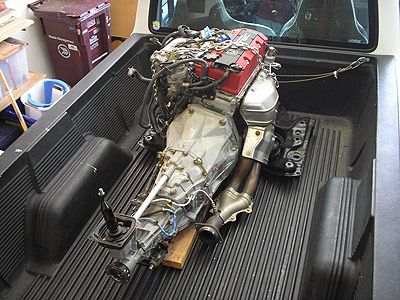 Loading the Honda F20C into the truck for it's trip to fabricator Joe Casanova's shop in San Jose CA. I raced S2000 cars with Joe, and he's been building hot rods, sports racers, and most recently Bonneville streamliners. Joe was the one who convinced me it was only metal, and anything could be done. Did I mention I was also tired of the worn out steering box and thought we'd adapt a rack-and-pinion steering setup?, And oh yeah, I wanted to make it RHD. Foolishly, Joe didn't talk me out of those little additions either.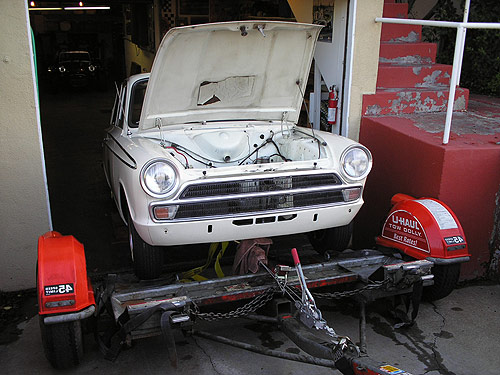 Extracting the roller from the garage.
Going away for the first time...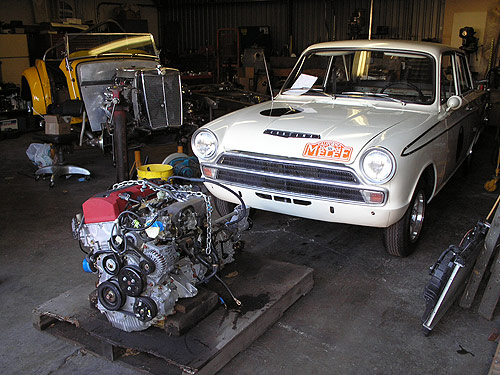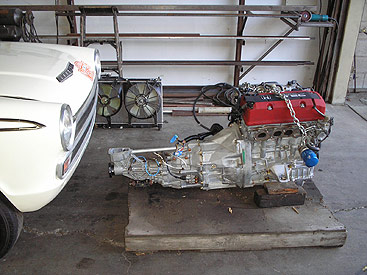 Say Ahhhhhh. The yellow MG on the left is my father's V8-TD, a long term project. Conveniently both cars shared space at Joe's for a while.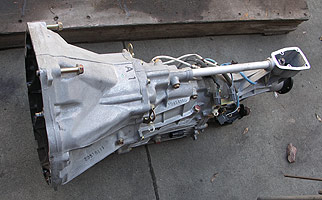 Motor and transmission separated for the first trial motor fit.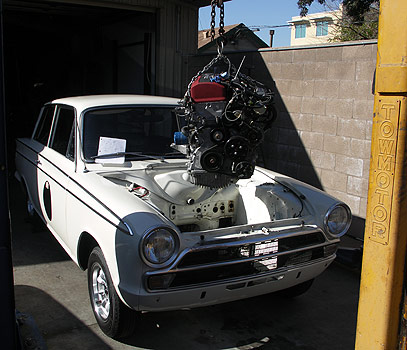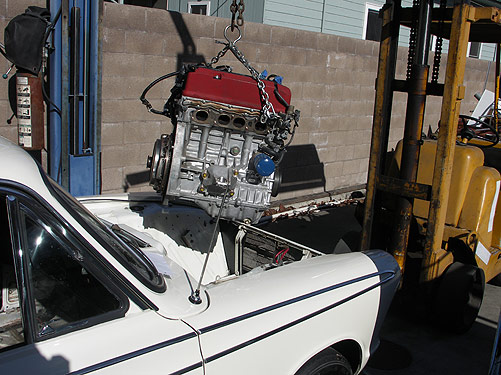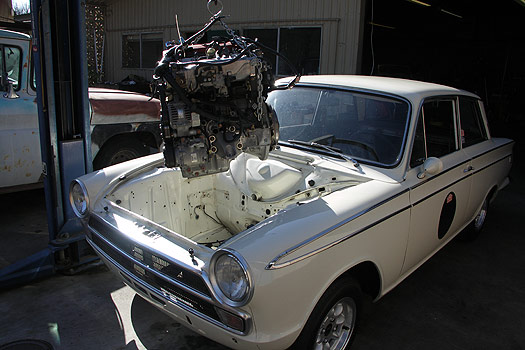 This makes it look so easy. The engine more-or-less fit, but there was no way it would fit with the stock front crossmember in place. The ship is about to sail on turning back and keeping the car stock - in fact it's about to become a giant paperweight for longer than I'd like to admit.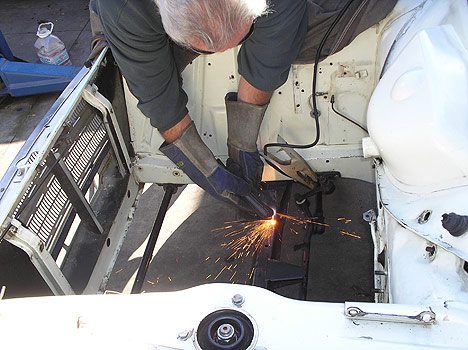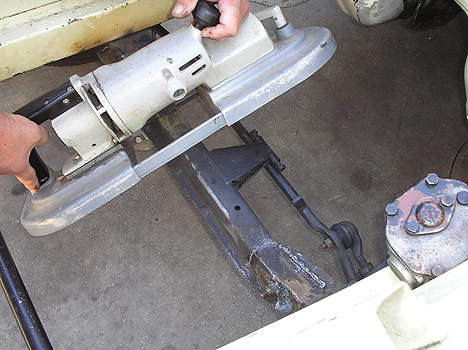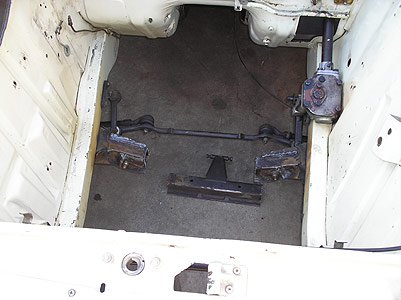 There goes the crossmember... and it's gone.
---