Episode 14
---
Reworking the exhaust with Mitch at Muffler Works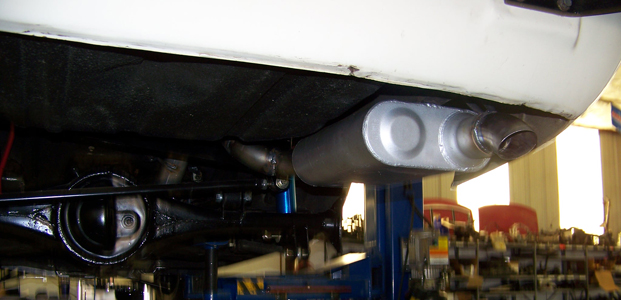 Before: The first take on the system went straight back, over the rear end and panhard bar and terminated with a rather large and clunky Flowmaster with the tip pointed down. Step one was to temporarily improve the hangers to isolate as much movement as we could. This cut the nasty rattles by about 50%. We ran that setup for about a week.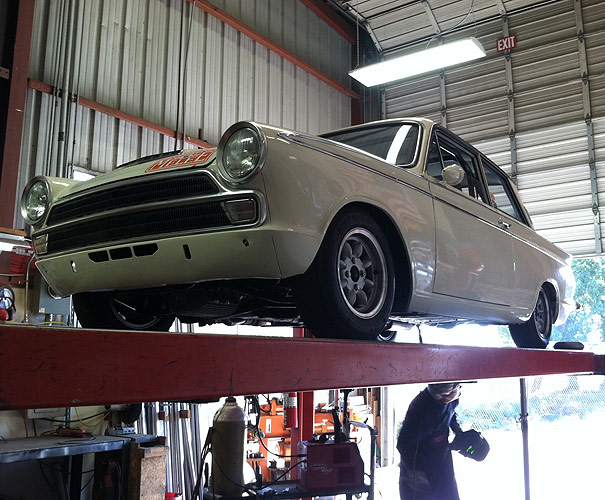 Step two was to take the system out from just past the transmission center mount brace and re-fab the hangers and pipe. Mitch P. is the master of creating tricky and complex systems. He fabricated this side exhaust on the '65 Giulia Sprint GT, and an elaborate side exit exhaust for CK's bus.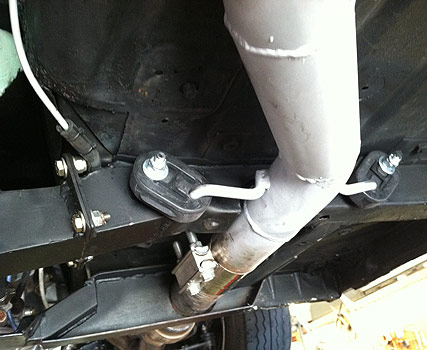 Proper hangers locate the pipe near the frame cutouts.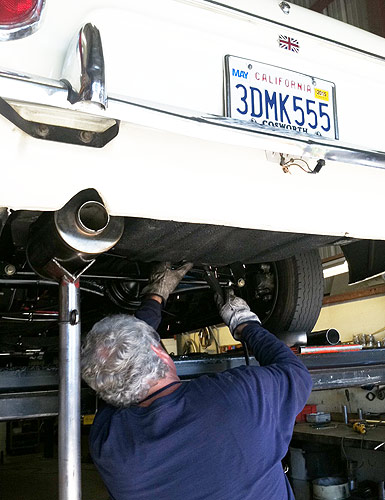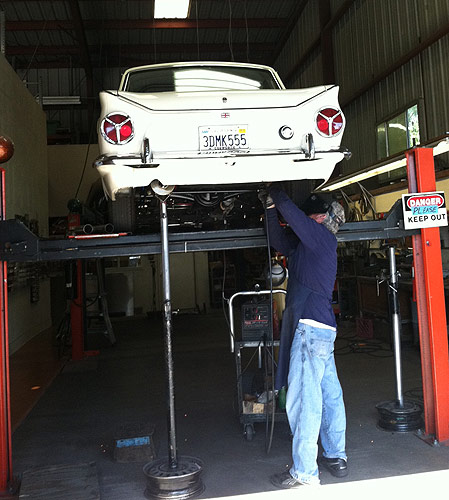 We decided to use a round Magna Flow muffler that could be hung on the left side to match the cutout in the rear valence.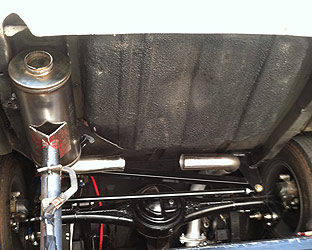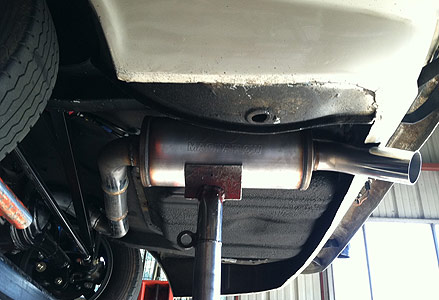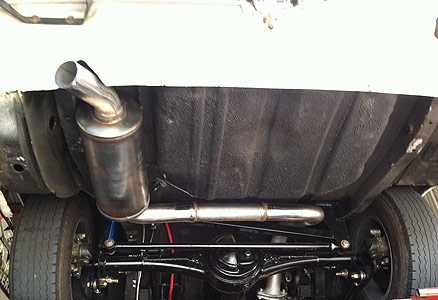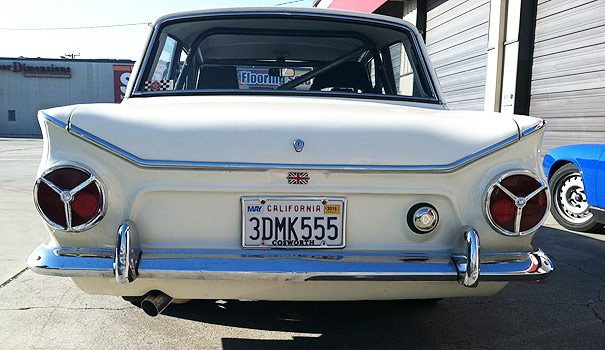 Looks sweet, and the angle creates an optical illusion making the pipe look smaller. This configuration has cured 98.7% of the rattles. The rest can be done by removing a tiny bit of material on the transmssion center mount. Thanks Mitch!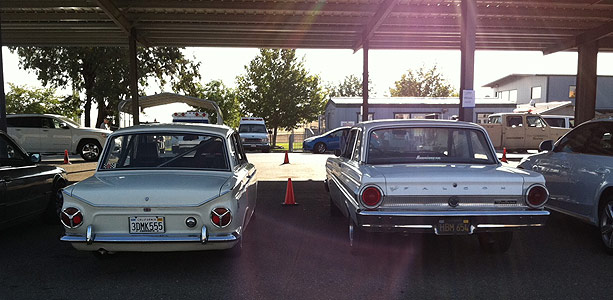 At Thunderhill LeMons with Tim Odell's 64 Falcon. There's still one exhaust rattle to deal with, but in 100+ degree weather it performed flawlessly.

Exhaust rattles finally fixed... celebrating at Faction Brewery in Alameda CA.
---